Jump to Footer
Diversity in Action
---
Diversity, Equity and Inclusion in Action
Scholarship & Grant Opportunities
---
Social justice initiatives will continue to push and challenge the campus community to become more open-minded, progressive, and aware about communities inside and outside of SUNY Plattsburgh.

---

Claudia Theagene '21
All S.E.T
---
It′s time to get SUNY Plattsburgh All S.E.T.
Student-centered
Equity-minded
Trauma-informed
The All S.E.T. campaign is designed to promote student-centered, equity-minded and trauma-informed institutional practices. It is a focused approach to delivering curricular and co-curricular activities, as well as policies, programs and practices.
Student-centered is placing the diversity, equity, and inclusion needs of our students as the center and axis of what we do. Equity-mindedness requires a sophisticated understanding of inequity and the ways groups are marginalized — excluded from accessing the opportunities that college offers. Being trauma-informed requires that we embed a comprehensive and supportive atmosphere that addresses the needs of trauma survivors.
Use #PlattsburghAllS.E.T. on social media.
Community Listen In
---
The Community Listen In is an annual flagship event for faculty, staff and students to engage in dialogue and receive guidance from subject-matter experts on equity-related issues impacting the community.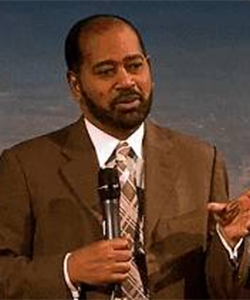 In Fall 2020 we welcomed Dr. Kenneth Hardy to campus (via Zoom). As a campus, we spent the day learning to identify, vocalize and metabolize racial trauma in our campus community. Participants in the sessions with Dr. Hardy gained a transformed understanding of the experiences of various community members and the importance of acknowledging and validating these experiences so that healing can occur after hurt related to racial trauma, and we can move forward with direct and targeted action plans to build a more equitable and just community. Read: Breathing Room: A Space to Metabolize Racial Trauma with Dr. Kenneth Hardy
Critical Cultural Consciousness
---
Critical Cultural Consciousness is a series of learning opportunities that build skills and knowledge around several content areas. Some include:
Identity and socialization
Bias: Conscious and implicit
Racial frames and anti-Blackness
Anti-oppression
Inclusive Excellence Councils
---
Intergroup Dialogue
---
Colleges and universities must create academic initiatives that engage students intellectually and foster an understanding of group-based inequalities and other dynamics that affect intergroup relationships.

---

Association of American Colleges & Universities
Dialogue is a collaborative communication process that engages the community in self-other exchanges that highlight similarities and differences in experiences. Intergroup dialogues encourage direct encounter and exchange about contentious issues, especially those associated with issues of social identity and social categories (i.e., wealth, income, race, education, ethnicity, gender, occupation, social status, etc.)
Students, faculty and staff will engage in dialogue through a number of models.
Intergroup Dialogue Spaces
Racial Equity & Justice for the Classroom
---
Speak Series
---
The Speak Series are listening sessions where students communicate with administrators to share their experiences with diversity, equity and inclusion and to call for systemic change. The series has three parts: a Speak Out where students speak and administrators listen; a Speak Back, where administrators reflect on what they heard at the Speak Out and share with students the changes that can be made and when the changes can occur; and the Speak Together which enables the community to be in dialogue to examine what is working, what needs to be kept and the things that need to be changed.
The Speak Series is a continued partnership between students and administrators to bring about model communication, accountability and systemic change.
2020–2021 Speak Series Highlights