Jump to Footer
Diversity, Equity & Inclusion Staff
---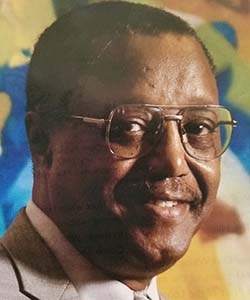 Dr. Richard C. Miller
Interim Vice President for Diversity, Equity and Inclusion
Dr. Richard C. Miller, former vice provost and chief diversity officer at Western Kentucky University (WKU) from 2006 to 2019, is a native of Ithaca, New York. His teaching and administrative background in higher education spans over 43 years. His focus on diversity related issues within the state of Kentucky has contributed to the establishment of the first statewide diversity policy in Kentucky.
Dr. Miller received his Bachelor of Science and Master of Science degrees in health and physical education from Ithaca College in 1969 and 1971, respectfully. He earned his doctorate in exercise physiology from Springfield College (Mass) in 1975 while serving as a research fellow.
His teaching career began as an assistant professor at Bowie State University in 1975. After being appointed chair of the Department of Health and Physical Education in 1976, he continued to teach human anatomy and physiology, exercise physiology and kinesiology. Having attained tenure and the rank of full professor in 1984, Miller also served as acting director of athletics at Bowie State University for two years.
In 1990, Miller was appointed as the founding dean of the School of Health Sciences and Human Performance at Ithaca College. He continued in this capacity until August 2001 when he was appointed senior vice president for academic affairs at Benedict College in Columbia, South Carolina.
As vice provost at WKU, Miller oversaw compliance with faculty personnel policies and procedures, validates full and part-time faculty credentials, oversees the faculty and staff hiring procedures, and serves as the institution's liaison to the Southern Association of Colleges and Schools Commission on Colleges (SACSCOC). As chief diversity officer, he established the university's first Diversity Enhancement Committee and served on the Commonwealth of Kentucky's Statewide Diversity Enhancement Committee. He was a successful recruiter of minority faculty and staff as a result of funded Minority Faculty and Staff Incentive-Based Hiring and Retention Plan.
Dr. Miller is passionate supporter of DEI issues facing higher education.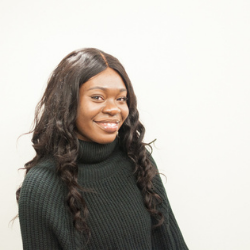 Tryphena Quaicoe
Graduate Assistant for Multicultural Initiatives
As the graduate assistant for multicultural initiatives in the H.U.B, my purpose is to support the DEI team and the coordinator of multicultural initiatives in implementing diversity, equity and inclusion throughout the campus community.
I look forward to celebrating, collaborating and meeting students at the point of their needs. I also anticipate growing and gaining a greater understanding, sensitivity and appreciation of the history, values, experiences and lifestyles of everyone.