Jump to Footer
English Department Alumni Profiles
---
Cheryth Youngmann, Class of '21
---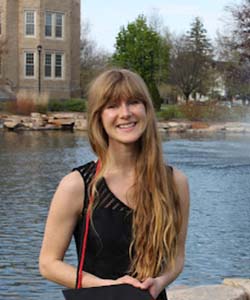 B.A.

in English Writing Arts, English Literature,

SUNY Plattsburgh
Communications Coordinator, Social Media and Public Relations Specialist, Odum School of Ecology and the River Basin Center at the University of Georgia
"My path to an English degree was a bit roundabout. Cowed by tales of unemployed writers and starved poets, I entered college on another track. But at the encouragement of my first-year writing professor, I took the plunge. I've looked back many times — but never with regret.
"My degrees in English literature and English writing arts and professional writing certificate didn't just offer me transferable skills — they directly offered me some of the most valuable skills in the modern workplace. While at SUNY Plattsburgh, I learned to think deeply and critically across disciplines. The English department allowed me to graduate with the experience, professional network, and support I needed to earn my place in a competitive field.
"A few months after graduating in May of 2021, I began working for Vermont News and Media as community news editor and reporter. The transition from literary essays to reporting was surprisingly natural — finding a story drew on the same skills I used to find a thesis.
"I've always loved the puzzle of language — loved to approach language with precision in order to find the exact right words to describe my meaning. In the months since graduating, it's been a thrill to use that skill set for others. I've helped lawyers, artists, authors, non-profit directors, and restaurateurs find the language to explain their life work in laypeople's terms. It will be a joy to do the same for scientists and researchers at the University of Georgia.
Melanie Lautenschlager, Class of '17
---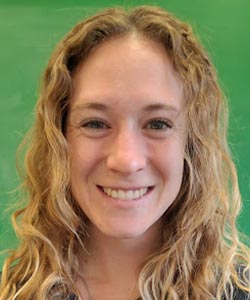 B.A./M.S.T., SUNY Plattsburgh
English teacher, South Colonie School District
"Since graduating from SUNY Plattsburgh, I have gone on to work in nearly ten school districts, teaching everything from sixth grade ELA, to Regents-level eleventh grade English, to college literature and composition. My time at Plattsburgh inspired me to think critically and honed my ability to analyze texts for both denotative and connotative meaning. It also let me explore various ways to teach the skills of close reading and the ever-important revision process for writing.
"I worked as a TA for one semester, and as a tutor for countless more, which taught me the importance of connecting with fellow students and learning to relate concepts in personal and meaningful ways.
"I have landed in middle school, where I thrive amongst the exuberant and creative minds of my eighth graders. We read nonfiction and fiction texts, write about an array of historical and contemporary topics, and discuss what it means to be truly human. I can honestly say each day has been a delightful challenge. Connecting our different worlds to form one beautiful classroom community has, and will be, the best part of reading and writing together."
Megan Throne Russo, Class of '15
---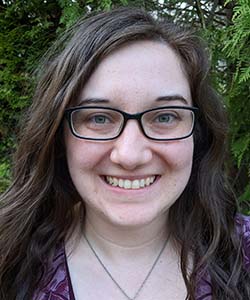 B.A.

in English Literature,

SUNY Plattsburgh
M.A. in English, Villanova University
Science Writing Editor, Great Minds
"My mission as an editor is to advocate for learning, compassion, and creativity — a goal that was inspired by my time at SUNY Plattsburgh. As a student, I engaged with a wide variety of texts, enjoyed meaningful discussions with my peers and professors, and gained confidence as a writer and editor. My coursework and internships fostered critical thinking and organizational skills.
"I also served as editor-in-chief of North Star, SUNY Plattsburgh's literary magazine. Working with a team of students to produce a literary magazine from start to finish prepared me for collaboration and attention to detail that are critical to the editorial process.
"Since graduation, I have worked as a technical editor for an environmental consulting firm and most recently as a science writing editor for an educational curriculum developer. My diverse experiences at SUNY Plattsburgh prepared me to seek out interesting, fulfilling work outside of the traditional publishing industry."