Jump to Footer
Alumni Profiles
---
Meet alumni from our exercise and nutrition programs.
Thomas Romack, Nutrition Class of '21
---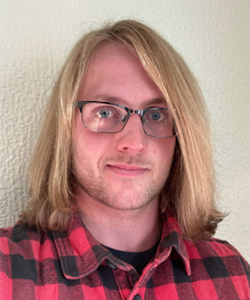 Enrolled in M.S./Dietetic Internship, University of Buffalo
B.S. in Nutrition, SUNY Plattsburgh
Thomas came to SUNY Plattsburgh as a transfer student to study nutrition and to become a registered dietitian, after some years of working. He has extensive background in exercise science from Rochester Institute of Technology. After graduating from SUNY Plattsburgh, he was immediately accepted into the University of Buffalo Dietetic Internship with Master of Science in Nutrition.
"The professors at SUNY Plattsburgh are warm and approachable, which made me feel like I belonged as a transfer student."
Alexandra Hooker, Nutrition Class of '20
---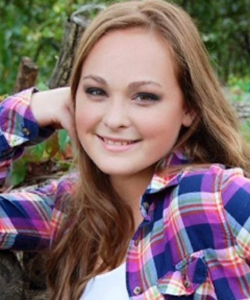 M.S. in Nutrition/Dietetic internship, SUNY Oneonta
B.S. in Nutrition, SUNY Plattsburgh
Ally transferred from SUNY Morrisville after an associate's degree in dietetics to pursue her goal of becoming a registered dietitian. SUNY Plattsburgh nutrition program is one of only a few SUNY schools offering an accredited B.S. dietetics program. In the fall of her senior year, through our unique partnership with SUNY Oneonta, she received pre-select early admission into their M.S. in nutrition/dietetic internship program. After becoming an RD, she started working in long term care in the Malone, N.Y. area.
"What I enjoyed most about the program was everyone's willingness to help."
Jane Balander, M.S. FWL Class of '20
---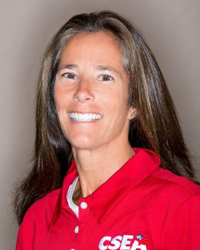 Director of HR and Wellness Coordinator, CSEA Employee Benefit Fund
M.S. in Fitness and Wellness Leadership, SUNY Plattsburgh
"I have always played sports and enjoyed fitness activities that challenge me. I feel that fitness and overall health is the most important thing in life if you want to live a quality life.
"At my current job I run a wellness program and help/motivate people every day to try and live a healthier lifestyle by incorporating healthy eat habits and including fitness into their daily lives. I decided to enter the online master's degree program in fitness and wellness to gain as much knowledge as I can so I can use that knowledge to educate other people."
Melany Adams, Nutrition Class of '20
---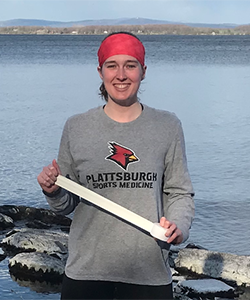 Enrolled in Master's Program in Athletic Training, Western Carolina University
B.S. in Nutrition, SUNY Plattsburgh
While studying nutrition, Melany was able to combine her interest in nutrition with her enthusiasm for exercise and her career path shows the versatility and teamwork of the Department of Exercise and Nutrition faculty. Melanie worked on campus as ticketing staff at the fieldhouse and directly with the athletic training staff and athletes for practices and games as a student athletic trainer. Her networking and experience helped shaped her professional goals — and accumulate the observational hours needed for athletic training graduate school acceptance. After earning a B.S. in nutrition, Melany enrolled in the master's program in athletic training at Western Carolina University. Her clinical rotations there have included the UNC Chapel Hill's baseball team and Stanford University women's soccer team, where she has also "engaged with nutrition staff and expanded upon her degree from SUNY Plattsburgh".
Melany made close, forever relationships in the SUNY Plattsburgh nutrition program: "It went from a room of unfamiliar faces to a room full of my closest people. I will forever be thankful for that."
Joseph Witmer, M.S. FWL Class of '19
---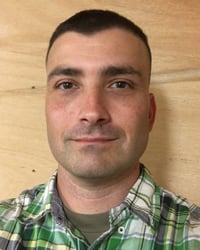 Officer, U.S. Army
M.S. in Fitness and Wellness Leadership, SUNY Plattsburgh
"Understanding both the science behind how the human body works, as well as the art of proper nutrition and exercise design is critically important to the effectiveness and efficiency of maintaining a healthy lifestyle. Some professions like my own, benefit from a high level of fitness and wellness due to the harsh environments and stressful conditions one may find themselves operating under. I personally have learned a great deal about many bad habits and choices I have made that have not been helping me in achieving the next level of personal fitness and health.
"I was looking for a program that offered the flexibility to attend regardless of location and the online fitness and wellness degree meets that requirement. I am currently attending SUNY Plattsburgh from Africa, where I am deployed with the U.S. Army, and have received nothing but support from the fitness staff."
Caitlin Mizerak, Nutrition Class of '19
---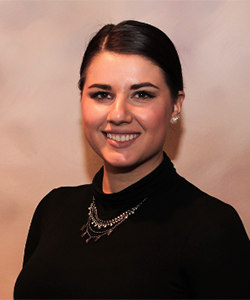 Nutrition Educator at Cornell Cooperative Extension, Finger Lakes Region
B.S. in Nutrition, SUNY Plattsburgh
While at SUNY Plattsburgh, Caitlin was involved in many campus activities, including as president and other officer positions for the Student Nutrition Association.
"My nutrition degree from SUNY Plattsburgh couldn't have prepared me more for this position and I am so grateful. I love my work! The nutrition program got me right where I want to be."
Takashi Fukushima, FWL Class of '19
---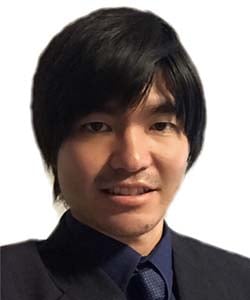 Ph.D. applicant
M.S. in Sports and Exercise Science at Technical University of Munich
B.S. in Fitness and Wellness Leadership, SUNY Plattsburgh
"During my studies, I learned personal fitness training and gained hands-on experience at the fitness center. All the courses were customizable based on my interests and helped me understand basic exercise science knowledge, which gave me confidence to pursue a further academic career. After gaining my master's degree at Technical University of Munich, I can say that the knowledge and skills I gained at Plattsburgh helped me a lot to finish the master's program successfully."
Hannah Despres, Nutrition Class of '19
---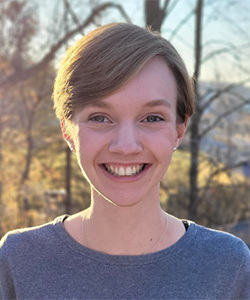 Ph.D. Program in Cellular, Molecular and Biomedical Science, University of Vermont
B.S. in Nutrition, SUNY Plattsburgh
While at SUNY Plattsburgh, Hannah was involved in biochemistry research alongside her nutrition studies. She was a collegiate athlete for four years (cross country running and track and field), head resident assistant, and teacher assistant in food preparation and food science labs. After graduation, she was accepted into the cellular, molecular and biomedical science (CMB) program at the University of Vermont. She is now working towards her Ph.D. doing virology research, including SARS-2.
"SUNY Plattsburgh's nutrition program helped shape how I view problems. It sparked my desire to use science to help others and generally taught me to look at things with an empathetic lens. The program also showed me the value of looking at the 'bigger picture' and toggling between a macro and micro view of issues — a skill which I think will be indispensable for my career in public health."
Charles Robert, FWL Class of '19
---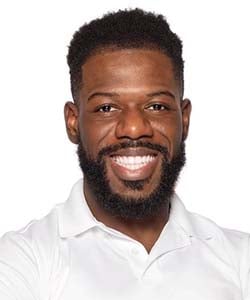 Group Exercise and Personal Trainer, Eclipse Fitness, Plattsburgh N.Y.
Store Manager, GNC Live Well, Plattsburgh, N.Y.
B.S. in Fitness and Wellness Leadership, SUNY Plattsburgh
"The knowledge obtained in the fitness and wellness leadership program has served me very well as I used it to make healthy changes in my own life and in the lives of those I serve. I am able to pass on information that I have found applicable to improving my own health and hope to provide the most benefit possible to those who ask for my help. I believe being a fitness role model is important because people are more likely to ask, accept and use the information given from someone who shows the benefit of being healthy and fit."
Emily Hutchins, Nutrition Class of '19
---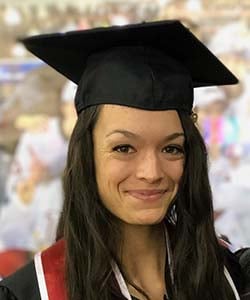 Public Health Nutritionist and Nutrition Coordinator at Clinton County WIC
B.S. in Nutrition, cum laude, SUNY Plattsburgh
RD, CDN, CLC, CPT
After graduating in 2019, Emily went on to complete her dietetic internship with Wellness Workdays with a focus in sports nutrition and entrepreneurship. Upon completion of her internship she was one of four interns — in a class of 100 — named Intern of the Year. Later than same year, Emily passed her RD exam and landed a job where she had previously interned. Emily began working as a dietitian at the Clinton County Health Department in February of 2021 and six months later became a certified lactation counselor and was given the title of nutrition coordinator.
"Had it not been for the well-rounded and exceedingly challenging education I received at SUNY Plattsburgh, I never would have had the confidence to pursue a dietetic internship, let alone attempt to become a registered dietitian."
Jordynne Ales, Nutrition Class of '17, M.S. FWL Class of '20
---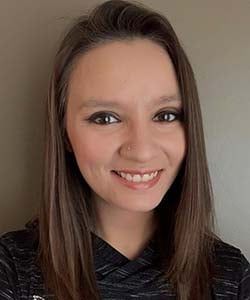 Director of Personal Training/Parisi Speed School, The EDGE Sports and Fitness, Essex/South Burlington, Vermont
M.S. in Fitness and Wellness Leadership, SUNY Plattsburgh
B.S. in Nutrition, SUNY Plattsburgh
"I had the most positive experience one could ask for during my time in SUNY Plattsburgh's fitness and wellness leadership program. It had the perfect balance of exercise science, business, and hands-on training that fully prepared me to start a career in fitness management. More importantly, the program has incredible mentorship, which gave me the guidance and confidence needed to step out of my comfort zone further than I ever imagined. I carry the lessons I learned at SUNY Plattsburgh with me every day."
Erin (Florkiewicz) Miller, FWL Class of '12
---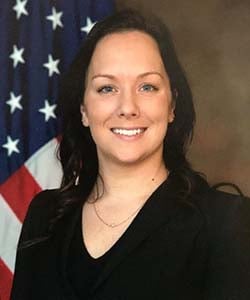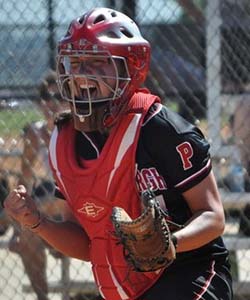 Research Scientist, The Geneva Foundation, West Point, N.Y.
Associate Professor, Baylor University Keller Army Community Hospital Division I Sports Physical Therapy Fellowship, West Point, N.Y.
B.S. in Fitness and Wellness Leadership, SUNY Plattsburgh
"The fitness and wellness leadership degree at SUNY Plattsburgh was the launching pad and ultimate catalyst of my rewarding professional and academic journey in health professions. The fitness and wellness content knowledge I gained throughout the program, in addition to the hands-on clinical experiences, allowed me to develop a strong health science foundation upon which I was able to build the rest of my career as an athletic trainer and now as a research scientist and academic professor for the United States Military.
"My experience in the program showed me that clients and patients don't care how much I know, until they know how much I care. Without the compassionate, robust, and steadfast clinical foundation I started at SUNY Plattsburgh, I would not be where I am right now."
James Whitworth, FWL Class of '11
---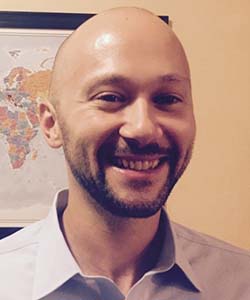 Principal Investigator with the National Center for PTSD and Dept. of Veterans Affairs and Assistant Professor at Boston University School of Medicine
Ph.D. in Kinesiology, Columbia University
B.S. in Fitness and Wellness Leadership, SUNY Plattsburgh
"My time at SUNY Plattsburgh was one of the most influential and positive experiences of my life. Studying exercise science in the classroom and then applying that knowledge while working in the fitness center was a great way to learn, have fun, and make lasting friendships. The faculty and staff are top-notch educators and fantastic mentors. I was well prepared to enter graduate school at Columbia University, where I went on to receive a Ph.D. in Kinesiology. I wouldn't trade my time at SUNY Plattsburgh for anything."