Jump to Footer
Nutrition Major
---
Learn about nutrition and become an expert who can work with people to help improve health and change lives. Our program meets the accreditation requirements set forth by the Accreditation Council for Education in Nutrition and Dietetics (ACEND), which is needed to pursue certifications as registered dietitian-nutritionist (RD or RDN) or dietetic technician, registered (DTR or DTRN).
What Will I Learn?
---
The nutrition major teaches you about science, psychology, the human body and how food and nutrition can promote health and well-being. You will explore current topics and learn about culinary arts, nutrition education and counseling, nutrition status assessment, and how nutritional guidelines and medical nutrition therapy can enhance performance and quality of life. We offer a wide range of courses and activities that promote professional skill development.
You can choose between our dietetics track or food and nutrition track. The dietetics pathway is a didactic program in dietetics. This option leads to eligibility to pursue certification by the Commission on Dietetics Registration (CDR). The food and nutrition track's flexibility allows you to pursue other professional goals including health promotion, pre-medical and pre-health professional studies. Allied health interested students are encouraged to work with both their nutrition advisor and with the pre-health advising program.
What is Unique About Our Program?
---
96% one-year pass rate on RD exam (2018–20)
RD exam average score in top 22% nationwide (2016–20)
You may start online M.S. in Fitness and Wellness Leadership coursework during your senior year
Curriculum allows for study abroad and to complete pre-medical coursework
Facilities include a culinary arts food laboratory and a student-run garden
Optional hands-on field immersions located within walking distance of campus, such as public health agencies, fitness centers, schools, nursing homes, and a medical center
Electives include sports nutrition and a unique hospital-based clinical nutrition field practicum taught on-site by RD
Dietetic internship acceptance rate higher than national average
Seniors can apply as preselect applicants for early admission to SUNY Oneonta's one-year, online M.S. in Nutrition and dietetic internship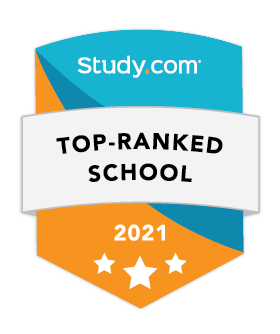 What Are My Career Opportunities?
---
We combine theory and hands-on professional training and prepare you for a wide range of nutrition-related jobs. Experiential learning is encouraged. With an increased focus on health and changes in demographics, the job outlook for nutrition professionals is expected to be much faster than average for all professions.
You may choose to pursue certifications as dietetic technician, registered (DTR or DTRN) or pursue acceptance into a supervised practice program with or without a master's degree, leading to eligibility for the CDR credentialing exam to become a registered dietitian nutritionist. Effective January 1, 2024, the Commission on Dietetic Registration (CDR) will require a minimum of a master's degree to be eligible to take the credentialing exam to become a registered dietitian nutritionist (RDN). This is not required for dietetic technician certification.
Registered dietitian-nutritionist*
Registered dietetic technician*
Nutrition educator
Food service manager
Food technologist
Food science careers
Community health worker
Health educator
Public health nutritionist
Wellness coach
Diabetes educator
*Please see the additional information below for how to become a registered dietitian or dietetic technician, including state licensure.