Jump to Footer
Journalism & Public Relations Department
---
The worlds of journalism and public relations overlap naturally — journalists seek truth and report it while PR professionals advance causes and support clients. In the journalism and public relations department, you will learn from dedicated faculty who are experts in our fields, through student-run practicums and in exciting internships. You will be prepared to launch into your career!
Jump Start Your Career
---
Classroom Skills Balanced with Hands-On Practical Experience
You will be encouraged to gain practical experience in the journalism and public relations field from day one. Students in the Department of Journalism and Public Relations run several award-winning publications, learning and practicing news writing, advertising, reporting and web design. Gain real-life experience in public relations when you join our student-led public relations firm that has carried out campaigns for local and national events.
A message from our chair, Colleen Lemza: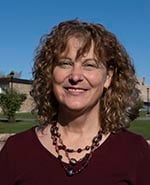 Hello — thanks for checking us out! In our programs, you'll be learning from professors who know the industry, many still actively working in it. With our practical experiences and student-run publications, you won't have to wait until your junior or senior year to get involved to start building your portfolio. We have amazing internship placements and a strong network of alumni who are always happy to talk with you. We even encourage study abroad opportunities that will help you excel in this field, as you come to understand the implications of communicating in a global community. Feel free to reach out if you have any questions or would like to chat with a current student.
Curious About Study Abroad?
Studying abroad is a great way to expand both your practical knowledge and educational experience through immersing yourself in new cultures. You will have the opportunity to learn communication strategies with a diverse population which will serve you well in your career endeavors.
Opportunities can range from a few weeks to an entire academic year in national or international settings.