Jump to Footer
Alumni Profiles
---
See what our grads are doing now.
Russia Boles, Public Relations Class of '20
---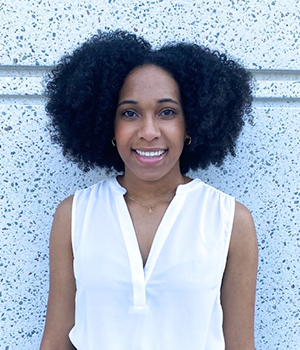 Account coordinator at M&C Saatchi Sport & Entertainment
"SUNY Plattsburgh's hands-on internships and experiential learning aided in my success landing a job. I was a part of Cardinal PR for two years and understanding client communications, deadlines and the wider PR strategy prepared me tremendously for working at an agency post-grad."
Bailey Carlin, Journalism Class of '17
---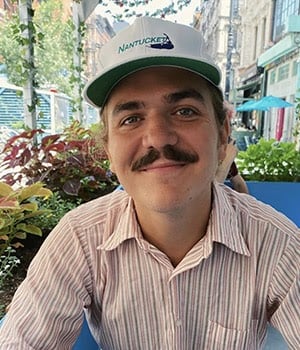 Founder and CEO of Bad Brain Digital Consulting
Former social media specialist and blogger at Barstool Sports
Former social media editor for the XFL
Former associate social media editor/producer for Sports Illustrated
"The SUNY Plattsburgh journalism program really prepared me for working at a large media company. The classes, Cardinal Points and one-on-one time with professors all contributed to giving me a realistic view of what was next and how to be prepared to tackle pretty much anything. SUNY Plattsburgh also gave me incredible opportunities as an underclassman that many of my colleagues today didn't get until well into their junior or senior years. I am beyond thankful for my time there and would highly recommend anyone who wants to work in journalism, or media as a whole, give SUNY Plattsburgh a shot. "
Elizabeth Viola, Public Relations Class of '18
---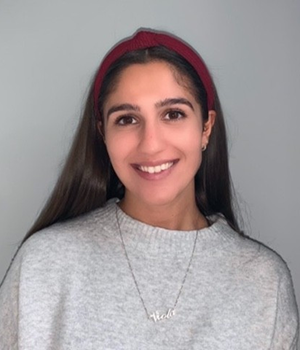 Youth hockey coordinator for NHL's Boston Bruins
Past member of PRSSA: Making connections and receiving real, unfiltered advice from experienced PR professionals
"SUNY Plattsburgh PR faculty aren't just teaching from a book, they have real, hands-on experience and are open to sharing the good and the bad. A highlight was the opportunity to work in and with the campus and local community on real-world campaigns.
"PR majors are equipped with a vast range of skills that are crucial and transferable into a number of professions — skills I use every day with the Bruins!"
Yessenia Funes, Journalism Class of '14
---
Climate editor at Atmos Magazine
Former senior staff writer, Earther Magazine
Former climate justice reporter at Colorlines
Former assistant editor at YES! Magazine
"The journalism program at SUNY Plattsburgh is the reason I am where I am today. Between Cardinal Points and the various magazines (both print and digital), the journalism program offers so much hands-on experience that can't be overstated. It was in the halls of campus where I learned to report and ask the hard questions. By knocking on doors and shooting out emails, I learned the necessary skills around patience and pursuit. That's what reporting is all about. I appreciate all that I learned during my four years at Plattsburgh, and I look forward to what future students contribute to the media landscape."
Victoria Scott, Public Relations Class of '17
---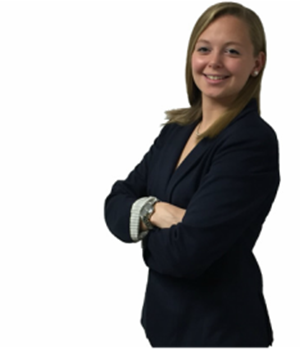 Master's of Professional Studies in Human Resources and Employment Relations, Penn State '21
Human resource business partner, NIKE, Inc.
Former corporate human resource generalist, RBC Bearings
"My experiences at Plattsburgh gave me the professional tools and confidence to seek and seize opportunities post graduation. More importantly, I also learned how to handle failure — it's the best way to learn how to succeed."
Matt Hamilton, Journalism Class of '13
---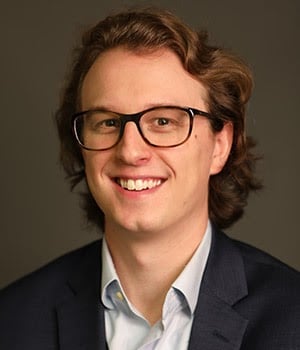 Press secretary at New York State United Teachers
Former vice president at Gramercy Public Relations
Former capitol bureau reporter at the Albany Times Union
"I chose the SUNY Plattsburgh journalism program because it met everything I was looking for: High-quality learning opportunities at an affordable price and close to home. I started writing for Cardinal Points my first day on campus and through faculty and alumni connections found internship opportunities that helped me prepare for my first full-time professional reporting job immediately after graduation. From the classroom to the newsroom, my time at SUNY Plattsburgh was invaluable."
Jessica Miles, Public Relations Class of '15
---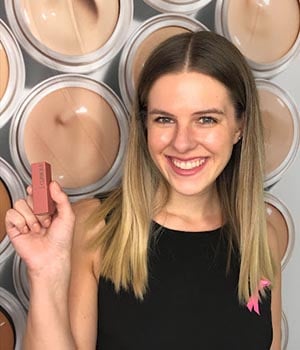 Global product marketing associate, skincare — Clinique, Estée Lauder Companies
"The SUNY Plattsburgh PR department and staff was really attentive to the desires of the students and helped place us at internships that aligned with where we were looking to gain experience. I really loved hearing about career journeys from the faculty and all of the alumni/guest speakers that would come and talk to us — it was inspiring and definitely helped guide me with which direction I wanted to go.
"We have a great alumni network! Since graduating, I'm still in touch with many former peers from the PR program. We are all connected on LinkedIn and Facebook and we still reach out to each other when looking for new job opportunities or just for advice."
Jessica Bakeman, Journalism Class of '11
---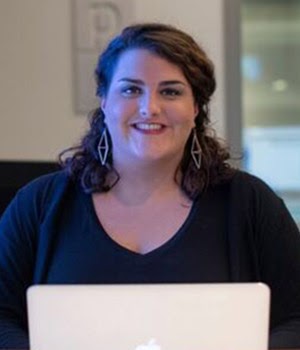 Senior editor at WLRN, south Florida's NPR affiliate
Former education reporter/producer at WLRN
Former education reporter for Politico
Former Wall Street Journal freelancer and reporter for Gannett
"SUNY Plattsburgh is where I learned how to be a journalist, and I rely on the practical skills as well as the ethical foundation I developed as a student in my work to this day. In particular, the deadline pressure and leadership challenges I experienced as a reporter and editor for Cardinal Points set the stage for my career. "
Chris Pizzolo, Public Relations Class of '10
---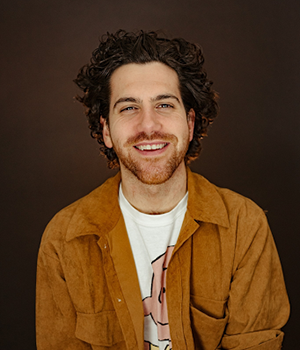 Owner of Immediate Family Marketing & Immediate Family Records: a New York City-based marketing agency focusing on digital strategy for musicians and brands.
GRAMMY nominated, 2021 as label for Latin musician Pedrito Martinez
"Plattsburgh's PR program gave me real-life lessons before entering the workforce. By organizing real-client scenarios I was able to learn valuable lessons in accountability and professionalism at a young age.
"I can say that as a past-member of Cardinal PR, it was a great way to learn the ins and outs of physical and digital publishing. The deadlines are intense and teamwork was essential."