Jump to Footer
Training & Workshop Materials
---
The Title IX office is dedicated to providing ongoing educational opportunities throughout the academic year. Title IX-related workshops are listed here with full descriptions. Stay engaged and informed by completing a request to schedule a session. Pre-recorded trainings are also available below.
SUNY SCI
---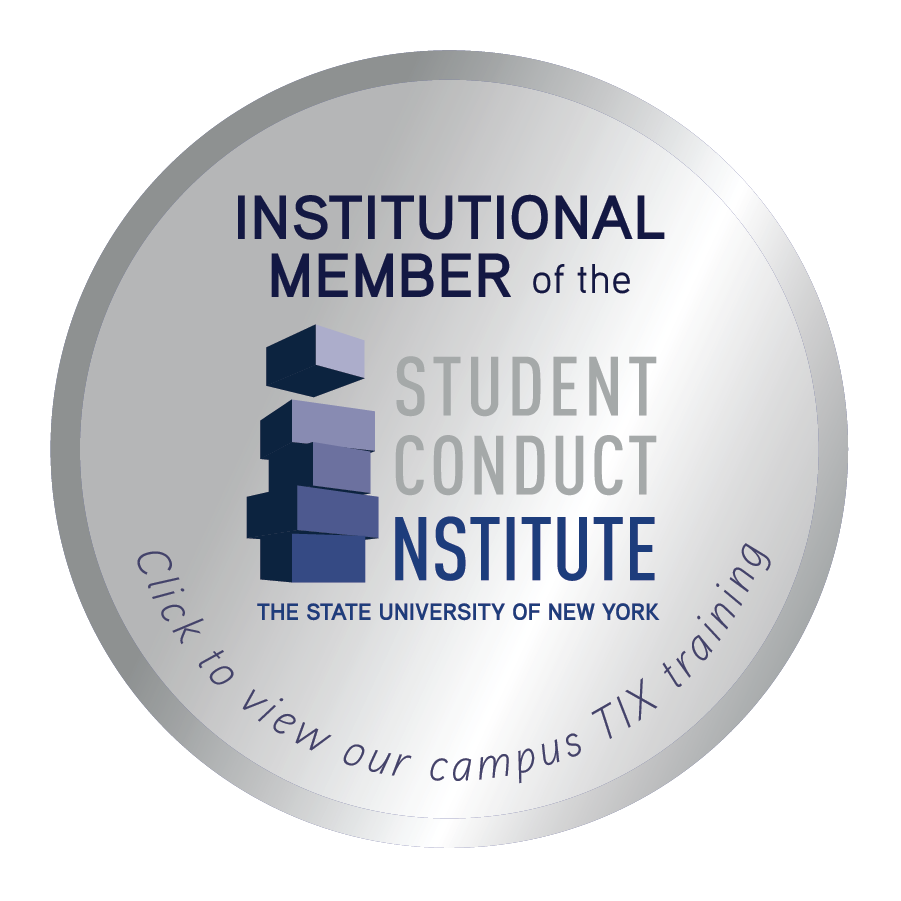 SUNY Plattsburgh is an institutional member of the Student Conduct Institute. View our campus TIX training.
Workshops
---
Disclaimer: All workshops discuss violence in various forms. While they have been developed from a trauma-informed lens using best practices, there may be some areas that are uncomfortable and/or triggering. Though we feel that content is important to the efficacy of the workshop, we encourage participants to do what is best for their own state of mind, as they understand themselves best.
After scheduling a workshop, we ask that you complete a Pre-Workshop Survey
After completing a workshop, we ask that you complete an Event Feedback Survey to assess how much you've learned and what changes could be made to better serve you.
Training Presentations
---
Access Title IX training presentations in our Google Drive. Current presentations include:
Title IX Compliance Presentations
Athletics
Clubs and Organizations
Community Advocate
Fraternity and Sorority Life
Sexual and Interpersonal Violence Overview
Sexual Harassment Prevention
Title IX Workshop Presentations
Fostering an Inclusive Work Environment: Sexual Harassment in the Workplace
Step UP! Bystander Intervention Workshop
One Love Foundation: 10 Signs of an Unhealthy and Healthy Relationships
More Resources
---
For a wealth of resources, please visit our YouTube channel.