Jump to Footer
Information for Parents & Families
---
We're happy you want to help your SUNY Plattsburgh student find career success. From our perspective, we believe success is a blend of interests, values, skills and knowledge aimed at achieving well-being (and yes, financial stability, too).
As a parent or family member, your support and input is important. Our College-Years-to-Career Guide provides a quick checklist that you can use to encourage your SUNY Plattsburgh student to get and stay on track toward a great career.
The Career Development Center (CDC) offers many services for students in all phases of their career development. Take a look at our career development information for students page to become familiar with all the resources we provide.
Help your SUNY Plattsburgh Student Find Career Success
---
Your influence and support is vitally important for your student's academic and professional success and we welcome hearing from families and parents.
Career Development Process
At its core, we believe that career development follows a four-step process that is both simple and complex: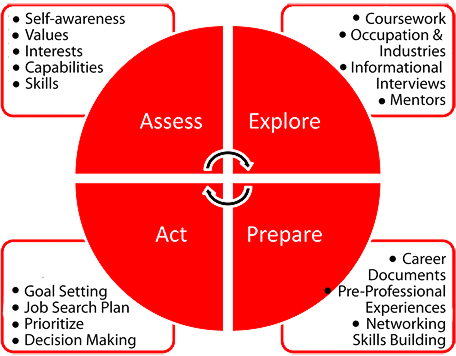 Step 1: Assessment
Includes career inventories and skills evaluation, values clarification and a deeper understanding of work-life interests.
Step 2: Exploration
Includes academic coursework, engaging with mentors and research into various occupations and industries.
Step 3: Preparation
Involves creating career documents, completing pre-professional experiences such as internships or service-learning, and refining skills.
Step 4: Action
Implementing an active and strategic job search, interviewing, networking and making decisions about career opportunities.
Schedule an appointment with a career counselor, use our drop-in resume review service, take assessments, apply for jobs, and so much more.
Career Outcomes for Plattsburgh Students
---
First Destination Survey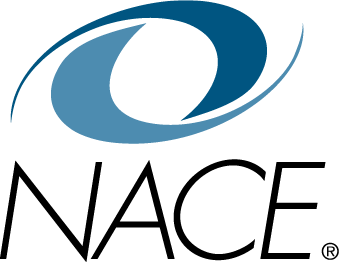 First Destination Survey reports represent the various outcomes of our undergraduate degree recipients as collected and reported according to the standards and protocols of the National Association for Colleges and Employers (NACE).