Jump to Footer
Burke Gallery
---
The Burke Gallery is located in the Myers Fine Arts Building.
The Burke Gallery was dedicated on September 17, 1995 in honor of Dr. Joseph C. Burke, who served with distinction as president of SUNY Plattsburgh from 1974 to 1986, as provost of the State University of New York from 1986 to 1995, and as interim chancellor of SUNY in 1994, and his wife Joan T. Burke, who ably assisted Dr. Burke in representing SUNY Plattsburgh and the State University of New York. Their deep and abiding interest in the arts was well known and frequently manifested during their years at the college. The Burke Gallery is a permanent tribute to their outstanding campus and community leadership.
Past Exhibitions
---
"What was he thinking?" Jan Balet: Watercolors & Lithographs
February 13, 2018 – March 16, 2018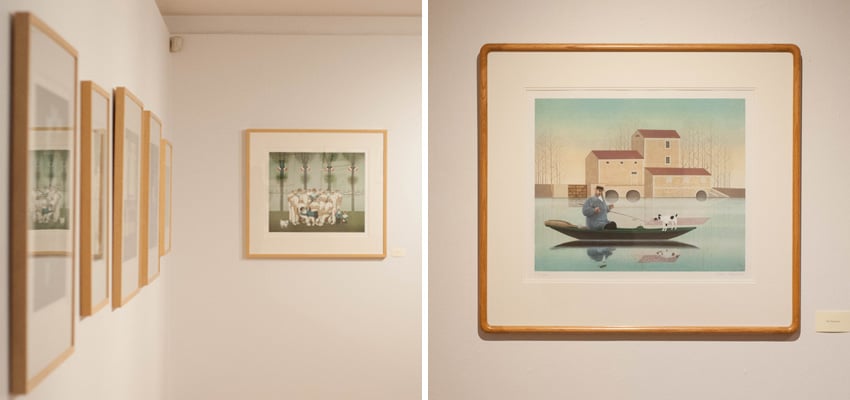 Lithographs and watercolor renderings by German-born artist Jan Balet were shown for the first time in the United States at the Burke Gallery in Myers Fine Arts Building from Feb. 12 to March 16.
The collection, titled "What Was He Thinking?" highlighted Balet's lithography and featured his often-humorous personal perceptions of human relationships and situations.
Balet is known for his widely collected paintings and prints in Europe and for his work as an illustrator and art director in New York.
"Visual sway: Political art from the collection"
September 19, 2017 – November 3, 2017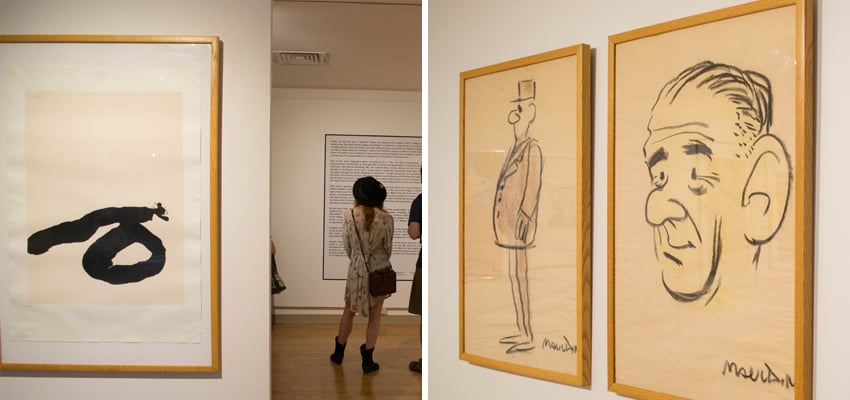 The Plattsburgh State Art Museum and guest curator Dr. Jason Miller presented a lecture on "Visual Sway." Miller is a professor of philosophy at Warren Wilson College, a researcher of aesthetics and social and political philosophy, and a writer of several essays, including "Politics of the Apolitical: Art and Politics at the Bauhaus and Black Mountain College."
This exhibition from the museum's collection explores intersections of art and politics and the multiple dimensions of "visual sway" in art. The artwork encompasses portraiture, commemorative images, overt propaganda posters, government sponsored projects and apolitical visual content produced by politicized artists.
Rockwell Kent, Dorothea Lange, Andy Warhol, Kathe Kollwitz and Leon Golub are some of the many artists that were featured in "Visual Sway."