Jump to Footer
Exhibitions
---
Venues include the Rockwell Kent Gallery located in the Feinberg Library as well as the Burke Gallery and Myers Lobby Gallery located in the Myers Fine Arts building.
Adirondack Visions
---
June 1 - August 13, 2021
Location: Slatkin Gallery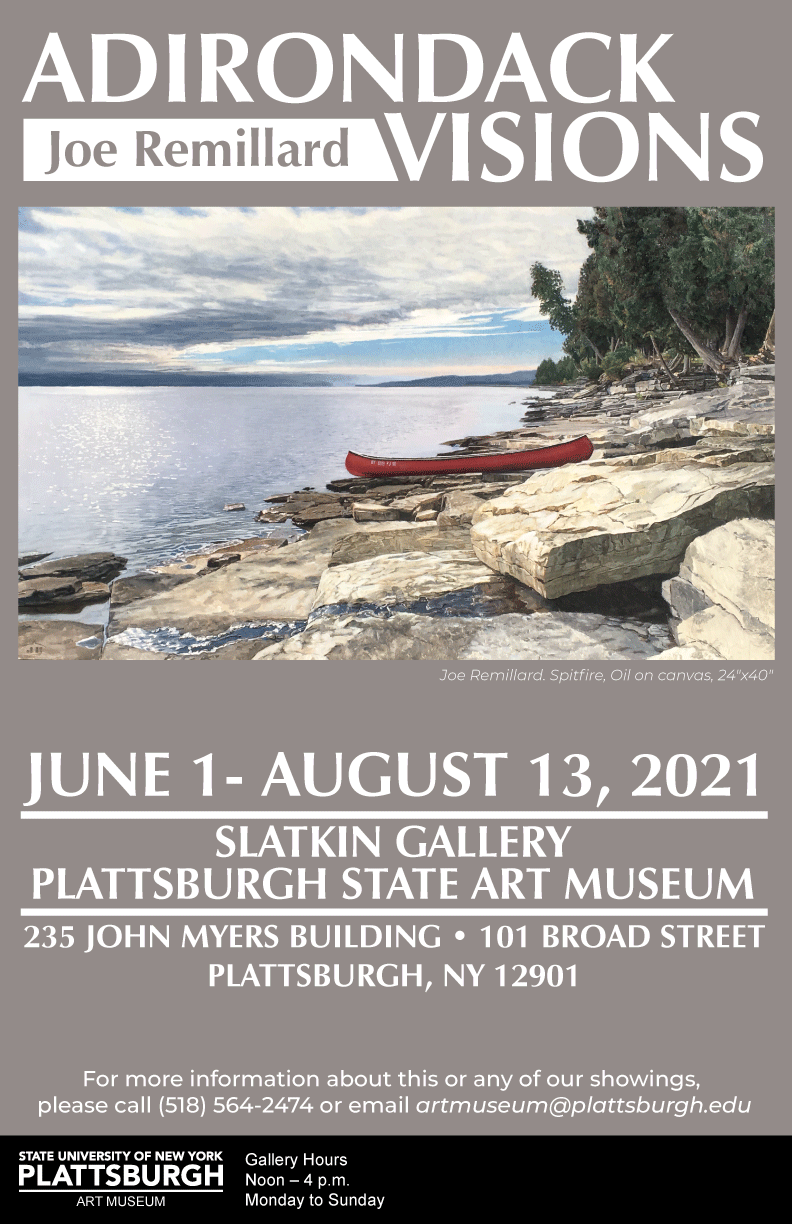 Joseph Remillard is a professor of drawing and painting at Kennesaw State University. Having taught at KSU for 20 years, Remillard's love of teaching comes from learning from his students and being around others who have a similar passion for art.

Atlanta, Italy and the Adirondacks are recurring locations in his paintings. He says his Adirondack paintings are of the people and places in the North Country with which he has a personal connection. Recurring themes can be found in depictions of his family's farm located in Peru, the relatives who work the farm, and Silver Lake, located not far from Rockwell Kent's Asgaard. Each of Joe's paintings tells a story of a time and a place. He tries to be very accurate in his representation of the person or scene. This is his way of honoring the subject, of, in a sense, elevating it to something sacred. Joe grew up in the North Country and moved to Atlanta in his mid-twenties. Joe disagrees with the author Thomas Wolfe who famously wrote, "You can't go home again." He goes back home with each painting he creates.
There will be a reception for the event on June 3, 2021 from 5–7 p.m.
Powell & Thomashow
Mysteries of Science & History
---
Fall 2021
Location: Slatkin Gallery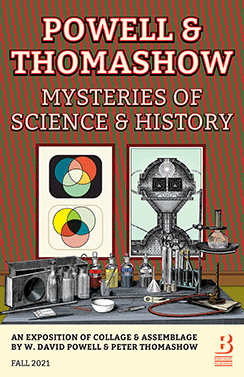 This exhibit touches on the mysteries and wonders of: childhood, electricity, resonance, mesmerism, space-time continuum, play, geometry, magnetism, human anatomy, thought experiments, carnival science, energy fields, natural history, tantric chakras, biodiversity, intelligent design, mythology, camouflage, bottle caps, toys, confetti, color theory, sub-atomic particles, extra-sensory perception, phrenology, recreations scientifique, magic, scientific method, the five senses, evolutionary theory, the uncanny, mechanical golems and particular attention is paid to the concept of art and science being identical modes of inquiry.