Jump to Footer
Student Profiles
---
Meet Some of Our Students
Jordyn Danforth
---
I've been a physics adolescence education major at SUNY Plattsburgh since my sophomore year. I switched over from the biology department, and kept my major in biology too, but physics is my true calling. I've been tutoring physics at the Learning Center since the beginning of my junior year and absolutely love helping people learn. I can see myself in charge of a high school physics classroom that is fun and highly educational, and I hope to increase the number of students who enjoy physics and want to pursue it as their future career.
Dr. Podolak had the biggest influence on my career path. He was incredibly supportive of my choices and allowed me to gain experience by being a teaching assistant for his general physics lab. He also invited me to work with him on instructional research. We published a paper on that research in April 2013. I've loved being a physics major at SUNY Plattsburgh. It's a small department that allows students to be involved with the professors, other students, and Physics Club. It's been a great experience and I can't wait to see how incredible it becomes in the future.
Randi Bassik
---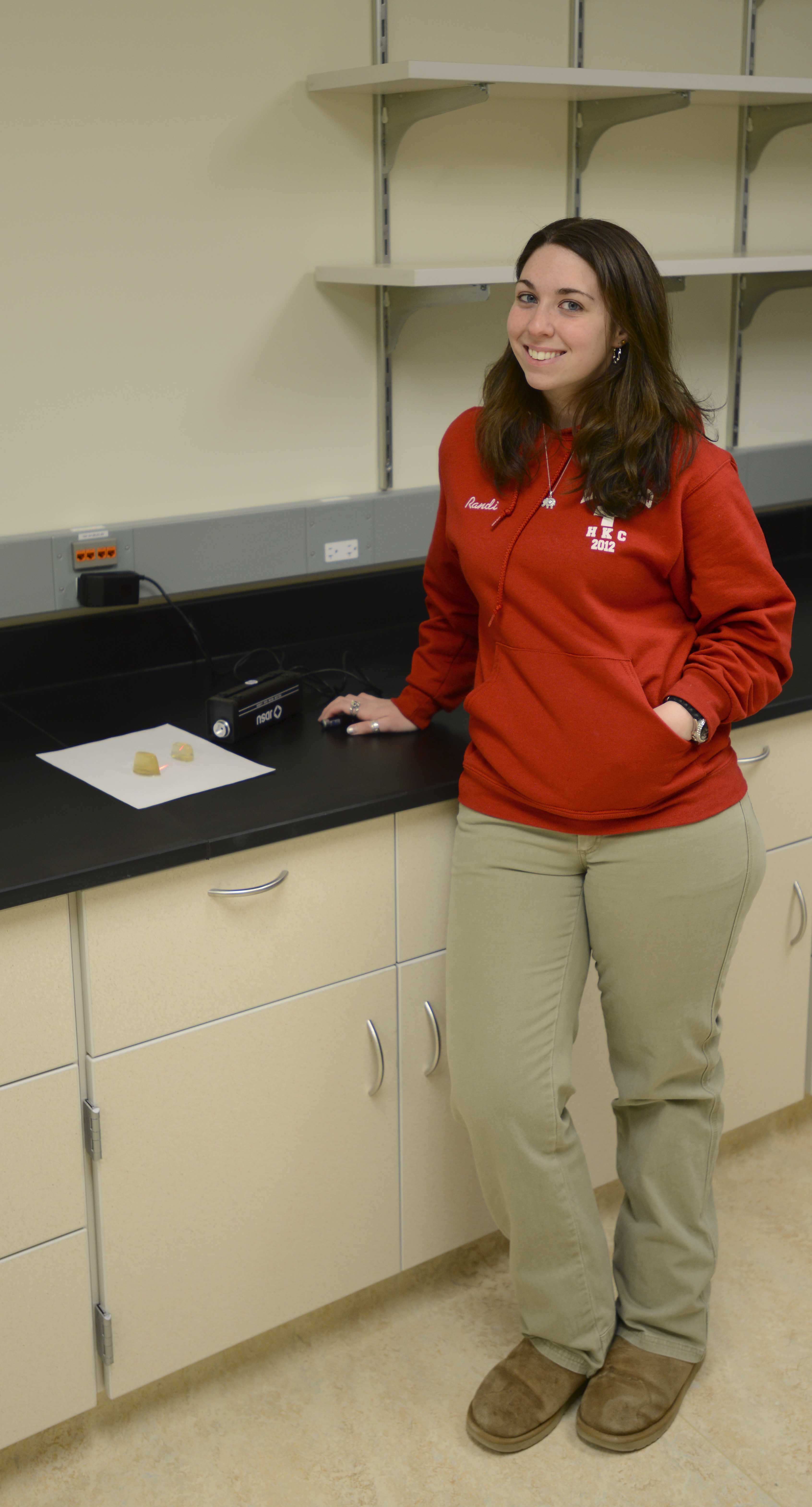 Hello! My name is Randi Bassik and I am a junior physics major with a mathematics minor at SUNY Plattsburgh. I am from New City, New York. I came to SUNY Plattsburgh as a freshman because I loved that it was a school where I could get individual attention from professors and feel very close to the staff. I also liked that Plattsburgh was in the Northern Adirondacks because there is so much to do outside, such as skiing, hiking, and camping.
I am a past president of Physics Club. Physics Club is open to anyone, especially those who have an interest in physics, engineering, or just want to be involved in some hands-on projects involving science. I love the physics program at Plattsburgh because it is a hands-on learning experience with professors who genuinely want to help and make sure that you succeed. I made a lot of my current friends through the physics program and it was refreshing to find students who had the same interests as me.
I am also doing undergraduate research under the advisement of Dr. Michael Walters on the opto-mechanical properties of ballistic gels. We will be presenting our research at the regional APS meeting at Wells College with other undergraduate research students. There are many research opportunities for students who want to get involved. Many of the professors who take on research students are willing to listen to ideas and make the research interesting to the individual. After I graduate, I plan on attending optometry school where I will hopefully get my O.D.
Justin Collins
---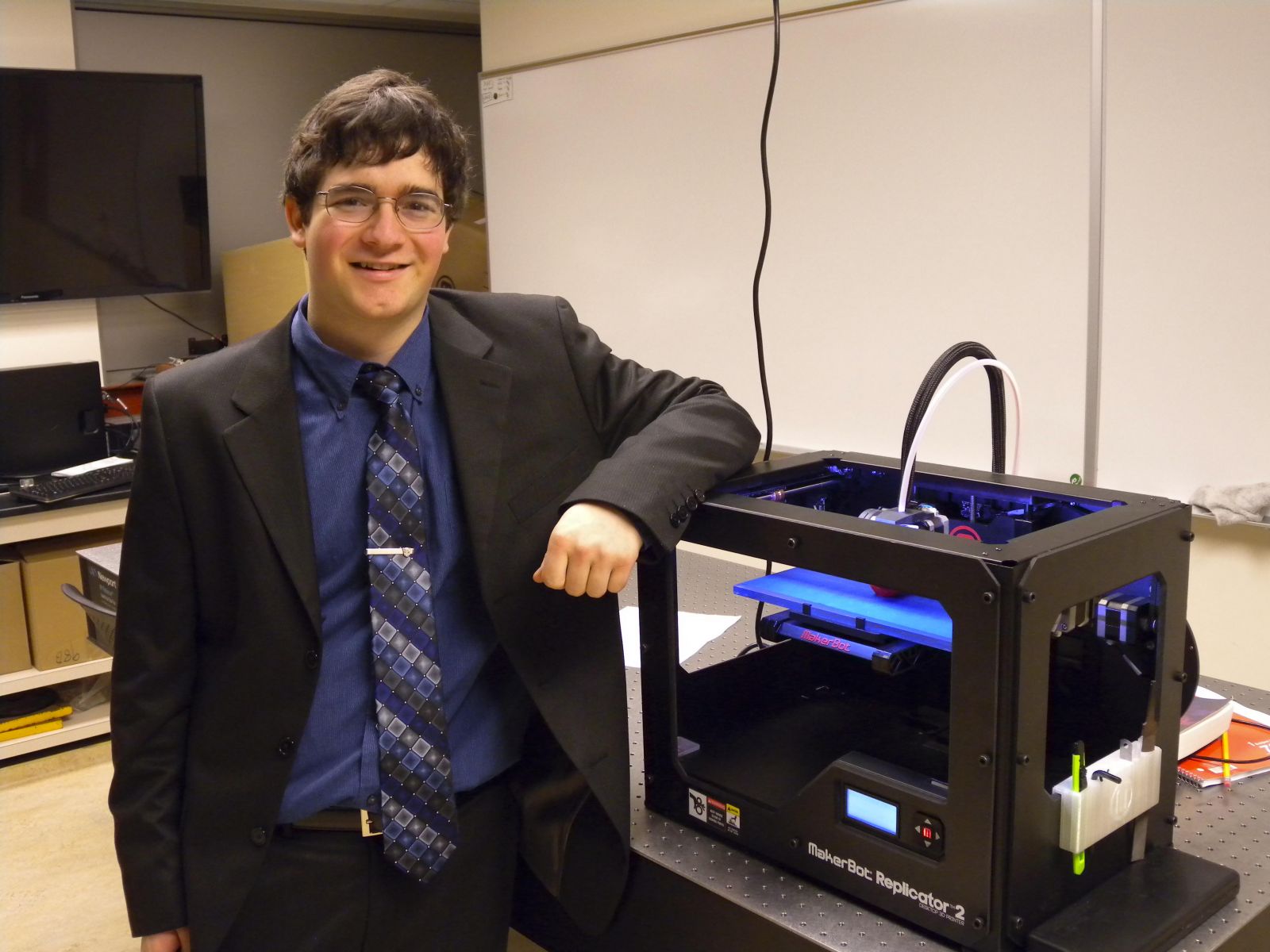 I'm a physics engineering major here at SUNY Plattsburgh. I have always loved building and designing things and when I found out there was a career for that, I decided that is what I wanted to do. Plattsburgh has been extremely helpful by providing not just the standard curriculum, but other opportunities as well, such as 3D modeling and printing experience."
"I am also a member and officer of the Physics Club, which has been a lot of fun. The club allows students to participate in engineering and physics related projects, demos, and competitions. I have had many opportunities to expand my involvement in both physics and engineering thanks to the small and excellent department. I really feel that the professors here take the extra time to help you if you need."