Jump to Footer
Our Alumni are Everywhere!
Ben Reagan, Class of '15
Tour Guide at Fort Ticonderoga
The position I have at Fort Ticonderoga includes both exhibition interpretation and guided tours for fort visitors. The fort is very important in the region's history and this means it attracts visitors from all over the world. It has a large collection of artifacts related to both military and material culture, along with other historic artifacts, that allows us to tell the fort's story.
I enjoy interacting with the visitors and helping them appreciate a global story through the lens of a regional landmark. Public speaking and interpersonal skills are very important in accomplishing this. Plattsburgh prepared me with the knowledge and research skills that I use daily with the fort's visitors. I attended SUNY Plattsburgh to pursue my passion for history and I gained the skills needed to pursue this career.
Sarah Jensen, Class of '05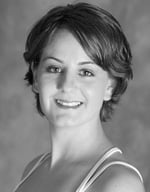 History and the Footlights
"My goal with my history degree was, and is, to get my masters in teaching and become a high school social studies teacher and an athletics coach.
"But my acting career uses my history degree in various ways. I have great confidence in speaking in front of people, thanks to the presentations I gave in my classes. At the American Academy of Dramatic Arts, I have to write numerous papers, that I am comfortable writing because of my research and writing education. I research a great deal on the Internet, and I write documents, including letters, and mission statements. I also help in the creative process of website production.
"Though I am not currently continuing my studies in history, or using my knowledge of history everyday, the important life/communication skills that my history professors taught me are being used every day."
Paul Tammany, Class of '05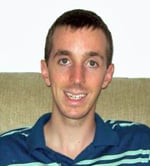 B.A. in Adolescence History Education 7–12
I've Learned That I Have the Ability to Succeed
"I have been out of college for a little bit over a year and a half and I realize how far I have come due to the history major at SUNY Plattsburgh and the history faculty that I worked with to attain this degree.
"One of the best contributions I got from this program and the faculty was a sense of 'self.' I learned to have confidence in my own abilities and have faith in myself to know that I can succeed in whatever task I focus upon.
"I found the history department to be a place of awe-inspiring good nature and warmth."
Dustin Relation, Class of '07
B.A./M.S.T. in History Education
Altona Educator
This Program Sparked My Interest in History
"In high school I found history interesting, but somewhat lacking. After taking courses at SUNY Plattsburgh I have realized that history can be much more interesting, especially if you take a more popular culture/social look. I feel that this 'new look' will not only interest high school students, but will hopefully help them become more prepared for their future exams and careers. I certainly cannot wait to get into the classroom and try out all of my new ideas!
"The benefits of this program are monumental, and the skills learned through the history courses I have taken are indispensable. From discussing the natives of Haida Gwaii, to researching the Volkswagen Beetle, my history professors have greatly increased my passion for history."
Jaclyne Demarse-Marcil, Class of '06
B.A. in History and Latin American (dual major)
My History Classes Helped Me Excel in My Internship
"Historians don't often have the opportunity to create primary sources. Usually, creating your own sources is frowned upon for various academic reasons — but that's exactly what my history major prepared me for: a State Department internship in which I was participating in the researching, writing and editing primary sources. The ability to analyze documents, research topics and present information was something I felt confident that I could do, as a result of my work in history classes."
Tommy McGowen, Class of '06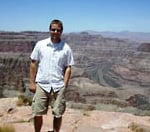 B.A in History, Minor in Psychology
Graduate Study at St. Lawrence University in Teaching
The Professors Helped Me Develop Strong Communication Skills
"The faculty offers more than a lecture and office hours. They also connect with students and present a welcoming invitation into research.
"The many papers and projects I completed have helped me to develop stronger communication skills, and a greater sense of confidence. The capstone of the program, a semester long research project, left me feeling accomplished and proud of my academic success. Several history classes also directed me towards choosing my minor in psychology."
Are You a Plattsburgh Alum?
---
The SUNY Plattsburgh History Department is very interested in hearing from our Plattsburgh alumni. Please contact us and tell us of your movements and achievements. Please call, write a letter, or send an email to:
Gary Kroll Phone: 518-564-2738 Email: [email protected]