Jump to Footer
Network & Telecommunications
---
Keeping the college community connected.
The network and telecommunications team manages the technology infrastructure that keeps our campus community connected and running smoothly. We handle planning, assessment, service, and support for telecommunications and network connectivity.
Services & Support
---
For assistance with network or telecommunications issues, email the ITS Helpdesk or call 518-564-4433, toll-free: 1-800-787-8773.
New Campus Projects
---
If you have a new project that will possibly involve wider technology support, begin by completing our Technology Project Origination Form.
Note: Before submitting this form, please review our Review Process for Technology Projects.
Wireless Services at SUNY Plattsburgh
---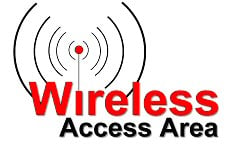 SUNY Plattsburgh's wireless network is accessible from the residence halls, academic buildings, dining halls, lounges, and meeting rooms across campus. Simply connect to the "SUNY-Plattsburgh" wireless service from your device and enter (first time only) your SUNY Plattsburgh NetId.
Please visit the SUNY Plattsburgh Secure Wireless Connection Instructions page for more information.