Jump to Footer
---
Career Development Services for Students & Alumni
Enrolled Students
---
You will spend many years in the workforce, so you need to like what you do — and you need to know how to navigate your way through those years to reach your goals. The Career Development Center (CDC) is ready to help.
What Can the CDC Do For Me?
Personal career coaching and support
Walk-in/drop-in hours for quick questions
Career assessments and exploration
Help you clarify your choice of major in college
Handshake — your online career services portal
Major-to-career guides
Resumes and cover letters
Practice interviews
On-campus recruiting
Career Closet

— Professional clothing for you

Career events (networking nights, annual career fair, etc.)
Salary information, negotiation and job offers/declines
Informational interviews with alumni
Graduate school exploration and advising
When Should I Start?
NOW. (Really!) There's a lot involved and it can be a lot of fun learning about yourself along the way. Check out our College to Career overview for a summary of what to start thinking about during each year of your college career. Download our series to learn more:
First Destination Survey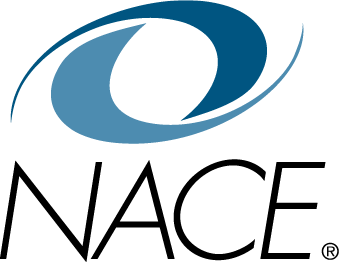 First Destination Survey reports represent the various outcomes of our undergraduate degree recipients as collected and reported according to the standards and protocols of the National Association for Colleges and Employers (NACE).
Check Out Our Peer Career Blog
Our student staff peer career assistants maintain a blog of up-to-date career information which provides valuable insight into a range of career topics.
Finding Us
Location: Main office is 118 Angell College Center.
Hours:

Monday through Friday 8 a.m. to 4:30 p.m. (academic year).
We also offer extended hours, varied each semester. Please call for this semester's hours.
Policies You Should Know
Please take a moment to familiarize yourself with our student and alumni user policies.
Alumni
---
Welcome back! We are excited that you are interested in connecting with the SUNY Plattsburgh Career Development Center (CDC). If you are a recent graduate, be sure to log into Handshake to complete your First Destination Survey.
We offer several opportunities for you.
Post a job/internship: Please visit our Employers page for information on how to get your job or internship opportunity in front of current Plattsburgh students.
Career Consultation: Schedule an appointment and we can assist you with resume, job search, interviewing, salary expectations and more.
Handshake: an online comprehensive career management portal with job postings, resume help and more.
Volunteer/mentor: If you want to volunteer or mentor to help a current student with career issues, we welcome your involvement. Opportunities to serve include: guest speaker, resume reviewer, practice interviewer, job shadow host, or career mentor. Email us so we can find out how you can reconnect with SUNY Plattsburgh.
Note: as of 11/1/2014 the CDC no longer provides credential file services. Please contact us for information how to self-manage your career documents.
Please also visit your alumni website to discover all the ways you can connect with Cardinals!
Career Tools
---