Jump to Footer
Susan Jackstadt, Class of 2010
---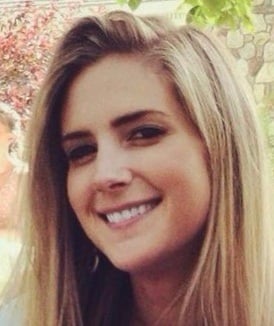 B.A. in Spanish Language and Literature
I graduated in 2010 with a B.A. in Spanish Language and Literature, and I owe a great deal of my success with this program to the dedicated faculty of the Department of Modern Languages and Cultures. Dr. Iturburu took me on as his mentee and insisted that I study abroad. I worked with the Global Education Office in search of a language-intensive program in Spain, and I found one at Instituto Internacional in Madrid.
The following year, I enrolled in Dr. Leone's foreign language methods class, and served as a T.A. for two Spanish classes, which put me on the path to education. I went on to earn my master's in SUNY Plattsburgh's education program and did my final student teaching semester in public schools in New York City, where I landed my first teaching job. I now teach for the Peru Central School District with an excellent foreign language department. I live in Plattsburgh but continue to seek opportunities to travel whenever possible.
Jill Fortin, Class of 2014
---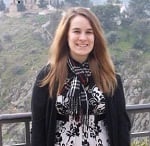 Minor: French
Major: Spanish
Hometown: Colchester, VT
As a transfer student and a language major who studied abroad for a year in Madrid, Spain, I unfortunately only got to spend three semesters on the SUNY Plattsburgh campus. However, even one was enough to feel the sense of community and engagement both in the Modern Languages and Cultures department and on the entire campus.
The smaller student population and class sizes prove beneficial to language studies and are readily available within this department. Add to that professors who offer their time to help you on both academic and non-academic projects (even if you're not in their class!), and this department really goes above and beyond for their students. The variety of course subjects allows for a broad understanding of a variety of countries and cultures in the Spanish and French-speaking communities, which is further supported by ample study-abroad opportunities.
Currently, I am an associate instructor of Spanish and Ph.D. student in Hispanic literatures at Indiana University. The teaching styles and mannerisms at SUNY Plattsburgh are surely present in my actions both inside and outside of the classroom because I hope to provide my students with an equally beneficial experience with foreign language. In my own courses, I've found that my perspective differs from that of my colleagues who studied predominantly literature. This has allowed me to grow as a scholar and add more to my knowledge gained at SUNY Plattsburgh.
Elisa Sharpe, Class of 2011
---
I am grateful to say that my professors at SUNY Plattsburgh challenged me academically, inspired me intellectually, and even supported and encouraged me whole-heartedly. Dr. Garcia-Notario often encouraged her students that a foreign language is learned "poquito a poquito" (very little by very little). Focusing on each lesson as it came, I began to see the truth to this path of patient persistence. Through the culmination of all of the lessons from my Spanish professors at SUNY Plattsburgh, l was able to learn the skills of reading, writing, listening, and speaking in Spanish. I could comprehend entire books, movies, newscasts, and music in Spanish, correspond by email with friends I had met while studying abroad in Spain, as well as carry on conversations with native Spanish speakers.
This is quite a testimony to the thoroughness and applicability of the education offered through the foreign language department at SUNY Plattsburgh! Furthermore, my experience did not include any native connection to the language, so it truly was an experience based solely on learning from the professors, from the books, and from studying abroad.
The program at SUNY Plattsburgh made the feat of learning a second language not only possible but very enjoyable. By the time I had completed the coursework for studies in Spanish, I had gained a confidence in my Spanish abilities that then led to a job in which I used the Spanish I had learned. My love for the language and the many positive experiences I had with it had drawn me to continue seeking opportunities to connect with others in order to communicate in Spanish with them. In fact, this desire to continue using the Spanish I had learned drew me to conversing with the man who is now my husband!
Overall, I look back with gratitude on my experience at SUNY Plattsburgh, both for the effectiveness of the Spanish program, and for the many warm memories of the staff who makes the program all that it is.