Jump to Footer
Abayomi Edwards Dyer, Class of 2019
---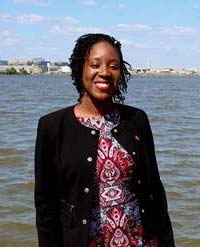 Independent Consultant, Organization of American States
Dual major: Spanish and Latin American Studies, Summa Cum Laude
"I arrived at SUNY Plattsburgh as an international student from Trinidad and Tobago to study Spanish language and literature. Upon advice from a professor in my department, I decided to pursue a second major in Latin American studies. My fields of study granted me access to opportunities that I never thought were possible. I was able to examine the political and economic spheres of the Americas more closely. I also had the privilege of representing SUNY Plattsburgh at the Washington Model Organization of American States, where I was able to spend a week debating regional and global issues with other university students from the U.S., Canada and Latin America.
"I gained a greater appreciation not only for the language but also of the Spanish culture and peculiarities that accompanied it. We were able to develop skills in public speaking, problem solving and critical thinking. The professors possessed a genuine care and interest in us as students, and that has made all the difference in my college career. I was confident that I would be prepared for any professional career that I decided to pursue because of the skills that I acquired from my majors."
Cassidy Pulver, Class of 2016
---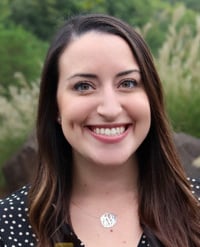 Food and Beverage Manager
Dual major: Hotel, Restaurant, Tourism Management and Spanish
"When I first began my college search, not only was I undecided about what to study, but I was unsure which college to attend. When I toured the SUNY Plattsburgh campus, I instantly realized it was where I wanted to spend the next four years pursuing my education. Plattsburgh not only gave me memorable experiences, but it helped shape me for my future career.
"While at SUNY Plattsburgh, I dual majored in hotel, restaurant, tourism management and Spanish. I decided to study Spanish after taking my placement exam at freshman orientation. I was always interested in mastering a second language, but it was the faculty in the Modern Languages and Cultures Department who showed so much support and encouragement that made me realize it was the right program for me. Since graduating from SUNY Plattsburgh in 2016, I have found that the knowledge I learned while studying a foreign language has been transparent in my professional career as a food and beverage manager. The knowledge and skills I obtained has taught me patience, determination and creativity. When learning a second language, you must be patient with the outcome while remaining determined to your success. I have kept that mind set each and every day, which has helped shape me into who I am today."
Jill Fortin, Class of 2014
---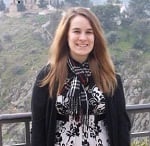 Associate Instructor of Spanish, Indiana University
Ph.D. student in Hispanic literatures at Indiana University
Major: Spanish
Minor: French
"As a transfer student and a language major who studied abroad for a year in Madrid, Spain, I unfortunately only got to spend three semesters on the SUNY Plattsburgh campus. However, even one was enough to feel the sense of community and engagement both in the Modern Languages and Cultures Department and on the entire campus.
"The smaller student population and class sizes prove beneficial to language studies and are readily available within this department. Add to that professors who offer their time to help you on both academic and non-academic projects (even if you're not in their class!), and this department really goes above and beyond for their students. The variety of course subjects allows for a broad understanding of a variety of countries and cultures in the Spanish and French-speaking communities, which is further supported by ample study-abroad opportunities.
"Currently, I am an associate instructor of Spanish and Ph.D. student in Hispanic literatures at Indiana University. The teaching styles and mannerisms at SUNY Plattsburgh are surely present in my actions both inside and outside of the classroom because I hope to provide my students with an equally beneficial experience with foreign language. In my own courses, I've found that my perspective differs from that of my colleagues who studied predominantly literature. This has allowed me to grow as a scholar and add more to my knowledge gained at SUNY Plattsburgh."
Susan Jackstadt, Class of 2010
---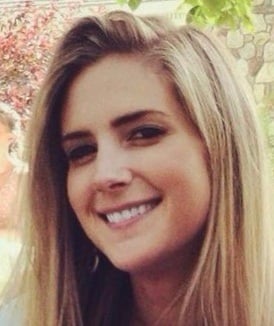 Spanish Teacher, Peru Central School District
Major: Spanish Language and Literature
"I graduated in 2010 with a B.A. in Spanish Language and Literature, and I owe a great deal of my success with this program to the dedicated faculty of the Department of Modern Languages and Cultures. Dr. Iturburu took me on as his mentee and insisted that I study abroad. I worked with the Global Education Office in search of a language-intensive program in Spain, and I found one at Instituto Internacional in Madrid.
"The following year, I enrolled in Dr. Leone's foreign language methods class, and served as a T.A. for two Spanish classes, which put me on the path to education. I went on to earn my master's in SUNY Plattsburgh's education program and did my final student teaching semester in public schools in New York City, where I landed my first teaching job. I now teach for the Peru Central School District with an excellent foreign language department. I live in Plattsburgh but continue to seek opportunities to travel whenever possible."
Megan Delia, Class of 2006 & 2009
---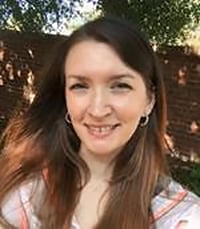 Virtual Elementary Spanish Instructor, Florida
Dual major: Spanish and Teaching
"The decision to attend SUNY Plattsburgh was an easy one for me. My older sister was attending and it was close to home but far enough away to feel some independence. Having fallen in love with the Spanish language and culture in middle school, I knew that was what I wanted to study in college. I was so pleased to find a program that was small enough to allow me to really know my professors and classmates. It was a privilege to learn from professors that came from a variety of Spanish speaking countries who really cared about my success. I have them to thank for an amazing scholarship opportunity to study in Mexico, not once but twice! I thought I already knew where I wanted to study abroad, but because of their guidance I set out on one of the most influential experiences in my life. Two semesters at la Universidad de Guadalajara really enriched my undergraduate experience and continue to impact my life.
"I also completed a master's of science in teaching at SUNY Plattsburgh and enjoyed that experience as well. My education allowed me to begin teaching Spanish in New York state immediately after graduating. Currently, I work to spread the love of the Spanish language and culture as a virtual elementary Spanish instructor in Florida. I am very grateful for my experiences at SUNY Plattsburgh!"
Ilona Flores, Class of 2004
---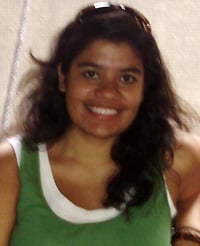 Adjunct Lecturer of Anthropology, SUNY Plattsburgh
Adjunct Lecturer of Gender and Women's Studies, SUNY Plattsburgh
Dual major: Anthropology, Spanish and Latin American Studies
"While growing up in Plattsburgh I knew I would study at SUNY Plattsburgh, but didn't know WHAT to study. As I took classes and got to know the faculty of each department, it became clear that I was most 'at home' taking classes in anthropology, Spanish, and Latin American studies. These soon became my majors and they all worked seamlessly with my interests and to give me a better understanding of issues facing Latin America. Since graduation, my Spanish served me for a variety of things, including doing translations for FEMA, providing translations in clinics abroad, conducting anthropological research in Nicaragua, finishing my Ph.D., and being able to create closer connections with my Spanish-speaking students.
"Currently, I am happy to have returned to Plattsburgh to teach anthropology, Latin American studies, and gender and women's studies on this wonderful campus. It is rewarding to be able to give back to the educational community that inspired me to see and explore the world, especially in Spanish, where I now have an even greater ability to engage with people in many communities!"
Mary Rizos, Class of 2002
---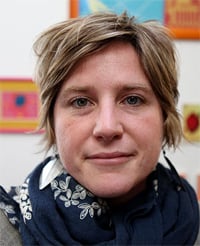 High School Spanish Teacher
Dual major: Spanish and Anthropology
"I arrived at SUNY Plattsburgh having grown up in Plattsburgh, gone to high school down the street and without a major or a career path in mind. After taking a variety of classes and exploring several degree programs, I ultimately double-majored in Spanish and anthropology. In the Modern Languages and Cultures Department, I improved in Spanish through plays, debates, films, current events, conversation, literature, independent study and study abroad, and through relationships with professors that were rigorous yet supportive, professional but warm, and which I knew to be unique in their level of accessibility, engagement and generosity.
"I have spent 15 years as a high school Spanish teacher, at public schools in the U.S. and abroad, and have brought students to Spain, Peru and Guatemala to learn about language and culture. Beyond the professional, my own life experiences have been richer because of my Plattsburgh education: living and working alongside Spanish speakers in Colorado, walking the Camino de Santiago in Spain, completing a journalism thesis about life on the U.S.–Mexico border, doing a media project for a non-profit in Bolivia, volunteering as a medical interpreter in Vermont — these and so many other important life experiences would not have been possible without the language skills and the education in intercultural communication which SUNY Plattsburgh provided me. The education I received gave me the skills to adapt not only to an ever-changing world but to my own career as it has evolved over the past twenty years."