Jump to Footer
Dr. Mark Lesser
---
Associate Professor of Environmental Science (Ecology)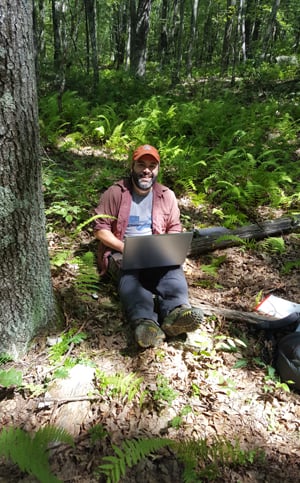 My broad research interests lie in understanding controls on species' distributions. I am particularly interested in the factors that dictate range-limits and migration patterns of tree species. My research program asks:
What are the climatic factors controlling a species' range?
What other extrinsic factors, both abiotic (e.g. nutrient and moisture limitations) and biotic (e.g. competition, herbivory), interact with climate to allow species to successfully colonize and inhabit an area?
How do intrinsic factors such as population dynamics, dispersal capability, and genetic variability also act on controlling species' distributions?