Jump to Footer
Internships in Anthropology
---
We strongly encourage our anthropology students to gain first-hand experience with the world's cultural and ethnic diversity and heritage as much as possible while with us as undergraduates.
Do It!
---
Find a learning experience that matches your interests
The department annually receives many notices of a wide variety of summer and semester-abroad opportunities that are posted and made available to students.
Our faculty, as advisers, assist students in exploring and pursuing such options, whether it be primate field study abroad, an ethnographic field school in the southwest or a semester at a university in a country such as England or Chile.
Although internships and other field experiences are not mandatory, we place a high value on their significance and benefit as a learning experience. We help you organize these experiences to meet your needs and interests.
Our students have recently interned in communities in Alaska, a summer camp in New York State, historical museums, and local schools, and have participated in archaeological field schools. In addition, students often take advantage of the more than 300 available study abroad programs, especially those in Latin America and Europe.
Alaska
---
Hope Community Resources, Inc., Internships on Disability and Inclusion
Working with people who have a physical or mental disability is a challenging but rewarding endeavor, especially when the objective is to help the person find confidence, acceptance and participation in their local community. Ethnic and personal values certainly come into play and the intern-as-anthropologist both learns from and advances this incredible experience.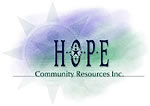 Students wishing to participate in the Hope Community Resources paid, summer internship in Alaska first take a one-credit mini course during the spring semester, which provides an introduction to what the opportunity involves. Past participants serve as teaching assistants in this course, and provide first-hand accounts of their experiences.
Those who then wish to be considered for actually going to Alaska, including non-anthropology majors, are interviewed and ultimately selected by a faculty committee and a Hope Community Resources staff member. This can be a highly rewarding experience and several past participants have secured full-time employment with the agency upon graduation.
For further details, please contact faculty program coordinators:
For general information on Hope Community Resources, visit their web site at www.hopealaska.org.
New York State
---
Internships at Double "H" Hole in the Woods Ranch for Chronically Ill Children
This internship opportunity was established for the first time in the summer of 2002 and is directed by 1998 SUNY Plattsburgh anthropology graduate Peter Carner. Interns assist with counseling and learn ethnographic analysis in helping to assess the structure and organization of the operations at this Lake Luzerne facility.
For further details, please contact Dr. James Armstrong (department liaison for the program): [email protected].
For general information on the Double "H" facility, visit their web site at www.doublehranch.org.
Local Museum Internship Opportunities
Internship work at local and regional museums is occasionally available for anthropology students and typically involves the student receiving 3-6 credits of independent study. Interns may help with curation, archival work, computer data entry, docent activities, etc., as required by the museum. In the past, students have carried out internships at the Clinton County Historical Museum (Plattsburgh), the Kent-Delord House Museum (Plattsburgh), the Adirondack Museum (Blue Mountain Lake) and the New York State Museum in Albany.
For further information please contact Dr. Deborah Altamirano: [email protected].