Jump to Footer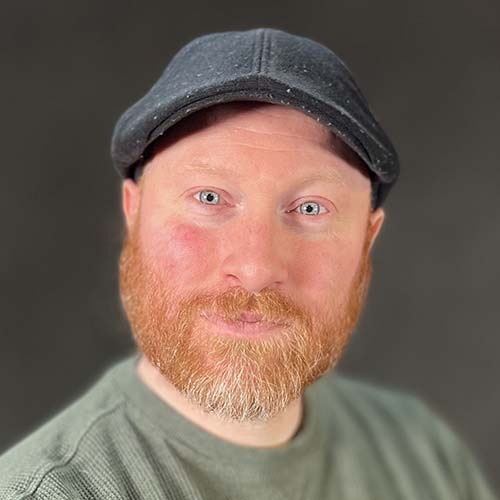 James Ward is a lecturer in the Department of Communication Studies. He teaches courses in digital audio production, sound design, recording applications, post-production and digital music production. James also works on updating courses for the audio department, advising the Quake Productions Student Association.
He holds a B.A. in philosophy and Master of Arts in Liberal Studies with a concentration in English language and literature from SUNY Plattsburgh. Post-graduation, James has owned several businesses in the Plattsburgh area, including Wayward Sound Studio focused on analog to digital recording and live sound reinforcement. James began his teaching career at SUNY Plattsburgh as an adjunct instructor for the music and communications departments.
James has also been a career musician within the Plattsburgh area, playing multiple instruments and leading several local bands. A perpetual self-starter and serial entrepreneur, James had created work for himself within the Plattsburgh area to bring real-world, industry standard examples and experiences to his students. With an amalgamation of pedagogical influences from his philosophy and humanities backgrounds; and the practical, hands-on approach to the music and audio industry, students enjoy both pragmatic instruction accompanied by critical thinking development toward achieving the main objectives of audio courses and the audio production major within the communication studies department.
James's interests outside of the classroom range from ethics within the industry, philosophy, audio and music technology and music performance.
Education

M.A., Master of Arts in Liberal Studies, SUNY College at Plattsburgh
B.A., Philosophy, SUNY College at Plattsburgh