Jump to Footer
Learning Center Professional Staff
---
Staff Directory
---
Karin Killough, Director of the Learning Center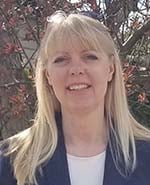 Office: Feinberg 103
Phone: 518-564-6138
Email: [email protected]
Karin Killough has worked in SUNY Plattsburgh's Claude J. Clark Learning Center for over 20 years. In that time, she has had the good fortune to work with thousands of students — from brief interactions while scheduling a tutoring appointment to ongoing supervisory relationships with peer tutors. Each day brings about new opportunities to be a part of a student's success and to make sure that they feel welcomed, valued and supported.
Karin enjoys spending time with her son and their dog. A favorite activity involves visiting family in central and western New York.
Regan Levitte, Assistant Director & Writing Specialist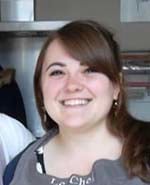 Office: Feinberg 103
Phone: 518-564-2265
Email: [email protected]
Regan was swept across the Nebraska prairie to the shores of Lake Champlain at SUNY Plattsburgh in the spring of 2020. She has been involved in writing tutoring and consulting since 2012, and holds a B.A. in English and French language and culture from Aquinas College and an M.A. in English, focusing on composition and rhetoric from the University of Nebraska-Lincoln.
She manages the writing tutors and teaches ENG390: Theories and Practice of Writing Tutoring, in addition to giving writing workshops around campus. Her favorite thing about peer tutoring is watching a tutee's eyes light up when something "clicks" for them.

Would you like Regan to visit your classroom? Fill out this Class Visit Request Form first!
Diane Jennette-Costin, Office Assistant II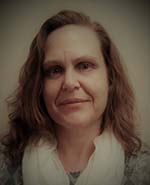 Office: Feinberg 101–103
Phone: 518-564-2251
Email: [email protected]
Diane graduated with a Bachelor of Science degree from SUNY Plattsburgh in 1997, majoring in in-vitro cell biology and biotechnology. She chose not to go into her field of study and jumped into the work force. After seven years, Diane was able to return to SUNY Plattsburgh as a staff member for a promotional position.
Her favorite part of her job is student contact. She loves meeting new people and helping others, and if Diane doesn't know the answer to a question, she will find someone who will! — (But she always has answers if you have questions about her rescue cats!)
Wendy Coons, Administrative Assistant I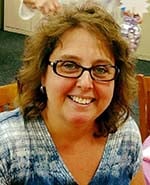 Office: Feinberg 101–103
Phone: 518-564-2080/518-564-6138
Email: [email protected]
Wendy has been with SUNY Plattsburgh for over 17 years. She has worked in several areas of the college but has been with the academic advising office and the Learning Center in a shared position for 10 years. She loves the interaction with students and the satisfaction of seeing the students excel when working with the LC tutors.
Wendy loves to travel and she has visited England, France and Ireland. She looks forward to future trips and spending time with her dogs, Dallas and Dakota.
Tiffany Evens, Graduate Assistant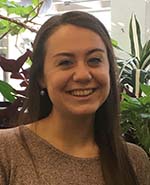 Office: Feinberg 101
Phone: 518-564-4029
Email: [email protected]

Tiffany earned her B.A. in sociology at Framingham State University in Massachusetts. She is originally from upstate N.Y. and decided to continue her education to earn her master's in student affairs and higher education here at SUNY Plattsburgh. She enjoys helping students in the onboarding process of becoming peer tutors and the atmosphere of the Learning Center. Her favorite activities out of academia include enjoying the outdoors, experiencing new places and foods, and spending time with family and friends.