Jump to Footer
Watershed Alliance Education & Outreach
---
In partnership with Lake Champlain Sea Grant, LCRI serves as the New York hub for the bi-state K–12 Watershed Alliance education initiative.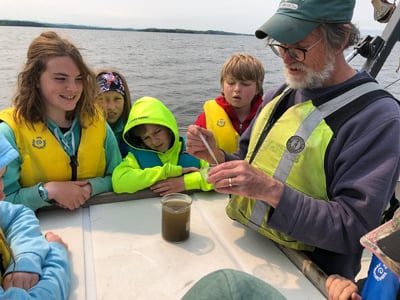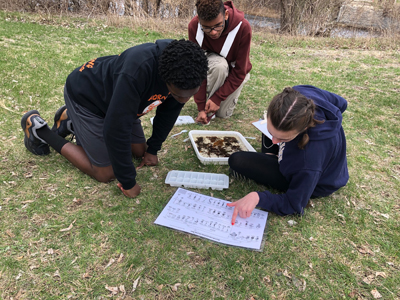 The Watershed Alliance provides curriculum, equipment, and instructors to schools and youth groups participating in our programs, as well as support and guidance to teachers who wish to integrate watershed education into their current curriculum.
We facilitate classroom and field based stream monitoring and stewardship programs for students in their home communities. Students become community scientists as they learn about the scientific method and put it into practice in their own stream or lake study. They gain a better understanding of aquatic ecosystems as they test chemical, biological, and physical parameters of a local stream using kick nets, identification keys, and chemical test kits.
To find out more, or to get involved visit https://www.uvm.edu/watershed/.
Internship Opportunities
---
Each spring and fall, we hire undergraduate students that are interested in water resources and watershed education, who would like to gain experience teaching in the field and classroom as a Watershed Educator. Watershed Educators will gain experience teaching 5th through 12th grade students in the field and the classroom about watershed science, water quality, stream ecology, habitat assessment, watershed conservation, and stewardship.
If you are interested in pursuing an internship as a Watershed Educator, please reach out to Nate Trachte, [email protected]