Jump to Footer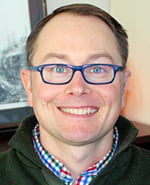 Larry Allen, Director
Phone: 518-564-3282
Email: [email protected]
Hello! My name is Larry and I serve as the director of student conduct and veterans support. Originally from Potsdam, N.Y., I have been working in the SCO at SUNY Plattsburgh since 2007. I earned a B.A. in psychology from Le Moyne College, where I was a student-athlete, and an M.Ed. in counseling and human development from St. Lawrence University. Prior to SUNY Plattsburgh, I worked at SUNY Canton for six years in the areas of residence life, student activities, athletics and new student orientation. At SUNY Plattsburgh, I also serve as the circle coordinator of Omicron Delta Kappa National Leadership Honor Society. My hobbies include mountain biking, bikepacking, playing ice hockey, reading, traveling, being out in nature and meeting new people.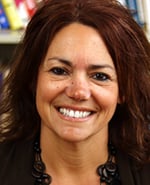 Sherri Kowalowski, Office Manager
Phone: 518-564-3282
Email: [email protected]
Hi! I am the office manager for the Student Conduct Office. I graduated from Our Lady of Victory Secretarial School and Clinton Community College. I have worked at SUNY Plattsburgh since 1992 and have been in the SCO for 20 years. I am a member of Omicron Delta Kappa National Leadership Honor Society and a certified group fitness instructor. My hobbies include kayaking, group fitness classes, yoga, jigsaw puzzles and watching my boys play sports.
Zyaijah Nadler, Graduate Intern
Zyaijah (she/her/hers) is a graduate student in the student affairs and higher education program. Zyaijah is a true Cardinal, also earning her bachelor's degree at SUNY Plattsburgh in 2017, majoring in criminal justice and sociology with a minor in gender and women's studies. Her passion is in violence prevention and helping those who encounter the student conduct process make better decisions for their own lives and the lives around them. When not in the Student Conduct Office or at her full-time job in the Title IX Office, Zyaijah enjoys binge-watching Grey's Anatomy, Law & Order: Special Victims Unit, This Is Us, the Good Doctor and New Amsterdam. You could also find her spending time with her family, friends and sorority sisters.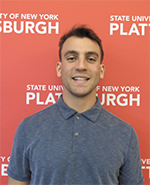 Travis Mauro, Graduate Intern
Travis is a graduate student studying student affairs and higher education counseling. He is currently a community advocate of Mason Hall. He is also interning in the Student Support Services within academic advising. Travis earned his bachelor's degree here at Plattsburgh in 2018 in communications. He also participated as a member of the men's lacrosse team for four years winning the program's first title in 2017. In his free time you can find Travis hiking the Adirondack high peaks, reading or rollerblading.