Jump to Footer
Online Global Supply Chain Management Major
---
Put credits you've earned toward a bachelor's degree
With a global supply chain management degree, you will gain the practical knowledge and skills in supply chain operations and be well prepared for a range of professional positions in the field of logistics and supply chain management.

The online global supply chain management program at SUNY Plattsburgh is accredited by the AACSB, a standard of achievement for business programs so prestigious that less than 5% of business schools worldwide have earned this distinction.
Online GSCM at SUNY Plattsburgh provides you with challenging curriculum and educational and career opportunities with the highest-quality faculty. You can take classes from anywhere and study on your schedule with a flexible, web-based curriculum taught by academically and professionally qualified faculty located at our campus in Plattsburgh, N.Y.
What Will I Learn?
---
The transfer completion program is designed to prepare you for the exciting field of GSCM by offering a unique blend of multi-disciplinary coursework with a required industrial experience. Supply chain management majors will possess the ability to solve problems using analytical tools and to communicate those solutions to the decision maker.
You will understand the supply chain issues facing organizations and the role of supply chain management among other functional areas, preparing you for various inter-functional positions in firms of all sizes in all industries.
You will be able to model realistic business problems using appropriate analytical tools and to apply advanced technology with real data to the real problems facing industry today. Since supply chain managers need good analytical, problem solving, and behavioral management skills to diagnose problems, improve current systems and communicate and gather support for the required changes, you will enjoy courses that will give you both the theoretical and practical skills needed to be successful in this field.
Finally, you will obtain skills to make the necessary decision for improvements and will understand how the integration of all functions across a business leads to improvements in quality, efficiency, and productivity; thus, making supply chain decisions that benefit the entire organization and lead to improved competitiveness.
What is Unique About Our Program?
---
Highest-Quality Education & Mentorship
Among SUNY campuses, SUNY Plattsburgh is the only campus with a supply chain management program in the undergraduate level and is accredited by AACSB — Association to Advance Collegiate Schools of Business — representing the highest standard of achievement for business schools worldwide.
Our program provides challenging curriculum and educational and career opportunities with the highest-quality faculty. Our faculty work closely with you to enhance your educational experience. With our small class sizes (average is 15–20) you are afforded the opportunity to meet your academic and career goals with one-on-one attention. From the beginning of the program, you are paired with a faculty member who will mentor you through your journey at SUNY Plattsburgh and into your career.
Networking Opportunities & Academic Connections
You have access to real-life networking opportunities through the Supply Chain Management Student Club, associated with the student chapter of the APICS, currently known as the ASCM (Association for Supply Chain Management). Through this industry association, you have access to monthly development meetings, internship and career opportunities, student case competitions, international conferences, internationally recognized an acclaimed certification material and an expanded knowledge base in supply chain management. The relationships fostered through ASCM will last a lifetime.
We have a 4+1 agreement with Clarkson University's online Master of Science in Supply Chain Management. Benefits for our GSCM major graduates with a high GPA and high GMAT score include guaranteed admission, scholarships, tuition discount and others.
What Are My Career Opportunities?
---
A degree in global supply chain management offers practical knowledge in business operations which will prepare you for a variety of career opportunities in logistics, warehousing management, transportation management, production management, purchasing, inventory control, customer relationship management, to name a few.
A major in global supply chain management will prepare you for a variety of career opportunities in:
Logistics
Warehousing management
Transportation management
Operations and productions management
Purchasing/strategic sourcing
Inventory control
Customer relationship management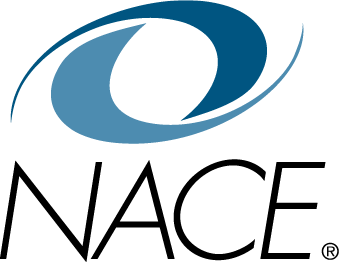 The Class of 2020 and 2021 First Destination Survey reports show that the job placement rates for our GSCM major graduates are over 90% and the career satisfaction rates are the highest among all the majors.
First Destination Survey reports represent the various outcomes of our undergraduate degree recipients as collected and reported according to the standards and protocols of the National Association for Colleges and Employers (NACE).