Jump to Footer
International Business Major
---
Why study international business? Economies of countries are becoming more and more interdependent and companies now have to deal, either voluntarily or involuntarily, with international issues. Successful businesses are aware of events, cultures and regulations outside their own. In light of this, it is crucial that managers have a global perspective and a good understanding of the information technology infrastructure needed to conduct business on an international scale.
What Will I Learn?
---
You will learn to:
Assess the causes and consequences of globalization
Appreciate the impact of political stability and instability in the world on business decisions
Examine the consequences of investment flows between countries and assess the risks associated with exchange rate fluctuations
Compare different strategies used to enter overseas markets such joint ventures, strategic alliances and multinational production
Understand the effect of cultural exports on local societies and the ethical issues involved
Learn how regional economic groupings affect the way international business organizations market their products
Appreciate the impact that international laws; such as consumer laws, international standards, restrictions on commercial practice and international trading laws; have on international business organizations
What is Unique About Our Program?
---
The international business major prepares you for the increasingly competitive and interdependent international business world. This program emphasizes strategic planning and decision-making for the international operations of domestic, foreign, and multinational corporations.
Exploring business issues from different cultural perspectives, you will learn how differences in attitudes, lifestyles, and social values within and between countries impact organizations. This understanding of cultural influence on the perception of ethics and social responsibility will help you as a manager effectively deal with ethical dilemmas.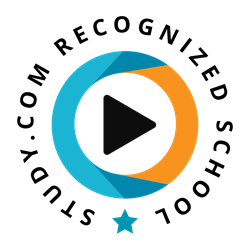 What Are My Career Opportunities?
---
Demand for international business education is higher than ever and is expected to increase over the next few years. As a specialist who understands the diversity of international business and armed with a strong business background, you will be a valuable employee for any organization. Any business that consults or ships outside the United States is dealing in international business, and so are their employees. The following is a sample of organizations which hire international business graduates:
International banks
International consulting firms
International advertising agencies
Multinational corporations
Air passenger & cargo companies
Government agencies
U.S. states' international trade agencies
High-tech firms
Law firms
Non-profit international organizations
Shipping companies
U.S. Chambers of Commerce abroad
U.S. Embassies trade missions
United Nations
World Bank