Jump to Footer
SUNY Plattsburgh Programs Align with U.S. News, World Report's Best Jobs List
---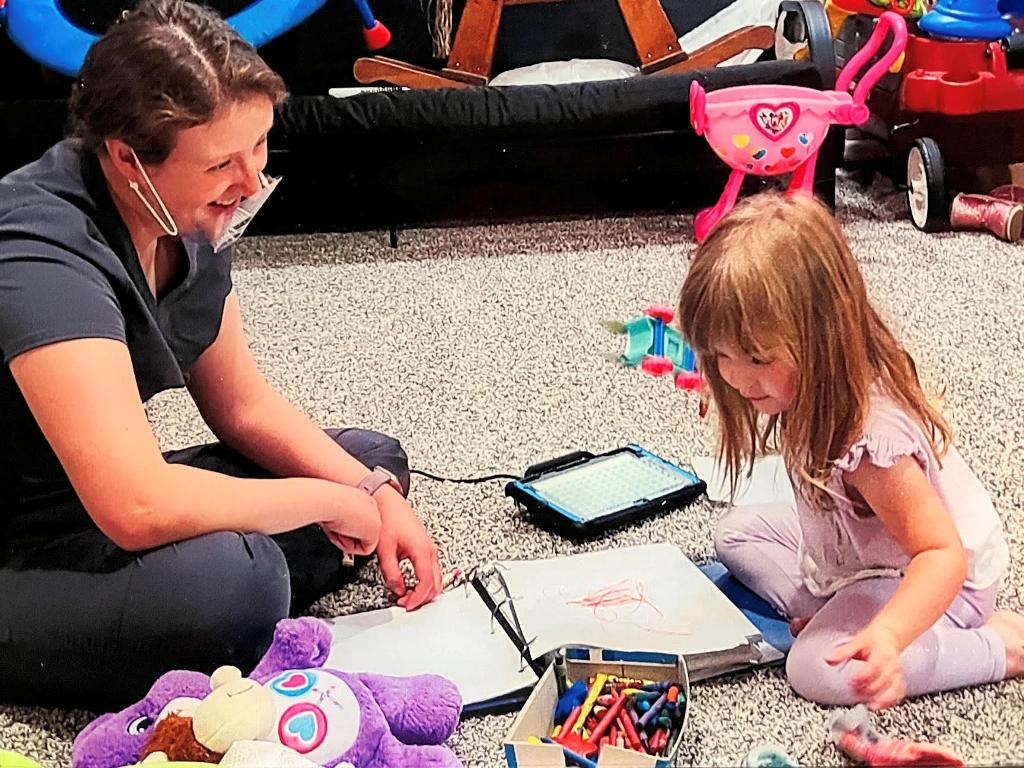 Of U.S. News and World Report's 2022 "100 Best Jobs in America," more than 75 fit a SUNY Plattsburgh program.
Each year, U.S. News rates the 100 best jobs in America based on factors like salary, work-life balance and room for advancement. From recreation and fitness worker to political scientist, students can often walk off the SUNY Plattsburgh commencement stage and into a top career field.
Kieva d'Angelo is one of them. d'Angelo, a 2014 communication sciences and disorder grad who went on to earn her master's in speech-language pathology in 2016, is a speech-pathologist in private practice in Colorado where she mainly works with children 5 or younger who are non-speech communicators.
Speech-language pathologist ranks 10th on U.S. News' list.
'Lifelong Connection'
"With the program being so personable, it was wonderful to have the same professors from my undergraduate studies for my graduate studies," she said. "The small student cohort really allows for lifelong connection with both peers and professors."
"Speech-language pathology is an excellent career choice as it offers the potential for personal growth while helping others," said Magdalena Hertel, lecturer of communication disorders and sciences at SUNY
Hands-on experience is easily accessible to students at the on-campus Speech and Hearing Center in Sibley Hall, offering students a diverse range of clinical experiences with clients across the life span, Hertel said.
Not only do students learn cutting-edge information from expert clinicians and researchers, but those same professors supervise the clinic, which provides continuity between classroom and therapy room.
Hertel remembers d'Angelo as being "very personable, approachable and friendly."
"She always had a smile on her face and was never steering away from new endeavors, projects and volunteer opportunities," Hertel said.
'Grateful'
"To this day I keep in touch with all of my professors," d'Angelo said. "To say that I am grateful for them is an understatement. Each of them were highly skilled in their specialty areas, and while they shared their expertise and knowledge with me as a student, the life lessons they have instilled in me are insurmountable."
After a variety of clinical externship experiences in graduate school, d'Angelo said she graduated fully prepared for working in the field. Choosing to enrich her skillset with a diverse set of early career experiences, she worked at a school for the deaf and blind, for home healthcare agencies, and at a STEM charter school prior to opening her private practice.
Like many other jobs on the U.S. News list, speech-language pathologists are in high demand, giving graduates like d'Angelo the opportunity to choose the settings in which they want to work.
Pathway to PA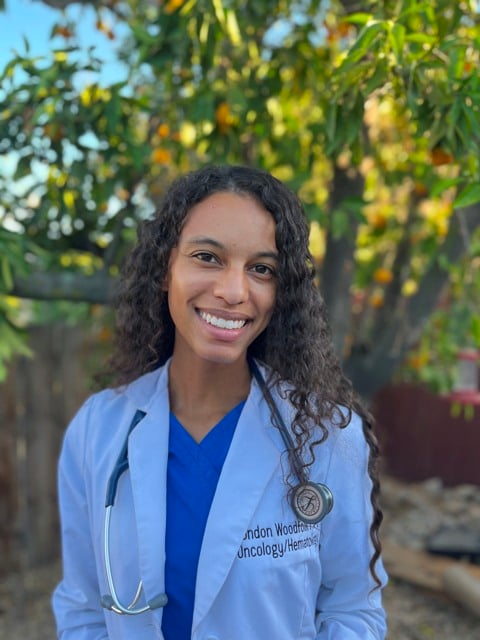 The same is true for physician assistant, the U.S. News third-ranking job,which was the right fit for alumna London Woodfolk. She graduated from SUNY Plattsburgh in 2016 with degrees in biochemistry and psychology. Woodfolk moved to Virginia to obtain a master's degree in medical science and although she had originally wanted to become a doctor, she noticed while working in an emergency room the physician assistants seemed happier than the doctors despite both positions sharing similar duties.
After earning her master's in physician assistant studies in Michigan, Woodfolk works at an urgent care in San Diego.
"The knowledge I gained at Plattsburgh was instrumental in making it through my graduate degrees," Woodfolk said. "I definitely had great professors at Plattsburgh who presented the information in a way that made sense. A lot of my (graduate school) classmates struggled because their introduction to the material was not as good."
Like other SUNY Plattsburgh students interested in careers in the health care sector, Woodfolk was advised by Dr. Donald Slish, biological professions professor and chair of the Pre-Health Professions Advisory Committee, which includes two other faculty members and a physician assistant who works at Champlain Valley Physicians Hospital in Plattsburgh.
"Dr. Don Slish is the greatest and really encouraged me on my path," Woodfolk said.
Guides Students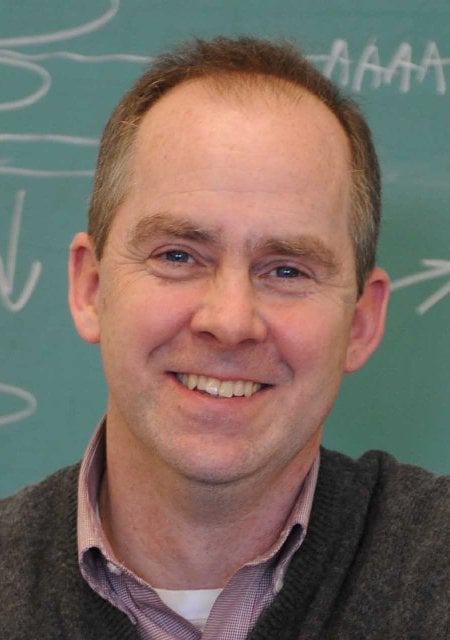 Slish guides students as they determine what health profession would suit them best and works with the two other faculty members and a local clinician on the committee to write strong letters of recommendation for graduate school applications.
"I do my best to inform them (students) of the obstacles in their way and how to overcome them," Slish said. "I also assure them that I will always be there for them, no matter how long after their graduation."
Woodfolk, whom Slish remembers as being a brilliant student with a great personality, said Slish was supportive of her and other students at times when they were overcome with stress about their futures.
"I was able to network through the organizations I was part of at Plattsburgh and was therefore able to gain really important insight into the profession. That prepared me for some things that are impossible to learn in a classroom," Woodfolk said.
Dr. Olivia Busuttil-Cashman finished at SUNY Plattsburgh in 2005 with degrees in biology and environmental science. After an initial interest in climate research or environmental policy, Busuttil-Cashman found her niche as a veterinarian, a job that ranks 23rd on the 2022 best jobs' list.
Interest in Medicine, Dogs
"I realized my interest was really in medicine and the practical application of science. This coupled with my love of dogs led me to pursue veterinary medicine."
Busuttil-Cashman operates her own relief veterinary business in the Plattsburgh area where she fills in at practices in need of a vet.
The guidance of caring faculty helped her thrive as an undergraduate and propel her toward graduate school at Ross University School of Veterinary Medicine in St. Kitts in the Caribbean, where she earned her DVM in 2009.
"All of my professors were instrumental in helping me achieve my goals," Busuttil-Cashman said. "I feel fortunate to have had teachers who were kind, supportive and willing to assist in the success of their students. I don't know if I would have found that experience anywhere else.
"My time at SUNY Plattsburgh was invaluable to me in my pursuit of veterinary medicine," Busuttil-Cashman said. "I entered veterinary school with a very strong science background and the reasoning skills necessary to perform well as a veterinarian.
Making a Difference
While Woodfolk said a career in health care is challenging, especially amidst a pandemic, she enjoys making a difference in the lives of her patients.
"I love the science of medicine, and I love diagnosing and treating all the things that come through our clinic," Woodfolk said. "Whenever we can help someone heal, or comfort someone, it is always wonderful.
"Being trusted enough for a patient to share their concerns and come to you for treatment is a privilege that I will always be honored to have," Woodfolk said.
Busuttil-Cashman has had a similar experience.
"My favorite part of my job is collaborating with owners to help them and their pets have the best life together possible."
For the full U.S. News and World Report 100 Best Jobs in America, visit https://money.usnews.com/careers/best-jobs/rankings/the-100-best-jobs.