Jump to Footer
R. Lizzie Wahab Named to Lead Enrollment, Student Success
---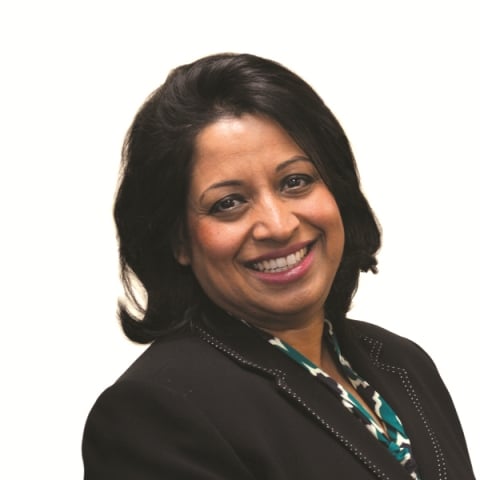 R. Lizzie Wahab, a veteran higher education leader in areas of strategic enrollment management, promoting student access and marketing new programs, has been named vice president for enrollment and student success at SUNY Plattsburgh.
Her appointment is effective July 1. She succeeds the retiring Bryan Hartman '88, who began work in student affairs at the college in 1993.
"Lizzie Wahab brings a wealth of experience to this role and will be a solid partner with colleagues across campus," said President Alexander Enyedi. "She excels at data-informed decision making and has a track record of working collaboratively on matters of academic affairs, student retention and student recruitment. We look forward to having her on campus.
Wahab is currently vice president for enrollment management at the University of Maine, with oversight of the enrollment operations of the UMaine and University of Maine at Machias campuses. She joined UMaine from The Sage Colleges of Albany and Troy, N.Y., where she served as vice president of marketing and enrollment management.
"I am delighted to join SUNY Plattsburgh and our community of colleagues, students and alums, all engaged in our vision for the university," Wahab said. "I am especially excited to meet and greet all our students, and am anticipating an engaged and super-charged fall semester."
She has worked in higher education leadership for more than 18 years. She earned a master's degree in biomedical sciences at the University of Buffalo. She is currently pursuing her doctorate in organizational leadership at Vanderbilt University. Prior to transitioning to academic administration, Wahab worked as a research scientist at Bristol-Myers Squibb Research Institute.
Her higher ed experience includes leadership roles at the University of New Haven, Immaculata University, Rosemont College, William Peace University and Wesleyan College.
In her prior leadership roles, she has developed and implemented cohesive brand strategies and integrated communications campaigns using assessment tools for benchmarking and measurable impact to enhance national reputation. She has also developed and implemented centralized data solutions to track student persistence and attainment, as well as collaborated with academic units to develop online and international certification to ensure program sustainability and growth.
The Division of Enrollment and Student Success was created in 2019 to combine student recruitment, retention and student life areas. It includes offices of Admissions, Accessibility Services, Campus Housing and Community Living, Career Development, Educational Opportunity Program, Global Education, Intercollegiate Athletics and Recreation, Student Conduct, Student Health and Counseling, Student Involvement, Student Support Services, University Police and Upward Bound.