Jump to Footer
Brother with Special Needs Serves as Guiding Light for Special Education Major
---
Special education major Amanda Davi said she owes her SUNY Nancy L. Zimpher Scholarship for Teacher Education to her younger brother, James.
"When I think about it, he's the reason I got it (the scholarship) because he's the reason I went into education," Davi said. "I don't think people realize how many doors James opens up for me."
James was born with a disability and has complex support needs, Davi said. She said her special connection with him has existed since childhood.
Davi will graduate from the childhood/special education combined bachelor's and master's program in May 2023.
It wasn't until she accepted the SUNY Association of Council Members & College Trustees scholarship award at an October ceremony in Verona, N.Y., that Davi realized she had beat out every other applicant in the state, not just on her own SUNY campus.
"I was a little dumbfounded. I couldn't believe that I was chosen," Davi said.
'Exceedingly Deserving' of the Scholarship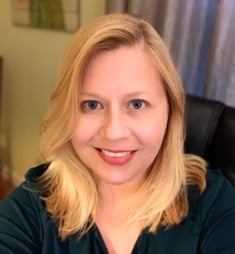 Dr. Michelle Bonati, assistant professor of teacher education, has served as Davi's academic adviser since her first year of college.
"She is exceedingly deserving of this prestigious award," Bonati said. "I've seen how she has broadened her understanding of disability from her family's experience to one as an educator and an advocate."
In Davi's work as an education major, she realized the dedication it takes to be a special education teacher.
"There is so much more than just redirecting a behavior," she said. "We have to collect the data, prove why it is happening, use research to (determine how to) correct the behaviors, (and find) interventions that are going to work academically for the student."
'Professionalism and Passion'
Throughout her college career, Davi selected extracurricular activities that supported her interest in education.
Faculty invited her to join the Teacher Education Student Research Group, where she investigated girls in STEM and students who have siblings with disabilities.
Davi presented her research at the New York State Council for Exceptional Children conference in Albany in 2022 and the SUNY Plattsburgh School of Education, Health and Human Services Virtual Student Research Conference in 2020.
"During the conference presentations, Amanda demonstrated her professionalism and passion for continuous learning through the examination and sharing of research," said Dr. Alison Puliatte, associate professor and chair of the undergraduate teacher education program. "Her involvement in educational research is an amazing accomplishment for a teacher education student."
Davi honed her teaching skills as an English tutor for students in the Educational Opportunity Program. Later, she spearheaded the EOP Academic Recovery Program, where she mentored students who were on academic probation, working with them to create a plan to get their academics back on track. She also taught workshops on topics like time management.
When classes aren't in session, Davi works as a teacher's assistant at her brother's school, the Brookville Center for Children's Services on Long Island near her hometown of Franklin Square. Davi said she hopes to find a full-time teaching position there after she graduates in May 2023.
"Everything is somehow always relating back to him," she said. "I don't know if he would ever realize that. I know for myself he's made me a better person, and he's just everything."
— By Senior Communications Specialist Felicia Krieg