Jump to Footer
Art Department
---
Studio art and art history are disciplines that exist alongside many others as part of a liberal arts college. Our area has its own traditions and history, its own processes, skills and vocabulary. We've carefully designed our programs to give you a solid foundation, breadth of experience and depth of involvement. This program will help you achieve your potential, whether you become an artist or an art historian.
Turn Your Skill & Knowledge of Art into a Career
---
If you have a desire to make and study art, and you want to explore that desire, our program has the faculty — and the facility — to give you the skills and assurance to pursue art as a career and to discover what it means to be an artist.
To achieve our goal, we have created a broad and exciting curriculum and encourage the highest standards. We take seriously our responsibility for helping you identify your goals and for creating a supportive environment in which you can achieve them. We strive to nurture, nourish and encourage your personal expression and vision, not just teach you a certain way of working.
Our faculty members, staff and current students would be happy to speak with you and we hope you will feel free to reach out to us with questions or just to have a conversation.
Our Experienced Faculty Will Help You Grow
---
We are artists and art historians actively involved in our own creative practice, exhibitions and publications; we are equally fulfilled by helping you mature in your work, grow in self-confidence and move on to lead fulfilling lives. Our hope for you is that your years here will be a time of discovery, hard work and tremendous personal growth.
Student Spotlight
---
Ireland: Dingle Summer Art
For over twenty years SUNY Cortland has offered a summer semester undergraduate study abroad program in Dingle, Ireland. The Dingle peninsula, located on the southwest coast of County Kerry, is world famous for its magnificent scenery: mountains cascading into the ocean, lush green farmland and charming fishing villages.
The town of Dingle is colorful and lovely, with sandy beaches, seafood restaurants, art galleries, craft shops, summer theater and pubs filled with fantastic musical performances. Students can study landscape painting, drawing, photography and printmaking. Special lectures and exhibits by Irish guest artists take place throughout the program. Students immerse themselves in the culture of Ireland through selected readings, attendance at social events and lectures by visiting artists.
Over the years, many art students from SUNY Plattsburgh have taken advantage of this program. This summer four of our majors, Noah Bonesteel, Kilian Croghan, Roscoe Duquette, and Juliette Given, spent four weeks in Dingle. They all loved the program and the experience of painting en plein air, which refers to drawing and painting outside in the landscape.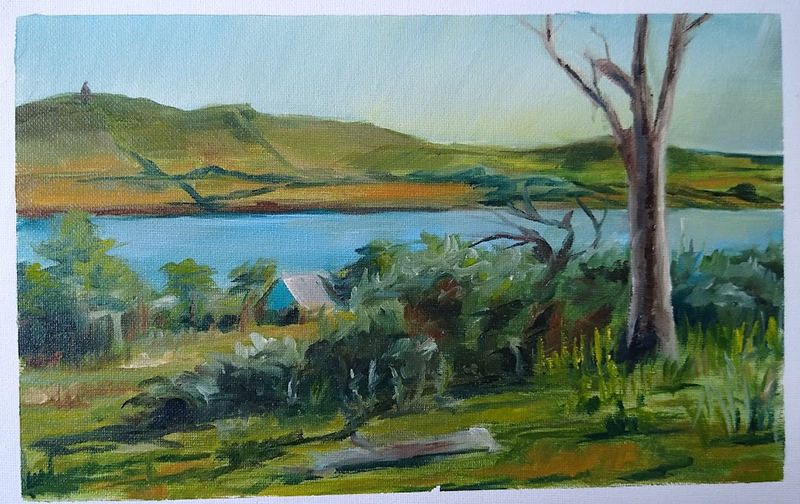 Noah Bonesteel, a senior B.F.A. major who concentrates in painting and drawing, said that Dingle was "an amazing experience all around. Doing art, especially plein air painting is such a great way to really get to know a place. Dingle was a really cool town with great people and an amazing and inspiring landscape. Having the chance to spend a month there making art will be an experience that lasts with me forever."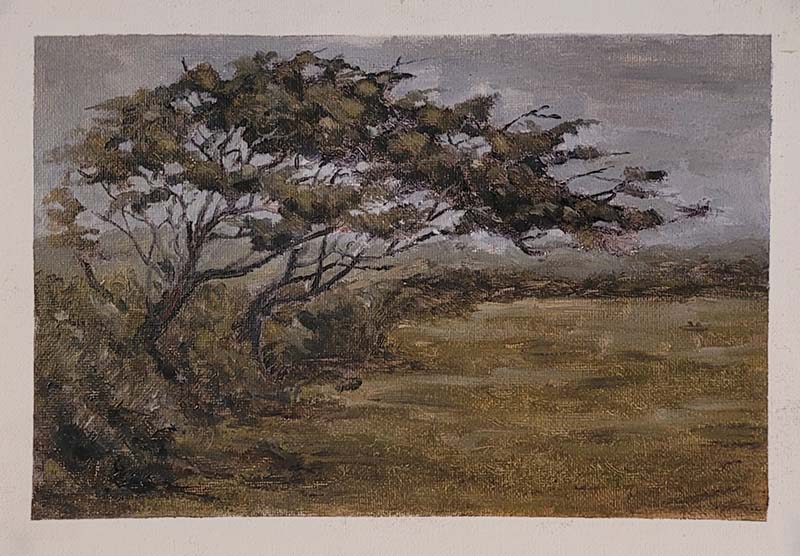 Kilian Croghan, a May 2023 B.F.A. graduate who concentrated in painting and drawing, shared that the "…program was incredible. For four weeks, we were immersed in nature and local culture, made friends in the community, explored at our own pace, and most importantly, made as much art as possible. I learned so much and came away with not only a whole new portfolio of work, but a new way to work. I recommend all art students apply for this program. My word of advice would be to spend as little time as possible in your house/hotel. Paint every day, even when it isn't assigned. The more you put in, the more you will get out of it!"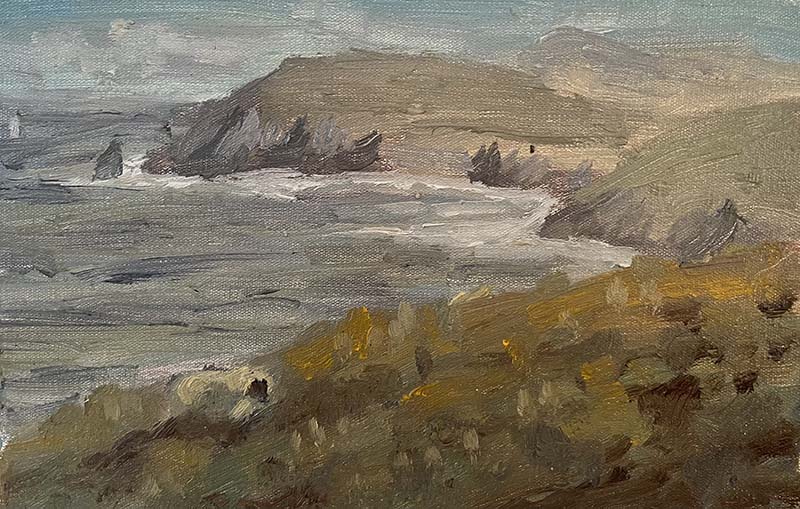 Roscoe Duquette, a May 2023 graduate with a B.A. in art, who concentrated in painting and drawing, felt the "…experience of the Dingle summer program has been invaluable to me in many ways. Artistically, I feel my landscapes have improved and I found a lot of joy in regularly immersing myself in the plein air experience with like-minded people. Speaking of which, I've made new friendships and challenged myself to be more social during this trip which has been great for me. Finally, Dingle is a gorgeous place and I enjoyed exploring and soaking in the atmosphere and culture."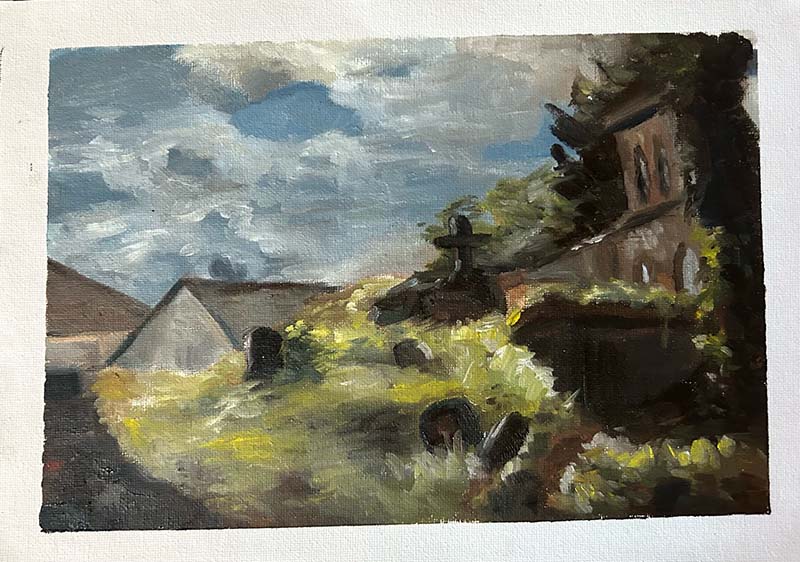 Juliette Given, a senior B.A. art major who concentrates in painting and drawing, shared that she "…had the most amazing experience studying abroad in Dingle! It was such a great way to get out of a studio setting and challenge myself with plein air painting. The trip really pushed me to meet new friends, make connections, sell art, learn new techniques, feel a sense of independence while traveling, etc... but I had the best time there. I would totally recommend this program to any aspiring artists, I feel as though in one way or another, you will grow as an individual and learn something new!"