Jump to Footer
SUNY Plattsburgh Senior, Faculty Member on Semester at Sea Voyage
---
It may have taken her two years to accomplish, but senior broadcast journalism major Charlyn "Charlie" Garcia is going to fulfill her dream of studying abroad, but not in the traditional, terra firma sense.
Garcia, a native of Little Italy in the Bronx, set sail out of Naples, Italy, Jan. 5 aboard the MV World Odyssey, a floating university that's part of the Semester at Sea, a program out of Colorado State University.
Throughout the semester, students attend class, recreate, study, dine, join clubs, and do all the things they might do at a conventional college or university, all while navigating the waters of the Atlantic and, at times, the Mediterranean.
"Semester at Sea allows students to travel on a ship, visit 13 different countries all the while taking courses while sailing," Garcia said. "Every 10 days or so, we'll drop anchor in a different country. This allows us to see the world and gain global knowledge while taking courses toward our major."
According to Brooke Layhee, coordinator of study away and National Student Exchange in the SUNY Plattsburgh Global Education Office, Garcia will join four other SUNY students, along with about 600 others from colleges and universities around the country and around the world.
Dean of Students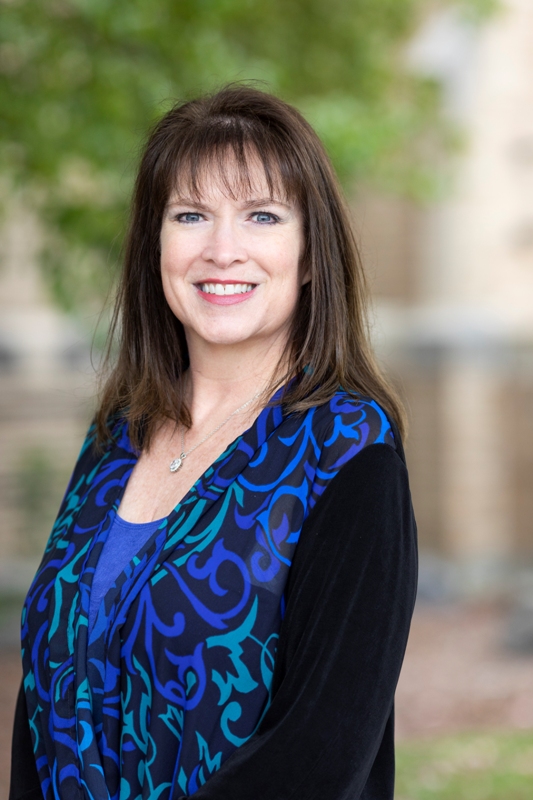 Joining them all as dean of students on the voyage is Dr. Julia Davis, associate professor, chair of counselor education and coordinator of the student affairs higher education program in the School of Education, Health and Human Services.
Davis is no stranger to Semester at Sea. She sailed with the school the first time as a resident director in the fall of 1996 while a doctoral student at the University of Northern Colorado. "I did another as the dean of students in the fall of 2002."
She's done many voyages ever since — summer and winter enrichment voyages, short-term sessions, semesters. It gives her the gravitas to say that Garcia "is going to be a great representative of SUNY Plattsburgh, for so many reasons."
'Very Purposeful'
"I have a basic, gut feeling," she said. "I've been doing this for so long, I can pick them out of a crowd. (Garcia) was very purposeful in her plan; she wanted a study-abroad experience and then COVID happened. When she found out about Semester at Sea, she did everything she could to take part in this. She's ready to experience the unique type of program that is Semester at Sea."
"I saw it online and thought, 'This is incredible. I have to do this,'" Garcia said. While she first found out about it as the world was about to shut down in spring 2020, she then set her sights on spring 2021, to no avail.
"They cancelled that one as well," she said. "So I thought I'd apply for the spring 2022 voyage." Even with the omicron variant, Garcia said she feels safe, having been double vaxed. Plus, "they're taking a lot of precautions," she said.
Student Safety No. 1
"These folks are pros," Davis said. "Keeping the students safe is their No. 1 priority, on ship and in country. We're sailing with two doctors versus one this semester; we're doing our own COVID testing on ship. They really are very conscious of keeping them safe."
Layhee said that Garcia has been preparing for this for a long time.
"She is a first-generation student affiliated with the Educational Opportunity Program and working three on-campus jobs to support this experience," Layhee said. "She received more than $19,000 in funding from Semester at Sea and $3,500 in scholarships from our office, along with some external funding as well.
"It has been a very long wait for programs to re-open, and Charlie has been so patient and understanding throughout the process," she said.
"This will be the first time I haven't had a job since my first year in college," Garcia said. "It's going to be weird to adjust to that. But it will be nice to be able to just focus on my education."
First to Set Sail
Garcia is the first SUNY Plattsburgh student to set sail with Semester at Sea since the Global Education Office finalized its partnership with the operation during 2020, securing scholarships for every SUNY student who participates "thanks to Julia's connections," Layhee said.
For her part, Davis, as dean of students, oversees all aspects of student life on the voyage.
"I oversee all the student conduct issues, and do a lot of programming," she said. "We have everything from clubs and organizations, recreation and sports, wellness programs, spirituality, career advising, diversity, equity and inclusion programming. It's all the normal student affairs stuff that falls under the dean of students."
The MV World Odyssey, as Davis describes, is a small cruise ship with a capacity of about 800.
"There are two dining halls, a huge student union where all the big programs happen, a theater for movies, plays and concerts, a library, a learning center, an outdoor deck, a gym, and a sports deck — all the facilities of a normal campus," she said.
One of the challenges while at sea, however, is lack of internet access.
A Lot of Bandwith
"It's less than what we all remember back in the days of dial-up," she said. "Students aren't going to be able to search the internet for classwork. We have intra-net on ship, but reaching the outside world takes a lot of bandwidth."
This means zero streaming, texting and more.
"This is where the skills of people my age come in handy; we know how to handle this," Davis said. "There is a certain amount of anxiety produced by having to be unplugged; you have to get used to it. But after about 72 hours you get the hang of it. Students are very adaptable. They have to be. They don't have a choice."
Davis said they can jump online when the ship docks in one of the 13 countries they'll be visiting; at that time, their time is their own.
"Each class does have one assigned field trip, which is great. Semester at Sea has wealthy students, but it also has some on full scholarship. These were built in as an equity issue; every student gets a certain number of field trips they can participate in that are tied to class. All will get at least four field trips, one for each class they take," she said.
And it's a great way to meet other students, Davis said.
"If they're on an all-day field trip with their classmates, seeing all these sites, it's all about creating community, another great way to get to know people really well," she said.
Hopes to Network Abroad
Garcia hopes to parlay her experience into a possible career as a broadcast journalist. She plans to do as much networking as possible on the ship and off.
"I've always wanted to be an anchor for 'Good Morning, America,'" she said. "I'd love to be an entertainment reporter, interviewing celebrities, going to the Oscars and talk to them about the films they're in. Maybe I can do an internship abroad. It'll be nice to network outside the country."
Davis said she's often asked her grad students what their biggest regret has been in the academic career.
"They always say not taking the opportunity to study abroad," she said. "It's truly life-changing. You learn so much, not only about the world but about yourself. There is so much growth that happens, it's astronomical. You see the world in a different way; you see the great privilege you have as a citizen of the United States."
For more information on this program and other study abroad opportunities at SUNY Plattsburgh, visit https://www.plattsburgh.edu/academics/study-abroad-exchanges/index.html.