Jump to Footer
Summer Orientation Prepares First-Year Students for Upcoming Fall Semester
---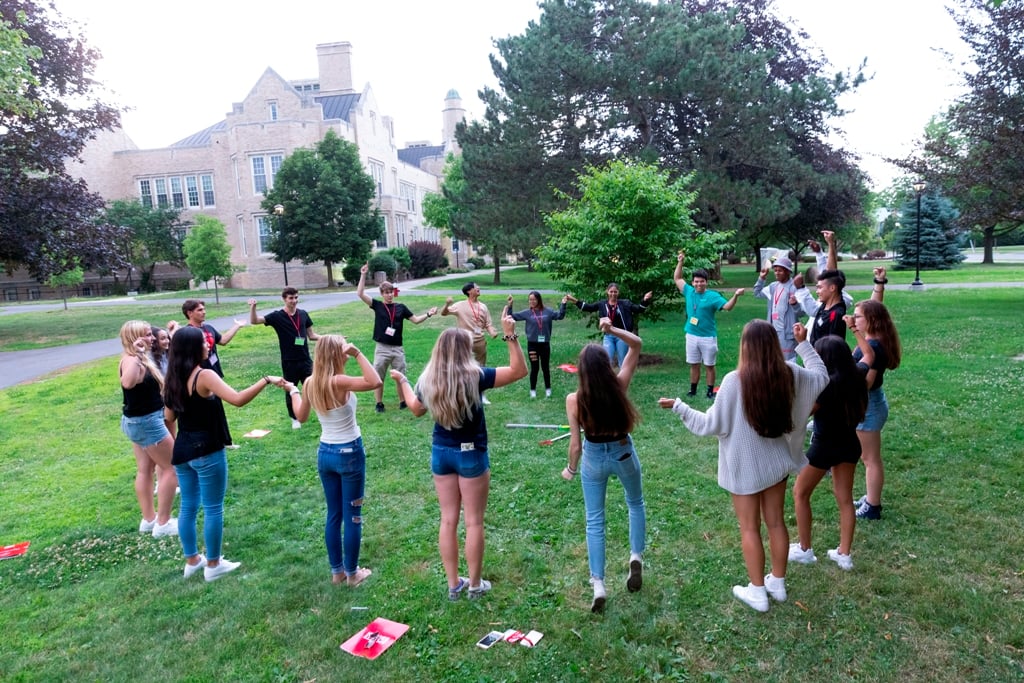 SUNY Plattsburgh brings back in-person summer orientation for first year and transfer students, the first face-to-face program since July 2019.
"Orientation is the beginning of our students' Cardinal experience," said Steve Matthews, dean of students. "Information is shared with students and families that will help them achieve success when they return to campus in the fall."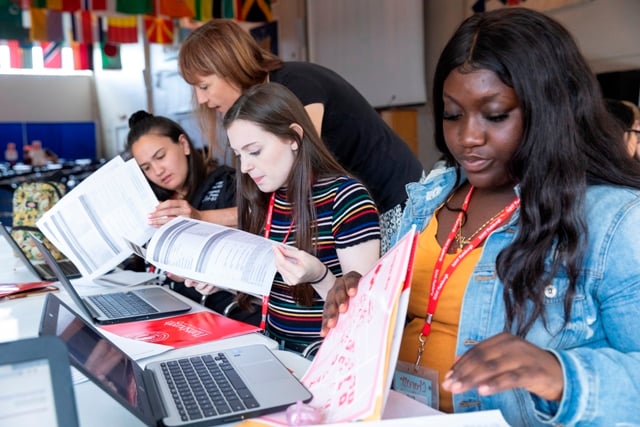 During orientation, students have the chance to meet with their academic departments to discuss their majors and the upcoming semester. First-year schedules typically include courses or prerequisites for majors plus Cardinal core curriculum requirements like English, math and the College Foundation Seminar.
First-year students have the chance to stay overnight on campus during orientation or opt for a one-day experience. Overnight students meet with floormates and their orientation leaders, eat dinner in the dining hall and participate in field games in and around Memorial Hall.
On the second day, students meet the college president and other administrators to welcome them to campus, hear about ways to get involved on campus and hear from academic advising representatives about preparing for the fall semester.
Day-trippers participate in the second-day events alongside their overnight classmates.
These sessions give students the chance to not just hear from faculty, staff and administrators but also to begin developing relations relationships with each other, Matthews said.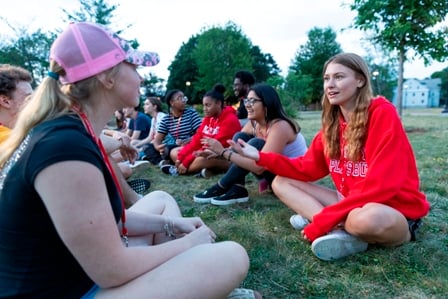 "We explore the hopes and fears students have and how to help work through those. We work with family members to provide them with information that they will use to support their students throughout the experience," he said.
Students return to campus for the start of the fall semester in a staggered move-in schedule. Residence halls open for first-year students whose last names begin A-M from 9 a.m. to 4 p.m. Thursday, Aug. 25; last names beginning N-Z move in the following day, Friday, Aug. 26, from 9 a.m. to 4 p.m.
Returning students follow a similar procedure, with last names beginning A-M moving in Saturday, Aug. 27 and last names beginning N-Z moving in Sunday, Aug. 28. The first day of classes is Monday, Aug. 29.
For more information on first-year orientation, email [email protected] or call 518-564-3282 or visit https://www.plattsburgh.edu/plattslife/first-year-student-programs/orientation.html.
International students — those studying in the United States on non-immigrant visas such as the F-1 — who have additional questions can email [email protected] or call 518-564-3287 or visit https://www.plattsburgh.edu/admissions/international/accepted-students/index.html.
Educational Opportunity Program first-year students attend the EOP Summer Institute through Aug. 5. For additional information on EOP, email [email protected] or call the EOP office at 518-564-2263 or visit https://www.plattsburgh.edu/plattslife/student-support/educational-opportunity-program/accepted-students.html.