Jump to Footer
Summer Orientation Gives Incoming Students Overview of Campus, Academic Life
---
More than 1,000 incoming first-year and transfer SUNY Plattsburgh students logged in to summer orientation over two days in June to prepare for the fall semester and see what college — and Plattsburgh — has to offer.
The remote sessions, held as a precaution while remaining pandemic restrictions begin to be lifted, gave students the chance to meet with orientation staff and college personnel, ask questions, register for courses and more.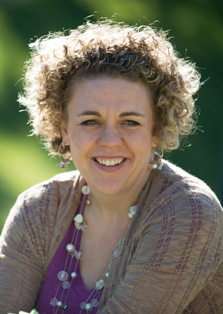 "Students and family members had the opportunity to attend one of two days of programs addressing student services, meal plans, financial aid and campus housing," said Allison Swick-Duttine, director of fraternity/sorority life and orientation director. "They heard from administrators and then had the opportunity to ask questions."
Orientation Leaders Answer Remaining Questions
Students will have the opportunity to get answers to any remaining questions through their meetings with orientation leaders throughout the summer, Swick-Duttine said.
A special orientation session, "Preparing for Success Inside and Outside the Classroom," will be held Wednesday, July 28, where students can hear tips and advice from faculty and students.
"We will also have one final virtual session Aug. 10 for those unable to attend our June programs," Swick-Duttine said. She said that anyone not able to attend any of the live remote sessions may view the recordings on the orientation website here.
"The orientation experience will continue over Opening Weekend when students return to campus where they will participate in programming on sexual violence and diversity, equity and inclusion and have opportunities to interact with the faculty and their academic departments," she said.
Opening Weekend begins with move-in day for new students Thursday, Aug. 26 and Friday, Aug. 27. Returning students will move in Aug. 28-29. All students will receive move-in times later this summer. For more information on Opening Weekend, visit the Opening Week website here.
Orientation a Success
"We had more than 1,000 participants in our virtual sessions this week, so we consider our orientation kick-off a success," Swick-Duttine said. "More than 90 percent of students who have responded so far to our evaluation said they were satisfied or highly satisfied with the presentations."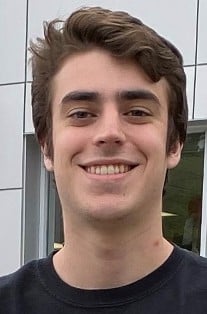 Orientation leader Ryan Tacey, a senior psychology major from Barre, Vt., was initially skeptical about remote orientation.
"However, I can confidently say that so far it feels like the experience has been very beneficial for the incoming students and also a very enjoyable experience for our orientation leader team," he said.
"I think we could all agree we would rather get to meet all of the incoming students in person in Plattsburgh, I definitely think that remote orientation has done a good job of helping get the incoming students feel more comfortable with college life," Tacey said.
Tacey said one of his talking points focused on how students can get involved on campus.
"Incoming students really did seem to be eager to get involved on campus, especially after hearing about how Plattsburgh has something to offer for everyone and their different interests," he said.
Swick-Duttine said new student orientation and education sessions are only part of the bigger picture.
"Advisement and registration is going on concurrently as part of this process and is managed by academic advising," she said. "In addition, orientation leaders are having three virtual group sessions with the students in their group and and will connect with them throughout the summer on an individual basis."
For more information, email [email protected] or call 518-564-3282. International students studying in the United States on a non-immigrant visa who have additional questions, email [email protected] for assistance. Educational Opportunity Program students with additional questions can email [email protected] or call the EOP office at 518-564-2263.