Jump to Footer
Students Present Work Made Possible Through Applied Learning Grants
---
Students who received Applied Learning Grants from the Career Development Center this year had the chance to talk about experiences during the first in-person Applied Learning Showcase since fall 2019.
Some 15 students received funding ranging from $268 to $800 from a total $10,000. Three of the students gave presentations at the April 21 showcase in the Cardinal Lounge, Angell College Center: Ella Bard, a senior expeditionary studies major; Melissa Forte, a junior TV/video production major; and Chase Wojtowecz, a senior environmental science major, who between them received nearly $2,000.
Bard's work centered on conducting a women's wilderness first-responder course; Forte had a writing and editing internship with EnVi Media, a multimedia platform with an emphasis on K-pop, K-dramas, and the Asian diaspora and cultures at large; and Wojtowecz conducted an independent research project with the Center for Earth and Environmental Science.
Other students used their funds to cover the costs of attending and presenting at conferences, to commute to and from internship sites, and cover costs associated with their work or research.
Established in the fall of 2015 and supported by SUNY Plattsburgh alumni and the SUNY Plattsburgh College Foundation, the Applied Learning Grant funds students in their pursuit of an internship or other applied learning opportunity.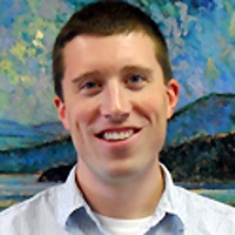 "Applied Learning Grants are competitive awards and are given out for the fall, winter, spring and summer sessions," said Morgan Pellerin, assistant director, Career Development Center, which oversees the program. "It is competitive, but it's a great opportunity for students to help with their work and not worry about some of the associated expenses."
Pellerin said the applicant pool took a hit during the pandemic even though the center kept the grant active.
"2019 was a banner year; the applicant pool was big. This year, we had 15 students apply for fall, winter and spring funding. We'll use the remainder of the $10,000 for summer applicants," he said.
This kind of program is unique in SUNY, Pellerin said.
"We're one of the only schools that offers a program like this. It's open to anyone from any major on campus. Other schools have similar programs but they're only open to particular majors," he said. The showcase "is a very uplifting event and demonstrates how the grant program can help out students in their career pursuits."
For more information on the Applied Learning Grant or the Career Development Center, call 518-564-2071, email [email protected], or visit https://www.plattsburgh.edu/plattslife/careers/index.html.