Jump to Footer
Remote Orientation Gives Freshmen Chance to Connect
---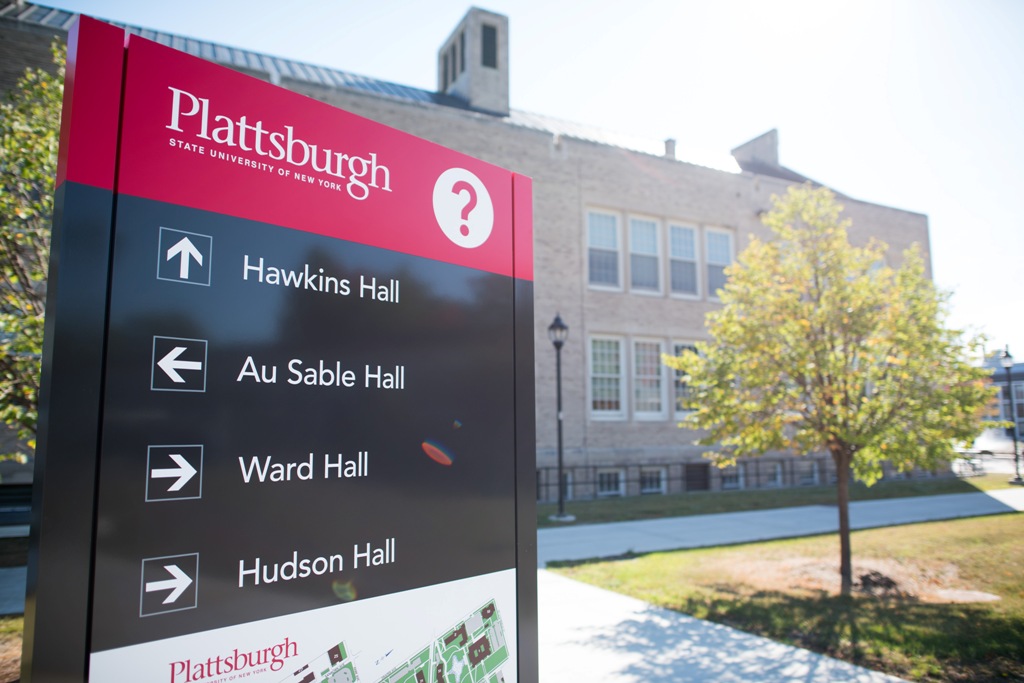 SUNY Plattsburgh's incoming freshmen and their families will see what awaits them, from academics to residence life, during summer orientation online.
While the process has changed, the Class of 2024 will have a wide assortment of events to tap into, according to Allison Swick-Duttine, director of fraternity and sorority life and orientation coordinator.
"We have moved the entire summer orientation experience online, including academic advisement and course registration, and educational sessions for students and families," Swick-Duttine said.
Students will take placement exams, meet with academic advising and be assigned an orientation leader who will help students throughout the summer. They will also have the opportunity to take a virtual tour of campus. Sessions are scheduled for July 11, 16 and 21.
"We have narrowed the educational offerings down, allowing students and their families to participate on three different dates," she said. These sessions include a student services panel with information on health, safety and other resources, a description of what College Auxiliary Services offers, such as textbooks, dining and Cardinal Cash, financial aid sessions for both domestic and international students and more.
"We'll have sessions on COVID-19 prevention and response, and information on campus housing and community living as well," Swick-Duttine said. Sessions will be interactive on Zoom, allowing for questions and answers in real time.
For the first time, Educational Opportunity Program and international students will be involved in the virtual freshman orientation. Both those groups will also have their own remote orientation sessions.
Jackie Vogl, associate vice president and director of the Global Education Office, said the international students will be connected with GEO "ambassadors" — orientation leaders — "who are creating community with them on WhatsApp," she said.
"In addition, we have an online orientation preparation course on (the learning platform) Moodle that the ambassadors and students will do together over the summer," she said.
For freshman orientation, in addition to the three orientation sessions being offered, Swick-Duttine said freshmen will also be participating in Zoom meetings monthly with their orientation leaders.
"Those meetings will focus on preparing for orientation, exploring their hopes and fears and getting involved on campus," she said. "They will also participate in video-based dialogues with their peers every two weeks, discussing a pre-determined question such as 'What made you choose SUNY Plattsburgh? What is your major, and why did you choose it? What are you most looking forward to about college?' and so on."
Swick-Duttine said these conversations "are intended to help students feel more connected to one another and perhaps meet a new friend, to feel more comfortable about coming to college in the fall in the absence of an in-person orientation experience."
For more information on freshman orientation, to see the program for each of the three sessions or for registration, visit https://www.plattsburgh.edu/plattslife/first-year-student-programs/orientation/index.html or email [email protected].