Jump to Footer
In-Person and Virtual SUNY Plattsburgh Admissions Events Gear up For Spring 2022
---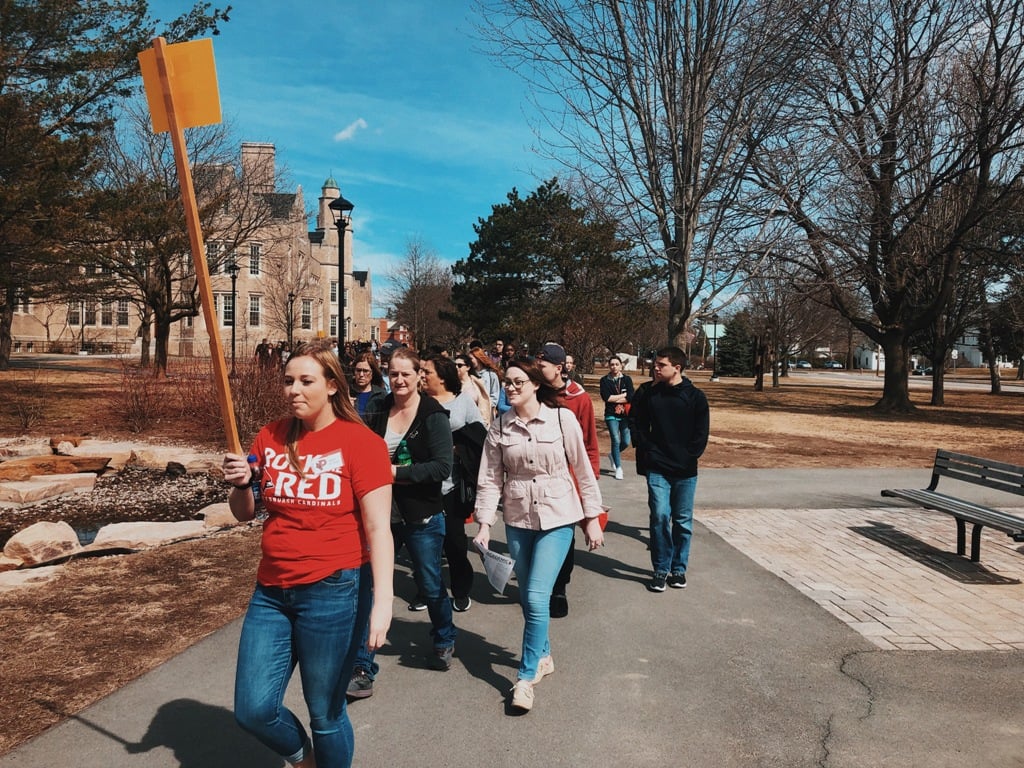 As the spring 2022 semester begins, the SUNY Plattsburgh Office of Admissions is gearing up for another season of events, both virtual and face to face, that will connect prospective students with all the college has to offer.
Spring Open House this year will be held Saturday, March 26 and Saturday, April 9 beginning with a presentation by a student panel highlighting academics, campus life, the admissions process and next steps.
The panel presentation is followed by academic breakout sessions where prospective students can meet with department faculty to learn more about majors and other learning opportunities available. Sessions include:
Art
Biology and chemistry
Childhood education
Communication sciences and disorders
Communication studies
Criminal justice
Earth and environmental science
English
History
Journalism and public relations
Music
Nursing
Nutrition and fitness wellness
Physics, computer science and information technology
Psychology
School of Business and Economics
Social Work
Students are taken on campus tours between 11 a.m. and 2 p.m. and also have the opportunity to visit the Student Success and Academic Fair, and financial aid and admissions appointments as well.
Virtual admissions presentations on academics, student life, housing, safety, the local region and more are also on tap for undergrad and graduate students beginning Wednesday, Feb. 2 and running through the end of April. All virtual presentations begin at 6 p.m. with the exception of virtual transfer presentations being held at 3 p.m. Feb. 4, March 4 and 25.
Students who are enrolled at SUNY Adirondack, Hudson Valley, Clinton, and North Country community colleges can take advantage of in-person Instant Decision Days where students looking to transfer to Plattsburgh schedule a 30-minute appointment with a transfer advisor and receive an admissions decision on the spot.
Students can ask questions about transferring credits, credit evaluations, time to degree completion, the admissions and enrollment process and more. In-person Instant Decision Days for those community colleges as well as the host of virtual Instant Decision Days and other transfer events can be found here: https://www.plattsburgh.edu/admissions/visit/transfer-events/index.html.
College fairs, accepted student receptions and more as well as registration for all spring admissions events can be found here: https://www.plattsburgh.edu/admissions/visit/.
For more information on admissions at SUNY Plattsburgh, call 518-564-2040 or email [email protected].