Jump to Footer
SUNY Plattsburgh History Faculty Go on a Book Binge and Publish New Books
---
From sea exploration and housework to immigration and revolt, SUNY Plattsburgh's history department is publishing prolifically.
Since 2008, the department has released eight books. Nine if you count "Manly Meals and Mom's Home Cooking" by Dr. Jessamyn Neuhaus, which just came out in paperback form.
Dr. Wendy Gordon, associate professor and department chair, said part of the reason for the productivity is departmental culture.
"As a department, we put an emphasis on being teacher-scholars," Gordon said. "There is a connection between what we teach and what we're researching. We are supposed to be creating knowledge as much as conveying knowledge."
Here's a sampling of the knowledge our history profs are creating and conveying: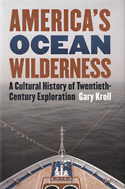 'America's Ocean Wilderness: A Cultural History of
20th Century Exploration'
Associate Professor Gary Kroll analyzes the legacies of seven marine explorers — Jacques Cousteau, Thor Heyerdahl, Roy Chapman Andrews, Robert Cushman Murphy, Eugenie Clark, Rachel Carson and William Beebe. He shows how their work has often straddled professional science and pop culture, changing how Americans relate to the seas.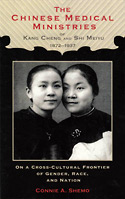 'The Chinese Medical Ministries'
Associate Professor Connie Shemo offers up the first full-length study of the medical ministries of Kang Cheng and Shi Meiyu, once known in English-speaking countries as Drs. Ida Kahn and Mary Stone. After graduating from medical school at the University of Michigan in 1896, the two ran dispensaries, hospitals and nursing schools in China from the 1890s to the 1930s, becoming famous in both China and the United States. The book offers readers a chance to discover this largely forgotten duo and, in doing so, learn more about the history of U.S.-China relations.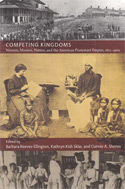 'Competing Kingdoms'
Shemo both edited and contributed to this anthology of works that examine the impact of women missionaries in shaping a transnational Protestant empire between the 19th and the mid-20th century. The book examines the activism of these women as they strove to create a new Kingdom of God based on American values and institutions. It also challenges simplistic notions about missionary cultural imperialism, examining the matter through a variety of cultural perspectives and revealing how complex American missionary attitudes were toward race, as well as how ideas of domesticity were adapted to various settings.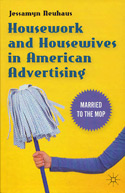 'Housework and Housewives in American Advertising'
Associate Professor Neuhaus looks at our most significant public discourse about housework: advertising. Examining ads from the late 1800s through today, she shows how marketers continued to frame housework as strictly feminine care for the family. Neuhaus finds that — even in the 1970s and 1980s — when overtly stereotypical images of housewives became unmarketable, advertisers continued to genderize housework just showing the more racially diverse and socially acceptable 'housewife moms.'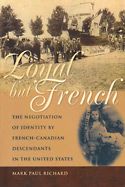 'Loyal but French'
Focusing on the small industrial city of Lewiston, Maine, Associate Professor Mark Paul Richard explores how French-Canadian immigrants negotiated their identity in the United States. He challenges the notion of "assimilation," noting that "acculturation" better describes the process.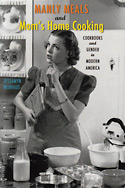 'Manly Meals and Mom's Home Cooking'
Cookbooks reflect more than just passing culinary fads. As historical artifacts, they offer a perspective on the cultures that produced them. In this volume, Neuhaus surveys American cookbooks published between the 1790s and the 1960s, and, through them, uncovers underlying cultural assumptions and anxieties — particularly about women and domesticity. She also explores the proliferation of bachelor cookbooks and the biases they display and explores the impact of World War II and rationing on homefront cuisine.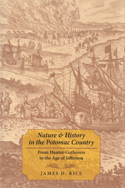 'Nature and History in the Potomac Country'
Professor James D. Rice begins his book with a mystery: With the Potomac River basin offering fertile soil and excellent fishing and hunting, why was so much of its land still uninhabited on the eve of colonization? Did the land function as a commons, a place where all were free to hunt and fish? Or was it perceived as a strange and hostile wilderness? Rice examines archaeological and anthropological research and scholarship on farming practices in the colonial period, as he traces the region's history and discusses the implications of unbridled economic development on the basin's forests, streams and wetlands.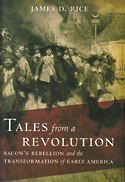 'Tales from a Revolution: Bacon's Rebellion and the Transformation of Early America'
Rice tells the story of Nathaniel Bacon and the revolt he led in 1676 against Virginia's Indian policies. Bacon's Rebellion turned into a civil war within Virginia — and a war of extermination against the colony's Indian allies — that lasted into the following winter, sending shockwaves throughout the British colonies and into England itself.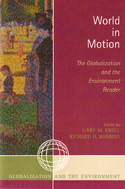 'World in Motion'
This book of essays explores the idea that modern prosperity has led to extreme environmental degradation. Editors Kroll and SUNY Distinguished Teaching Professor Richard H. Robbins present a wide variety of viewpoints on the matter, ranging from the belief that environmental and social problems can be fixed through a growing economy to the belief that growth equals environmental degradation.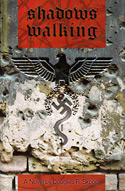 'Shadows Walking: A Novel'
The fruit of decades of research on the Holocaust, Professor Emeritus and College Historian Douglas Skopp's book delves into the mind of the fictional Johann Brenner, an idealistic physician and ardent German nationalist who becomes a member of the Nazi Party. Meanwhile Brenner's childhood friend, Phillip Stein, a Jew, has also become a doctor. The novel shows how their lives intersect and follows Brenner as he later tries to heal himself, recounting what he has done and why.