Jump to Footer
Graduate Students Receive Diversity Fellowship Awards
---
Six SUNY Plattsburgh graduate students have been selected to receive this year's Diversity Fellowship Award, a state-wide SUNY initiative that helps fund graduate program tuition for students who demonstrate a contribution to a diverse student body.
The Graduate Diversity Fellowship Program, administered here by the Office of Graduate Admissions, provides assistance to those who can show that they have overcome a disadvantage or other impediment to success in higher education.
Traditionally, the state funds up to six fellowships — three full in-state tuition awards and three partial awards. Recipients receive a credit to their college account, and any funds in excess of college charges may be used for other educational expenses, including books and supplies, room, meals, personal and transportation.
This year's SUNY Plattsburgh Diversity Fellowship recipients are:
Aneesha Baloch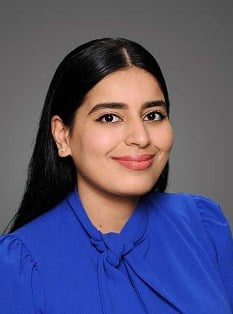 Aneesha Baloch of Halfmoon, N.Y., is a graduate student in clinical mental health counseling.
"The word 'gradeful' was not merely enough to describe how I felt (when notified of the award)," she said. "I am appreciative and honored to receive such an award. Not only did this award allow me to avoid taking out loans leading to debt, but it also brings me one step closer to my goals."
For Baloch, a Pakistani Muslim, earning her master's in mental health counseling is perhaps even more important coming "from a culture where mental health is looked down upon."
"This award will help to further my education, allowing me to not only help different clientele but especially those similar within my community along with a similar religious background," she said. "It truly is an honor once again, and I cannot wait to start my graduate studies in the upcoming fall. Not only am I looking forward to expanding my knowledge and skills, but also forming connections with both faculty and other pupils."
Jonathan Gomez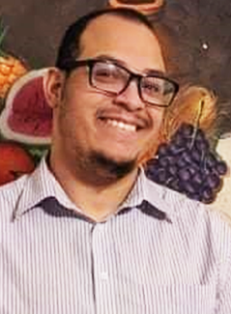 Jonathan Gomez of Morrisonville is attending SUNY Plattsburgh for his master's in adolescence education with a concentration in math.
"This scholarship means that I can continue to pursue my dreams and aspirations without worrying too much about financial struggles. Your generosity has lifted a significant burden, and I am grateful for this opportunity," Gomez said. "The opportunity you have given me is more than the financial value of this scholarship: It is a testament to the hard work and dedication that I have put into my studies. You have recognized my efforts and have validated my determination, which is invaluable to me.
"Being told as a child that I would not make it simply because of my diversity, my environment, and my parents not making it hindered me — but I did not let it stop me. I used all that hate to fuel my drive and succeed in what I am doing," he said.
Jerry Jean-Baptiste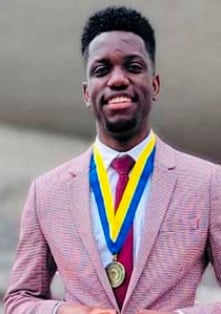 Jerry Jean-Baptist, a speech-language pathology graduate student originally from Haiti now resides in Brooklyn, having immigrated to the United States as a child following the devastating earthquake of 2010.
"It is an honor and privilege to receive the graduate diversity fellowship," he said. "As a first-generation college student, pursuing my master's degree is a big deal and means a lot to me. My younger self would be so proud of how far I've come along and everything I have accomplished.
"Receiving this fellowship is a testament to the hard work and dedication I have put into my education to get to this point, a testament to the person I inspire to become," he said. "I will be entering a field where fewer than 4 percent of the licensed professionals are Black/African-American and fewer than 4 percent are males. I hope to make a difference in this field by increasing that 4 percent.
"Speech-language pathology is a field that serves all populations from various races and ethnicities, and we need more licensed professionals to reflect the overall population we serve. I inspire to be an advocate for underrepresented individuals/communities and in the field in general," Jean-Baptist said.
Saran Kaba
Saran Kaba, a speech-language pathology graduate student from the Bronx by way of Guinea, West Africa, said the fellowship is significant in that it not only recognizes her academic achievements and potential but "also acknowledges my commitment to promoting diversity and inclusion in my field of speech-language pathology."
"As a member of an underrepresented group, this award is particularly meaningful to me, as it provides both financial support and validation of my experiences and perspectives," she said. "With this fellowship, I am excited to continue my education and contribute to the diversity of ideas and perspectives in my field. I am grateful for this opportunity and will strive to make the most of it by working hard and giving back to my community."
Malina Lawrence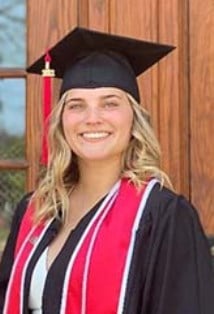 Malina Lawrence, a clinical mental health counseling master's student from Willsboro, learned at a young age to be "independent, establish a strong work ethic and strive for financial stability on my own. It is important to me to further my education and obtain my master's in clinical mental health counseling." She will be the first person in her family to earn a master's degree, "so this is both an extraordinary opportunity and gift for me."
"The diversity fellowship will help me immensely as I achieve my personal and professional goals," Lawrence said. "Personally, I struggled with both mental health and substance use throughout my life. This field often sees dual diagnosed individuals. I am thankful that I now have the opportunity to help people that may struggle with the same issues I did."
Arlene Paez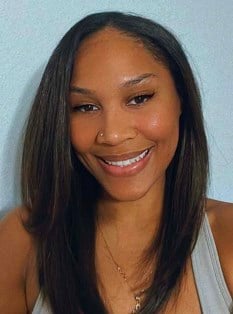 Arlene Paez of Brooklyn will earn her master's degree in clinical mental health counseling.
"Receiving the diversity fellowship has been an honor and a blessing. It has allowed me to be the first in my family to pursue a master's degree and be able to give back to my community in the capacity that I aspire," she said.
Paez said that as a first generation student, the award makes her "feel valued and supported by relieving some of the financial burden of earning a master's.
"As a young mother it is extremely important to me to be a role model and show that with faith, hard work and dedication anything is possible," she said. "My dream of becoming a clinical mental health counselor has become a reality, and I couldn't be more grateful. I am excited to bring diversity in my field and change the perspective of mental health in the Latinx community. Nothing is more rewarding to me than helping others reach their fullest potential and I will forever be grateful for this opportunity."
Fatoumata Toure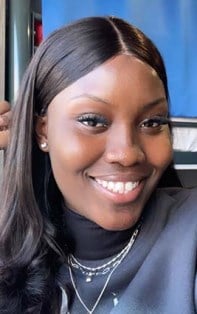 Fatoumata Toure, a clinical mental health counseling graduate student from Queens, said the diversity fellowship means the world to her.
"There aren't enough words to express how grateful I am. During the process of applying for this award, I doubted myself; but, every time I feel like I am not enough, Plattsburgh proves me wrong," she said. "I want to thank my community at Plattsburgh for believing in me even when I didn't believe in myself. Thank you, Plattsburgh for taking a chance on me and allowing me to be someone big and successful one day.
The fellowship proved that she is seen, heard and accepted, Toure said.
"Coming from an African Muslim household with two parents who have no background in education, you're never really looked at, so this means a lot to me. Plattsburgh has shown me that my skin color, my religion, or my status does not define my success. They have continuously shown me that anyone is worthy of being invested in no matter who you are," Toure said. "Completing my undergrad in psychology at Plattsburgh was an honor, and now I am even more grateful to be able to obtain my master's from Plattsburgh."
To be eligible for a SUNY Plattsburgh Graduate Diversity Fellowship, an applicant must:
Be a U.S. citizen or permanent resident
Be a newly applying full-time graduate student to a master's or certificate of advanced study degree program
Be able to contribute to the diversity of a graduate degree program or field of study
Have overcome a disadvantage or other impediment to success in higher education
Have high intellectual and professional promise
Diversity fellowship applications must be completed for fall consideration must be completed by Feb. 15. For more information, contact the graduate admissions office at 518-564-4723 or email [email protected].
— By Associate Director of Communications Gerianne Downs