Jump to Footer
Fitness and Wellness Students Walk Away with Top Prizes at Sports Medicine Conference
---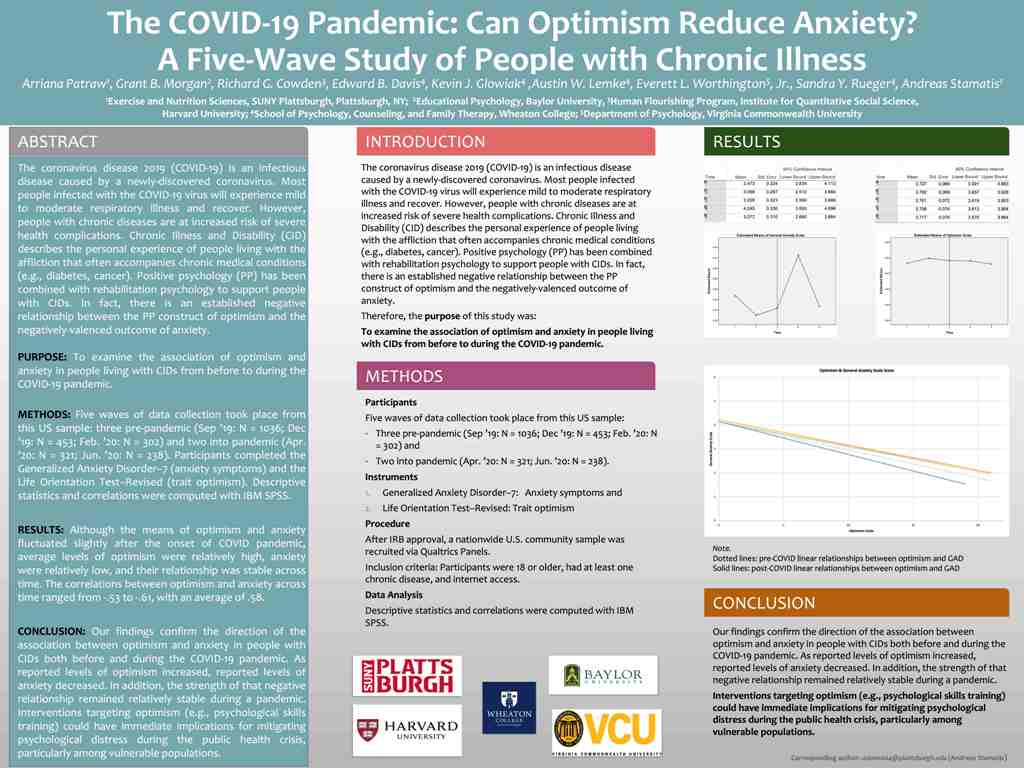 Two SUNY Plattsburgh fitness and wellness leadership majors took top honors last semester for research submitted to the Greater New York American College of Sports Medicine during its virtual annual meeting.
Arriana Patraw, a junior from Lake Clear, N.Y., and Taylor Alexander, a senior from Cadyville, N.Y., received the organization's two competitive prizes, the President's Cup and Outstanding Case Study, respectively, beating out students from schools such as Hofstra, Rutgers, Washington and Lee, and Ivy Leaguers Harvard and Columbia.
"The American College of Sports Medicine is our main professional organization," said Dr. Andreas Stamatis, associate professor and undergraduate program coordinator of the newly formed Department of Exercise and Nutrition Sciences. "Our program (at SUNY Plattsburgh) is very ACSM-oriented — it's considered the gold standard in the fitness industry."
COVID Challenges
Under normal circumstances, students would compete in person, but COVID made that impossible.
The pandemic lent itself to Patraw's winning entry in the President's Cup, "The COVID-19 Pandemic: Can Optimism Reduce Anxiety — a Five-Wave Study of People with Chronic Illness." Her prize included $1,200 and registration for the national conference, where she'll represent the New York state chapter later this year.
By her own admission, speaking in public is difficult because she suffers from anxiety; but she overcame her own challenges to present the research that delved into anxiety. Her participants were tested for anxiety and optimism pre-pandemic and during the pandemic.
"I was both shocked and thrilled upon hearing of the award. I knew the research was strong because we were able to collaborate with such amazing research institutions such as Harvard and Baylor," she said. "I was nervous to present. (But) I am so glad I took this opportunity to grow both personally and professionally. It certainly paid off."
Unique Case Study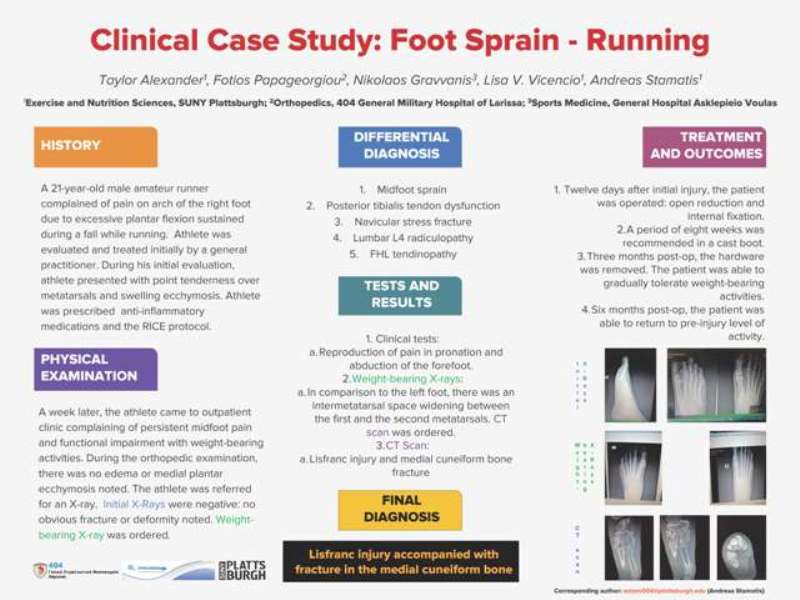 Alexander's Outstanding Case Study honors, which earned her $500, involved her observation of "a very unique injury of the foot — the Lisfranc injury," she said. "This injury causes widening between the first and second metatarsals and is commonly misdiagnosed. If left untreated, it could effect the patient for the rest of their lives. As a soon-to-be health professional, I find it very important that patients are diagnosed correctly and fast."
Both women credited Stamatis for their successes at the event, going so far as to say they wouldn't have been able to submit their research without his help. He was equally complimentary of them as well as the other students who participated from SUNY Plattsburgh — Elaine Vargas, Alexis Valentin, Cy Barkauskas and Luke Rapaport.
Record Number of Entries
"Arriana and Taylor are in the 99th (GPA) percentile of all students in our program," Stamatis said. "They are extremely bright, goal-oriented and mentally tough. We submitted a record number of research even during a pandemic. This speaks volumes for our department. We are committed to advancing and disseminating science as well as providing opportunities to our students to excel and become even more competitive toward their next steps."
To be able to participate in this kind of competitive event during a pandemic "means that they managed to find the mental capacities to eliminate all distractions, stay focused, and face adversity so well," Stamatis said. "Winning is an indication not only of the quality of research we produced under these circumstances but mainly of our quality."