Jump to Footer
Faculty, Staff Receive Chancellor's Awards for Excellence
---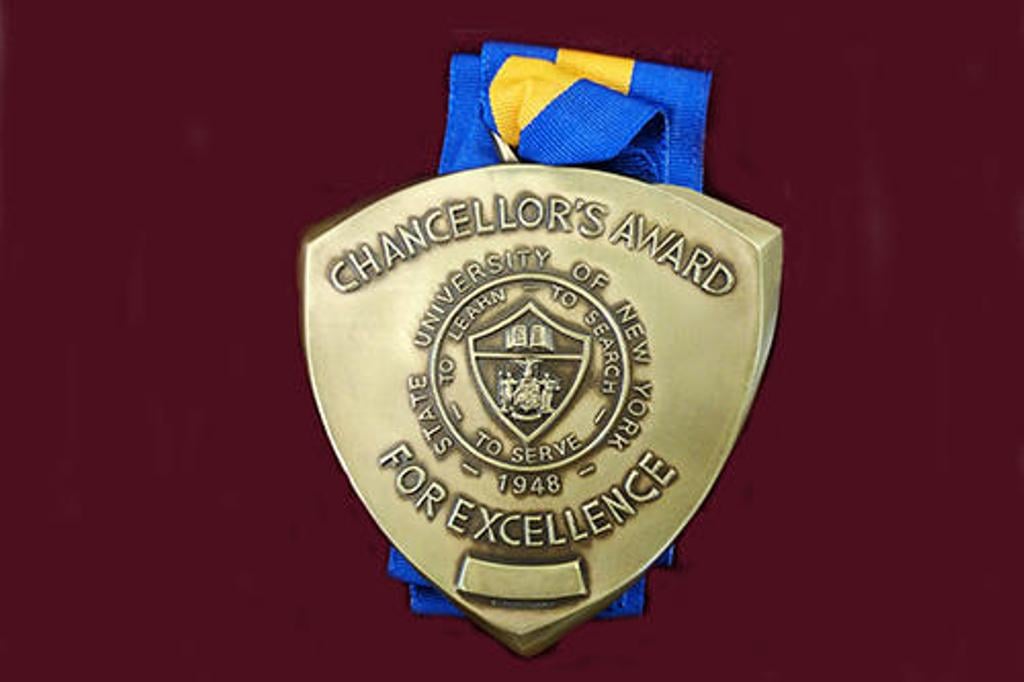 Six SUNY Plattsburgh faculty and staff members were recognized for their work and contributions to campus and community with the 2021 Chancellor's Awards for Excellence.
Recipients are role models across the 64 campuses of the State University of New York.
"Each of these recipients is deserving and worthy of this distinction," said SUNY Plattsburgh President Alexander Enyedi. "We are proud of this group. They are centered on our students and on service to others. They represent the best of this campus."
Recipients for 2021 are:
Gloria Bobbie: Adjunct teaching
Michael Caraballo and Dr. John Locke: Professional service
Wendy Gordon: Faculty service
Ann LaBier: Classified service
Kevin McCullen: Teaching
Gloria Bobbie
Gloria Bobbie has served as an adjunct faculty member in anthropology for more than 21 years, regularly teaching six to nine credit hours per semester, mostly to juniors and seniors. In addition, she has also taught in the School of Education, Health and Human Services in education.
Bobbie has a proficiency in online learning and was recognized for her willingness to serve as a resource for her colleagues in moving courses online.
She holds a fellowship with the Center of Online Teaching Excellence with Open SUNY for collaborative learning and best practices and research in online learning, among many other honors. She is a member of the American Anthropology Association, the International Society for Technology in Education and the New York State Association for Computers and Technologies in Education.
Prior to joining SUNY Plattsburgh, Bobbie served as an adjunct at Clinton Community College, Capella University, Southern New Hampshire University and Franklin University. Bobbie earned both her bachelor's and master's degrees at SUNY Plattsburgh in 1999 and 2001, respectively, and is a Ph.D. candidate at Capella University. In addition, she holds a certificate in advanced facilitator in online learning and a teaching online certificate from the University of Phoenix.
Michael Caraballo
Michael Caraballo '98 G'03, started his career on campus as a telecommunications technician in 1998. Over the next 22 years, he rose through the ranks, taking on more management responsibility, reaching his current position as director of the office of Emergency Management.
Caraballo has taken the initiative to create policies, procedures and guidelines to enhance the preparedness of the campus through a myriad of crises: weather, fire, criminal and health. Under his leadership, the college is ranked by the National Weather Service as a "storm ready" campus. In addition, he organizes educational events like the annual Fire Safety Awareness Day in the fall, complete with a mock burning of a dorm room.
Most recently, Caraballo has played a crucial role in managing all pandemic planning at the college for a safe return to campus and continues to lead this effort with a team from a variety of campus areas. He is at the forefront of emergency preparation. The college relies on his leadership to assist in a range of services needed to sustain and expand surveillance testing, isolation and quarantine programs to meet the needs of at-risk individuals in the student body and throughout campus.
With emergency preparedness being ever-changing, Caraballo maintains current training in fire drills, active-shooter drills and evacuation procedures to set the stage toward ensuring the highest level of readiness and safety.
Dr. Wendy Gordon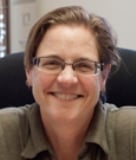 Dr. Wendy Gordon joined the SUNY Plattsburgh Department of History as a visiting assistant professor in 1998. The following year, she became an assistant professor and was promoted to associate professor in 2005. She was promoted to full professor in 2014.
She holds a strong record of teaching and scholarship, working to institute best practices on campus through her involvement over the years with first-year seminars — now called Cardinal Core General Education curriculum. Her scholarship includes "Mill girls and Strangers: Single Women's Migration in Scotland, 1850-1881," and a number of articles, book chapters and professional conferences. Her current project is the book, "The Girl who Lived in Her clothes."
Service to the department, the college, the SUNY system and beyond includes serving as chair for history and criminal justice, numerous committees such as the Plattsburgh General Education Committee and the Cardinal Star Implementation Team.
Gordon's work on the General Education Committee led to adoption of the new Cardinal Core. She was asked to coordinate the program as a result of her work. Active on Faculty Senate, she has also been an active member of the United University Professions. One of her legacies is her work on family leave, which is now included within the most recent UUP contract and statewide policy. She is co-chair of the Joint Labor Management Committee on Affirmative Action and serves on the SOUL Committee, an LGBTQ+ advocacy committee.
Gordon earned her undergraduate degree from Hamline University, her master's and Ph.D. in comparative history at Central Michigan University in a joint program with the University of Strathclyde, Glasgow, Scotland.
Ann LaBier
Ann LaBier has served at SUNY Plattsburgh for 20 years in a range of capacities, earning praise for her unfailing cheerfulness and efficiency. Beginning in February 2001 as temporary clerical support in Student Accounts, LaBier moved into a keyboard specialist 1 position, working for both the Virtual Reality Office and the Registrar's Office, earning a promotion to a clerk 2 position.
Following a move to Admissions, she joined the departments of mathematics and computer science as an administrative assistant 1 in 2015, a position she holds today.
Chairs and faculty alike praised LaBier for her positive attitude, exemplary service to students and faculty and more, with faculty calling her out for "making everyone's jobs easier," listening "with the heart of an angel and the wisdom of a counselor," and looking at decisions from the perspective of students "and what will be most beneficial to them."
In his nomination letter, Dr. Del Hart, professor and chair of computer science, wrote: "Through all of our interactions in the department, it is clear that Ann knows and is dedicated to our college's mission of serving students. I greatly appreciate her energy and enthusiasm to helping students because she is someone who interacts with students throughout their entire time with us.
"She contacts them from when they first enroll in the department through when they graduate. Her commitment is evident in her conversations with them and in the work she does to make the department a more pleasant space."
Dr. John Locke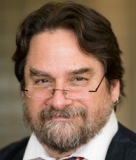 Dr. John Locke joined the staff in technology enhanced learning in 2015 after serving as director of instructional design and multidisciplinary studies at Keuka College with many years of private sector work in marketing, media management and graphic design.
As coordinator of TEL, Locke works to ensure that faculty are well supported in their efforts to improve student learning outcomes. He also coordinates campus online learning support, including SUNY Online and SUNY Online-Plus programs. In addition, Locke serves as an adjunct lecturer in communication studies.
The pandemic led to Locke's efforts to ensure the campus could continue functioning with best teaching and learning outcomes. He initiated accelerated Moodle trainings, significant collaborations within the college to test and launch new tools and services for remote learning, collaborations with departmental faculty and significant support to the Center for Teaching Excellence.
He made himself available evenings and weekends to help faculty colleagues navigate the remote learning challenges COVID created, developing resource guides and how-to videos, among other initiatives. He is also responsible for updating the campus Best Practices in E-Learning Guide, assisting faculty and staff to use the One Button video recording studio, providing student internships in media and video editing each semester, and has served as a SUNY FACT representative, as a member of the Middle States Self-Study Team, Faculty Senate Writing Across the Curriculum Committee and as a Senate alternate, among other service.
Locke earned his undergraduate and master's degrees from Empire State College and his Ph.D. from Union Institute and University.
Dr. Kevin McCullen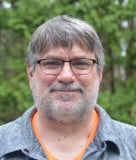 Dr. Kevin McCullen joined the faculty in the computer science department in September 2014 as an assistant professor after having a long and successful engineering career at IBM. He was promoted to associate professor in fall 2020.

At SUNY Plattsburgh, McCullen has taught such classes as introduction to programming, tech startup, understanding algorithmic bias, systems programming and android applications development, among many others. He was instrumental in the development of the new robotics major, is a Faculty Senate representative for the department, has worked on curriculum development on the Arts and Sciences Committee on Courses and Programs and the Faculty Senate committee on Curriculum and Programs.

He earned his undergrad degree at Purdue University, his master's in electrical and computer engineering at Clarkson University, and his Ph.D. in computer engineering at the University of Florida.

Chancellor's Award recipients will receive a certificate and Chancellor's Excellence medallion as recognition for their contributions. Recipients will be honored at a later date to be determined.

Unable to retrieve file contents for https://www.plattsburgh.edu/news/news-list.php
Warning: count(): Parameter must be an array or an object that implements Countable in phar:///var/www/staging/_resources/scripts/brei.feedmanager.ext/Filtering/FilteredObject.php on line 126

Warning: count(): Parameter must be an array or an object that implements Countable in phar:///var/www/staging/_resources/scripts/brei.feedmanager.ext/Filtering/FilteredObject.php on line 243