Jump to Footer
Criminal Justice Professor Gives TEDx Talk
---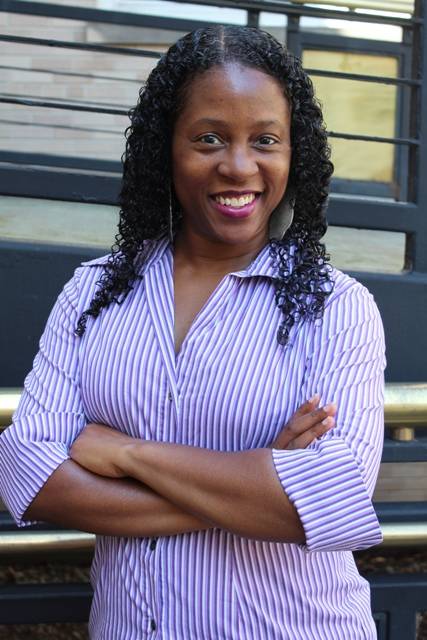 Black women are not being seen, and they're not being heard.
That's the message Dr. Breea Willingham, associate professor of criminal justice at SUNY Plattsburgh, makes in her TEDx talk, "Blinded By My Black Skin: The Hyper (In)Visibility of Black Women," given Dec. 3 as part of Arcadia University's virtual "Vision 20/20" event.
Willingham said she was invited to participate in the talk, which featured 10 other speakers, because of the work and research she does on higher education in prisons but said she didn't want to make her talk about her research.
"I knew I wanted to focus on black women — I decided to do the hyper invisibility of black women — something I got because of everything that happened to Breonna Taylor, the discourse around that indictment that essentially said the wall in her neighbor's house was worth more than her life," Willingham said.
In thinking about it, she came up with the idea of being "blinded by my black skin. I'll be speaking to what you see when you see Black women. Do you even see us; do you see me as a Black woman?" she said.
In her videotaped presentation, Willingham asked: "Do you see me or is your vision obscured by stereotypes that are attached to my black skin?"
By way of introduction, she told viewers, "I am an educator, I am a scholar, I am a journal editor, advocate for people impacted by the injustice system. I am a daughter, a sister, an aunt. I am a friend. I am many things, but above all else, I am a Black woman."
She said to have 20/20 vision, "You will not be able to see anything clearly or fully if you do not see and acknowledge Black women. The fact that I'm even still continuing to have this conversation is a problem because it says that Black women are still not being seen, are still not being heard or otherwise acknowledged."
Being "seen" is an affirmation, a validation of one's existence, she said.
"When my friends and I say, 'I see you, Sis,' it's affirmation of love in Black pride because we not only recognize each other's accomplishments, but we know and we feel the struggles behind reaching those accomplishments," she said. "We understand the adept skill it takes to tiptoe on the fragile tightrope that is code switching, simultaneously existing and not existing in white spaces that are not designed for us and in a society that is hellbent on continuing to denigrate us."
She told viewers that everybody wants to be seen, to be recognized for the work that they do.
"It doesn't cost you anything to acknowledge people," she said. "It is a basic human right, it is a necessity to be seen, but too often people, especially women, especially Black women, are rendered invisible."
For the public to mitigate this, she said, "It seems so simple, but acknowledge that we exist. Invite us into your spaces. Hire us for jobs. Acknowledge the skills we bring, the knowledge we have. Stop killing us; stop raping us; stop abusing us. If you really want to see us, recognize that we are people, we are humans, not property. Just talk to us."
Willingham has extensive background in higher education in prison, having focused much of her career researching and teaching about education and incarceration. An expert on the impact of incarceration on families, and women in the criminal justice system, among many other areas in the field, her interest stems from personal experiences as a Black woman with incarcerated relatives.
For more information on "Vision 20/20," visit https://www.ted.com/tedx/events/39190. To watch Willingham's video as presented, visit https://www.youtube.com/watch?v=djmlHT9qtQE&feature=youtu.be.