Jump to Footer
Center Helps Students Create Unique Majors Through Individualized Studies
---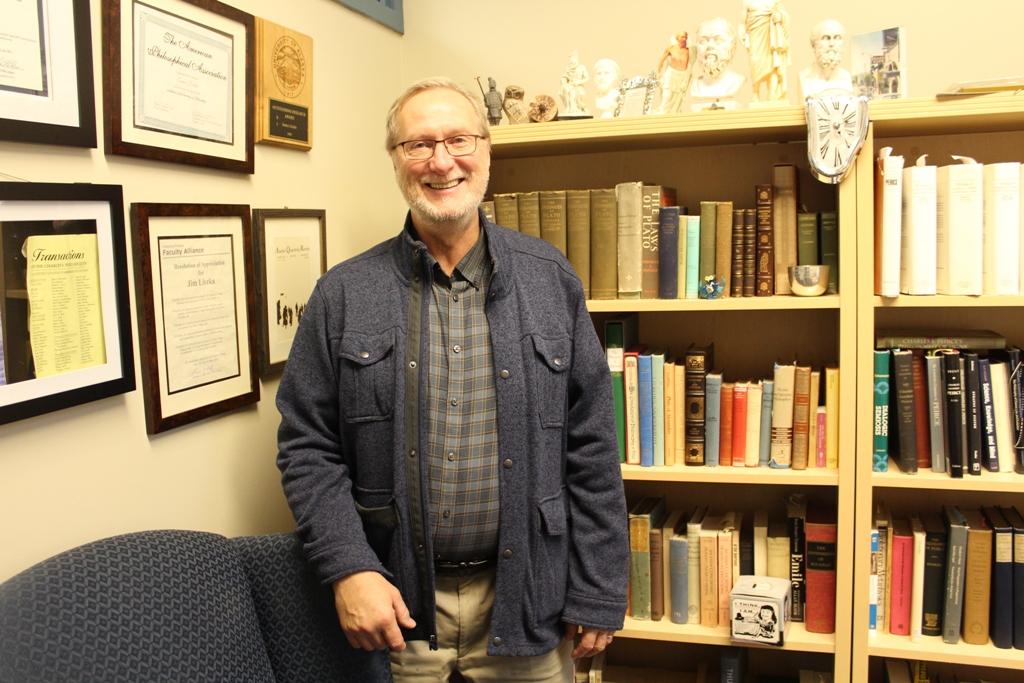 Students looking outside the norm of majors offered in the course catalog may find help in the Center for Interdisciplinary and Area Studies, which houses the individualized studies program.
Dr. James Liszka, center director and professor of philosophy, said the individualized studies program "allows students to mix and match programs from across disciplines to create their own major."
"Maybe they wanted something in hospitality management but their career goals differ from what is offered in the department; maybe they're looking at the fitness and wellness major but want to go into occupational therapy. This gives students the opportunity to devise their own programs along the lines of their specific interests," he said.
More Individualized
Students interested in something a little more individualized can meet with Liszka in the center office in Hawkins Hall and pitch their proposal. He gives some guidance, maybe offers suggestions and the students then submit an application.
"I review the application, and then it goes to committee," he said. The committee can approve it, deny it or ask the student to make changes. "We have a quite a few individualized studies majors who are quite happy with this option."
Common Problem Project
The Center for Interdisciplinary and Area Studies is also home to the Common Problem Project, a project that partners with SUNY Plattsburgh with Cortland, Oneonta and Oswego. "We're looking to add Albany to the list," Liszka said.
The idea is simple, Liszka said. Faculty from different disciplines, such as the sciences and the humanities, business and social science, work with community partners to identify a common problem. Faculty then take existing classes and organize their students into teams who then analyze the common problem and attempt to solve it.
Interdisciplinary Collaboration
Liszka said SUNY Plattsburgh has had several successful programs, including one in which Dr. Curt Gervich, associate professor in the Center for Earth and Environmental Science, teamed up with Dr. Michael Devine, associate professor in English, where both faculty members had their students create a film on pollution and sustainability, among other topics.
"Environmental science students were learning how to narrate, to tell a story, and film students were learning a little about sustainability," Liszka said. "It promotes interdisciplinary collaboration but was also a civic engagement project."
Additionally, the center also serves as an organizational tool for area studies programs on campus.
These area studies programs include:
Latin American studies
Africana studies
Jewish studies
Legal studies
Asian studies
Religious studies
To learn more about the Center for Interdisciplinary and Area Studies or the Common Problem Project, contact Liszka at 518-564-3614, email [email protected].