Jump to Footer
Cardinal Chats Connect Students, Alumni to Talk Career Choices
---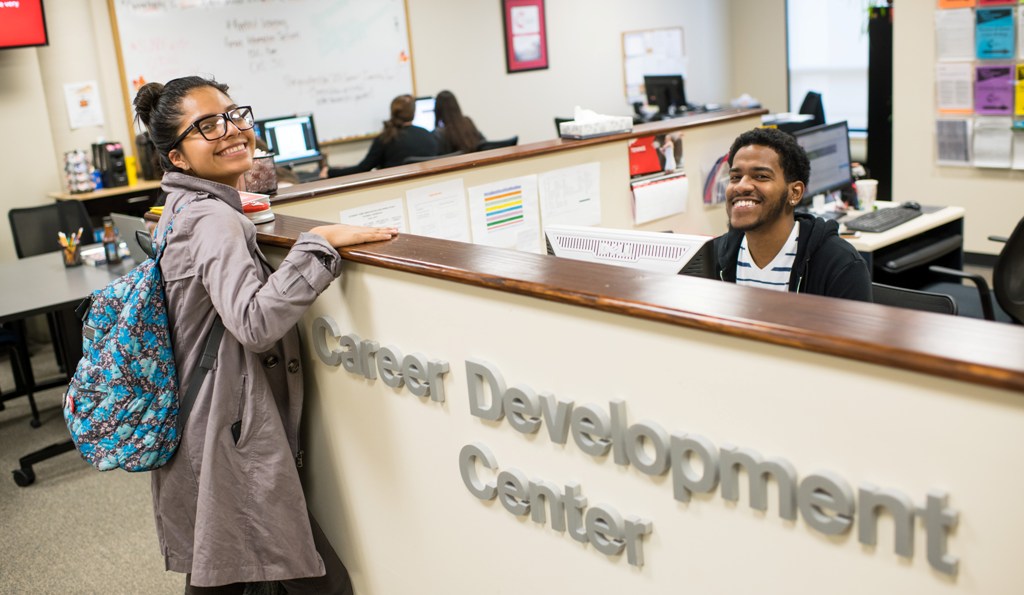 The SUNY Plattsburgh Career Development Center has created a unique initiative that connects current students with alumni who can shine a light on their desired career path, answer questions and offer networking opportunities.
Cardinal Chats is the result of a brainstorming session center staff conducted to come up with meaningful events during COVID-19.
"The format is virtual, so it lends itself to meeting students and alumni wherever they are," said Morgan Pellerin, assistant director, Career Development Center. It melds well with the center's directive that students have conversations with professionals in their fields of interest so they can cultivate a variety of perspectives.
The goal with Cardinal Chats is to model informational interviewing and to encourage students to continue doing them and start networking on their own to launch them into their career.
In cooperation with the Office of Alumni Relations, alumni sign on to "meet" with students remotely. They register through the center's Handshake platform. Pellerin moderates the chat, reading students' questions from the chat section.
So far, Cardinal Chats has featured alumna Brin Daley-Keyser and Shauna Beni, both from the Class of 2017. Daley-Keyser is a financial analyst at Fingerpaint Marketing in Saratoga Springs while Beni is an editorial assistant at Conde Nast Traveler.
Daley-Keyser's career path took her first to Ayco, a Goldman Sachs subsidiary in Albany. When she discovered it wasn't for her, she found Fingerpaint fit her personality and more to her liking.
"What you learn in school — once you put that into practical application (it's) two totally different worlds," she said during her Cardinal Chat. "The workforce is a totally different world." Not everything "is a good fit for you."
But finding that out and is okay, she said. When Daley-Keyser was a senior, she thought she wanted the hustle and bustle of Wall Street or Bank Street in Boston, but once she was out of that atmosphere, she was happier. She was quick to point out that for many, the finance world is the perfect fit. It just wasn't for her.
She also encouraged students to reach out, ask professors for referrals, talk to alumni during events or through programs such as Cardinal Chat.
"Talk, ask questions. There's no shame reaching out to someone," Daley-Keyser said. "Go for it. You've got nothing to lose. And even if someone can't help, 99 percent of the time that person is going to refer you to someone who can."
For those who couldn't tune in to the two previous events, the center maintains a video archive on its website so students can check out prior chats. Future chats are lined up for the spring. Alumni who are interested in participating can contact either the center or alumni relations.
"We are trying to cast a wide net and have people representative of the many different areas of careers our students could go into," Pellerin said. "I think we are really trying to drive home the importance of networking and informational interviews. We thought by modeling how to do them, it would make them seem more doable by our students.
Long term, the center is aiming to have a library of SUNY Plattsburgh alumni Cardinal Chat videos that are accessible online.
For more information or to connect as a Cardinal Chat alum, contact Pellerin at 518-564-5077, email [email protected] or visit the Career Development Center at the link above.