Jump to Footer
Damianos Nursing Skills Lab
---
Top-Notch Facilities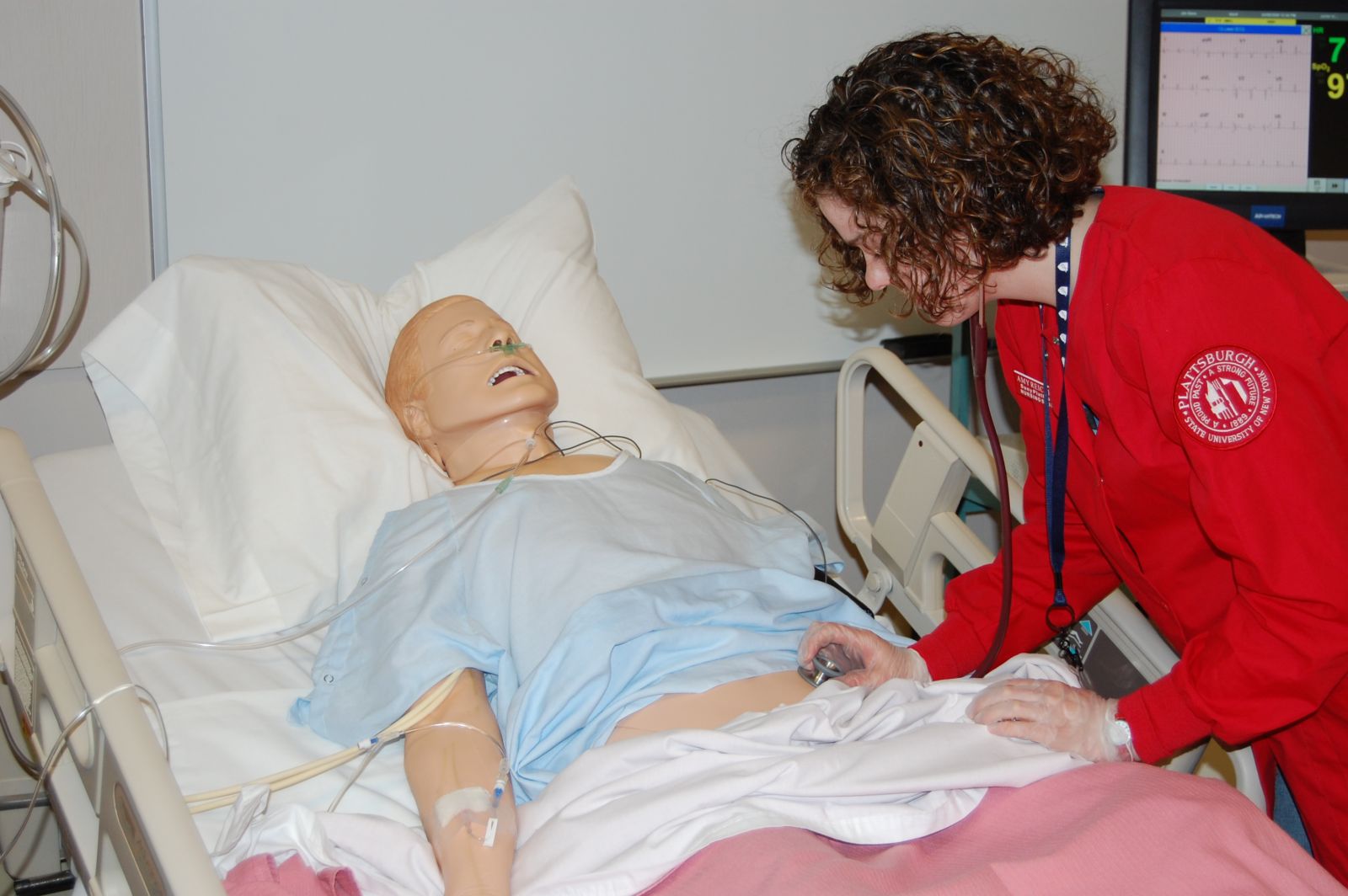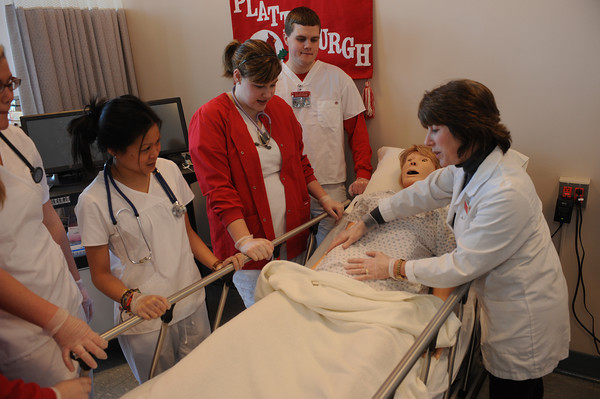 We are very proud to have a well-equipped facility for our nursing students here at SUNY Plattsburgh. Depending on the extent of the skill, students may work with mannequins or each other in this simulated clinical setting. The lab is outfitted with up-to-date equipment conducive to timely learning of nursing skills. Faculty are available to guide students as they enhance their proficiency with nursing care. Students are encouraged to refresh their techniques at any time, especially prior to clinical experiences. Review supplies are always available. Teaching videos are also handy for students who wish to review them at their convenience. The lab is open on selected evenings for further practice.
A recent addition to our lab is a pediatric simulator. We have mother and baby simulator that our maternal nursing students can practice fetal monitoring, care during the birth process, and other skills in a realistic setting. We also house another adult high-fidelity human simulator to aid with student skill attainment. All simulators have pulses, heart, lung and bowel sounds, and can be programmed for multiple medical teaching scenarios. They breathe and speak! These tools allow students to practice critical nursing skills under close supervision and guidance of faculty. Through small group simulation, students focus on the role of the nurse, clinical decision-making, communication, and collaboration with the healthcare team.
To meet the demand of the high-tech healthcare world, we utilize laptop computers and simulated electronic health records software for student practice while in the lab setting. Students learn to navigate computerized documentation systems from the very first nursing course. The portable computers are available for students to access evidence-based information while performing nursing skills. This leads to better preparation for practice in the clinical setting.