Jump to Footer
Alumni Profiles
---
Check out what our graduates are doing!
Ashley Knappenberger, Class of 2017
---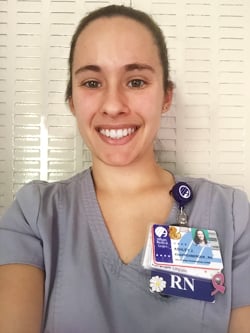 SUNY Plattsburgh has an amazing program that made my transition to RN life a breeze. The faculty were amazing and very supportive and helped me feel comfortable in my abilities and knowledge upon graduation.
From beginning to end, there was continuous support from the faculty and a bond that was formed between the nursing class. Clinical here at SUNY Plattsburgh is beyond what I could have expected. The instructors and nurses that I worked with, gave us independence on the floor while supporting us along the way, which I feel is what made my transition to working nice and easy.
CVPH gave us, as students, full access to learning and experiences which let us really get a full, well-rounded experience of what we could expect upon graduation and our first nursing job. While at SUNY Plattsburgh, I worked as an admissions ambassador. I loved it because I was able to tell people how much I loved the program here and how I knew once it was time for me to graduate, I was going to be very well prepared.
Alissa Shinder, Class of 2014
---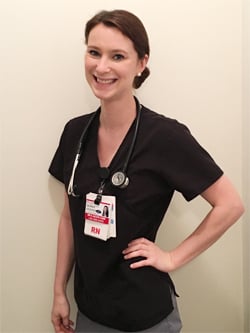 My name is Alissa Shinder and I graduated from the SUNY Plattsburgh nursing program in 2014. From the moment I stepped onto the SUNY Plattsburgh campus, I knew it was the place for me. During my first visit to SUNY Plattsburgh, I received a personalized tour of the nursing department and I felt so welcomed by all of the nursing faculty and students. Just as they supported me during my initial visit, the faculty continued to support and encourage me throughout the entire nursing program.
In addition to the excellent support from the nursing department faculty, my college experience at SUNY Plattsburgh was enriched by the extracurricular activities that I quickly became involved in. At the beginning of my first year, I became a member of the Student Nurses Association at Plattsburgh State (SNAPS) and a member of Dance Corps. Throughout my participation in SNAPS, I held a variety of leadership positions including freshman class representative and president for three years. My involvement in SNAPS helped me to learn leadership skills and also allowed me to build great relationships with other nursing students who have now become life-long friends.
The exceptional education I received from SUNY Plattsburgh prepared me very well for my nursing career. Upon graduating in 2014, I started working on an adult and pediatric medical/surgical unit at St. Peter's Hospital in Albany, NY. Within the past four years, I have taken on a variety of roles including preceptor, charge nurse, and unit representative for the hospital shared governance council. In 2016, I started the Family Nurse Practitioner program at the Sage Colleges in Albany, NY and I will graduate in December 2018! I wouldn't be where I am today without the strong foundation of knowledge I received at SUNY Plattsburgh.
Kate Capwell, Class 2012
---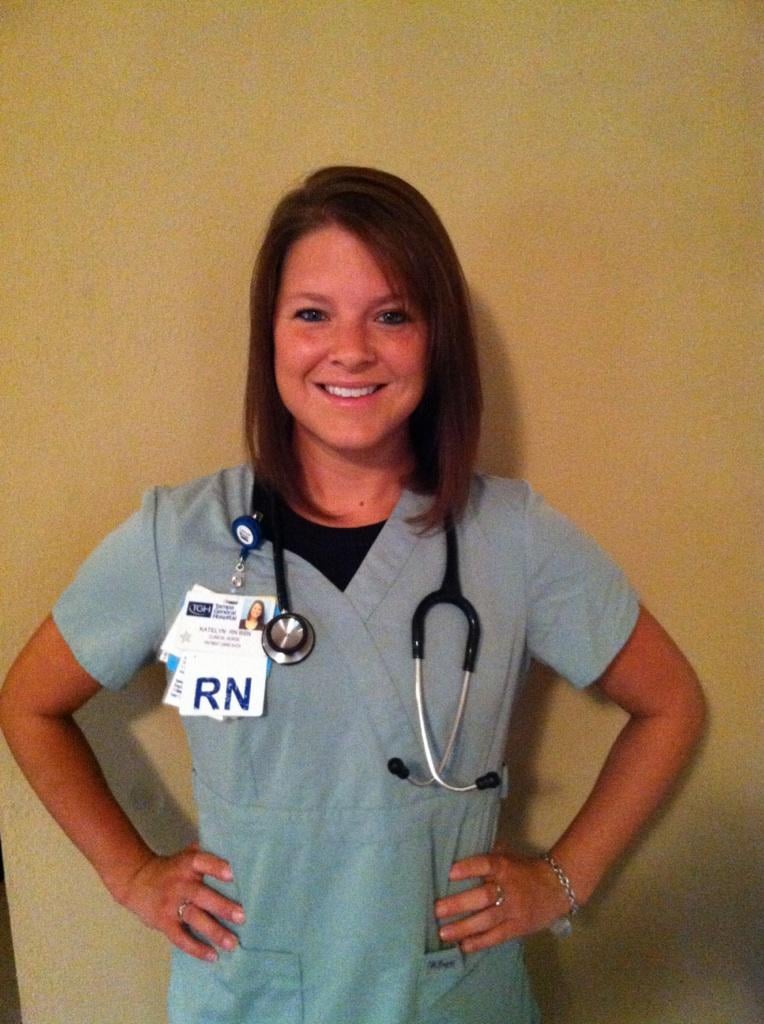 "Go confidently in the direction of your dreams, live the life you have imagined." — Henry David Thoreau
My name is Kate Capwell and I'm originally from Apalachin, N.Y. I graduated from SUNY Plattsburgh with a major in nursing in 2010. Currently I am working at Tampa General Hospital in Tampa, Florida. Prior to working at Tampa, I worked at Wilson Memorial Hospital in Johnson City, N.Y. I am a Clinical Staff RN, scheduled to take my certification in critical care exam in October to become a CCRN. I currently hold certifications in Impella, (Ventricular/ Aortic Assist Devices), Intra-aortic Balloon Pump, and continuous renal replacement therapy (CRRT). I am applying to graduate school currently, to return to school next August to become a Certified Registered Nurse Anesthetist (CRNA).
A Program That Will Prepare You for a Career in Nursing
The most exciting class I took at Plattsburgh was Med-Surg (I and II). I really enjoyed this class. Ideas and systems began to click and make more sense to me. I remember feeling like I was really getting into nursing and started to become really passionate about the profession. I loved the clinical portion of the class as well.
Throughout the program I loved the class size and the professor-student interaction. The program is well thought-out and put together. It is established in a fashion that is helpful and encouraging, yet challenging, allowing you to prepare for a career in nursing. The professors are always available and encourage one-on-one time. Each professor I had played a role in preparing me for exactly what I was going to experience outside of the classroom.
During my leadership and management clinical I was able to do research for a local hospital, dealing with the improvement and establishment of an electronic medical record system they were initiating. It was exciting to be right in the middle of a hospital's improvement. I was able to see just how important technology can be inside a hospital, no matter how big or small that hospital may be.
Variety of Clinical Experiences
The clinical experience at Plattsburgh was excellent. The amount of time allotted at each clinical site and unit is more than sufficient. Every professor and clinical instructor is extremely knowledgeable and experienced in that particular field or specialty. They are always there to help you but give you a great sense of independence at the same time; allowing you to gain personal confidence. Doing my rotation in Critical Care was ultimately what made me want to become an ICU nurse.
If You are Passionate & Diligent, This Will be the Best Experience of Your Life
This program can be whatever you make of it. If you are passionate and diligent this will be the best experience of your life. The professors and the environment at SUNY Plattsburgh made me love what I was doing, I felt at home. The possibilities for success are endless. There are so many opportunities that are available both within the program and within the college as a whole. My advice would be to make the most of everyday and take advantage of all the program has to offer.
Lisa Sussdorff, Class of 2000
---
B.S. in Nursing
Per Diem Nurse, Neonatal Intensive Care Unit (NICU) at University of Vermont Medical Center, Burlington, Vermont
Lisa Sussdorff is from Port Kent and graduated from SUNY Plattsburgh with a B.S. in Nursing. She works as a per diem nurse in the Neonatal Intensive Care Unit (NICU) at University of Vermont Medical Center, formerly Fletcher Allen Hospital, which is in Burlington, Vermont. She also spent an exciting year in southern California as a traveling nurse before returning home to pursue her Nurse Practitioner Master's from SUNY Stony Brook's School of Nursing.
Guidance and Support Helped Me Get Where I Wanted to Go
This program is a great basis for getting the education and clinical experience you need to become a nurse practitioner. You need to have a B.S.N. to for that and this is definitely the place to start. The professors gave me good guidance and I still have contact with them. They encouraged my to branch out and try new areas.
Zoanne Schnell, one of my professors, has been a friend and supporter through college and beyond. She arranged my independent study, which seemed impossible at first, but I started working in my specialty right after graduating thanks to that individual study course. She also helped me with graduate school by writing recommendation letters for me and giving me advice about applying.
You'll Never Be Bored Here
Although SUNY Plattsburgh is in a rural area, I was never bored. There are tons going on and plenty of activities. I was on the track team, which was a lot of fun and you don't need to be a pro runner to join the team and have a good time.
Lisa's Advice for Nursing Students — Don't Give Up!
The nursing program takes dedication and is probably the hardest on campus. Many students feel frustrated at some point in the program. I did too, but once I got into clinical practice, everything clicked. And the rewards as a nurse are great — I love being a nurse!
Missy Belotti, Class of 1980
---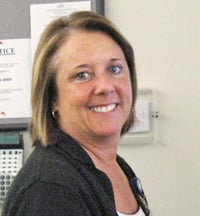 Manager of Departmental Systems, Information Technology at St. Peter's Hospital, Albany NY
B.S. in Nursing
I very much enjoyed the holistic approach to nursing and patient care: mind, spirit and body. As an undergraduate at SUNY Plattsburgh my most exciting (and challenging) class was Anatomy & Physiology. Even after 26 years of clinical nursing I remain fascinated by the complexity, resiliency and efficiency of the human body. I also found the faculty very committed to our success as students, affording ample opportunities for additional help and support in a rigorous program.
Skills I Learned Here Have Been Useful Throughout My Career
Many of the skills used to develop a plan of care for a patient can be directly applied to the Project Management and System Implementation world. The informatics field also makes good use of all the communication and human dynamic skills I fine-tuned as an Emergency Nurse for 26 years. Technology is only as good as the people who use it. Every day I apply the skills of observation, active listening and understanding key motivators. The ED honed my ability to function as a team member – since it often required a well-practiced, highly functionally group effort to meet the demands of a busy department and provide the best outcomes for our patients. I also really enjoy working with people.
I view my long career in nursing, the thousands of patients I have cared for and the colleagues I've have learned from as both a privilege and a gift. Plattsburgh's nursing program set the stage and laid the foundation for a lifetime of invaluable experiences and treasured relationships. If I had it all to do over… I wouldn't change a thing.