Jump to Footer
SUNY Plattsburgh Joins 'Women's Empowerment Draft' by Recognizing Late EOP Director Relaford
---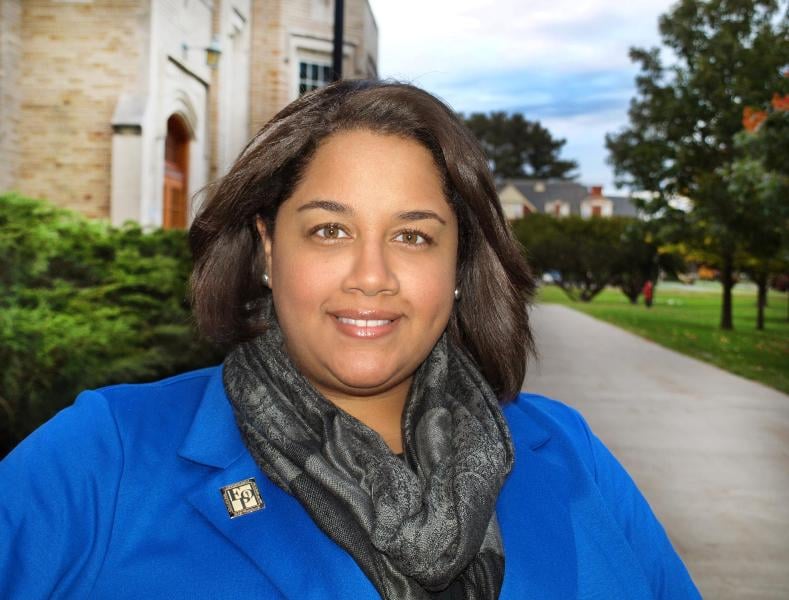 SUNY Plattsburgh's late director of the Educational Opportunity Program, Kyla Relaford, will be acknowledged as part of a statewide effort, "Women's Empowerment Draft," Friday, March 26 and Wednesday, March 31.
Founded by Alfred University's Art Force 5, the effort pays tribute to 32 women's empowerment icons through a football-inspired draft ceremony. SUNY Plattsburgh's Office for Diversity, Equity and Inclusion, and EOP partnered to honor Relaford, who died April 15, 2018 at the age of 37.
According to Cassie Joseph, EOP associate director, the program asks, "What if we celebrated women's history with the same enthusiasm as we root for professional athletics?"
Dozens of SUNY colleges will collaborate on the statewide effort, which will feature trading cards, mosaic paintings and a draft ceremony with 32 students wearing football jerseys adorned with icons' faces and names.
"Kyla Relaford was an advocate for our most vulnerable populations of students on campus and challenged the campus community to be proactive when it came to issues related to diversity, equity and inclusion," Joseph said. "Kyla pushed people to be and do better. After her passing, students, faculty and staff grieved together — and her memory and legacy continue to this day."
At SUNY Plattsburgh, students, faculty and staff are invited to the Kyla Relaford Room across from the EOP office suite in the ground floor of Macomb Hall to help create a mosaic. From 3 to 4:30 p.m., in half-hour increments, 10 people at a time will be allowed in to create the work of art while adhering to COVID-19 campus protocols.
And on March 31, the SUNY Plattsburgh community is asked to take to social media — the EOP Facebook page and Instagram @EOPeople — and share tributes of Relaford by posting videos and photos using the hashtags #plattslife and #WEDraft and tagging the EOP office in tributes.
"The campus has still not completely healed," Joseph said. "Her presence will continue to be felt for many years to come as her light continues to shine, still to this day. Kyla embodied what it mean to be an advocate and demonstrated this in everything she did as a coworker, adviser, supervisor, mentor, friend and mother. She meant so many things to so many people."
She thanked Art Force 5 for the "chance to acknowledge Kyla during Women's Empowerment Month. We couldn't think of a more fitting opportunity to do so."
For more information, contact EOP at 518-564-2263 or email [email protected].