Jump to Footer
SUNY Plattsburgh Anthropology Senior Embraces Experiences in Class, Out in Field
---
Growing up a few miles outside Plattsburgh, SUNY Plattsburgh senior Kaddie Carter learned firsthand that North Country students need not go far for an exceptional education.
"The people here care, and they make you want to care," Carter said. "If you're willing to work for it, they will set you up for opportunities you wouldn't ever think you'd have."
In addition to caring faculty and staff, Carter said her college experience showed her a side of humanity vastly different from the one she learned growing up in Cadyville.
"It was the amount of diversity here," she said. "The different perspectives, the different backgrounds of people and where they came from."
Carter said her experience on campus cemented her decision to major in anthropology and study different cultures, people and their behavior.
Receiving the definition of a liberal arts education, Carter has four minors: archaeology, history, English and biological anthropology. The Upward Bound alum is also working on a SUNY Plattsburgh professional writing certificate.
EOP 'A Family'
As a first-generation college student, Carter said the Educational Opportunity Program staff was instrumental in guiding her through the college experience.
"EOP, we're a family," Carter said. "They've made a huge different in my life. They've set me up for success. They made me realize if there's an opportunity, take it."
Carter is a recipient of several scholarships funded by charitable gifts to the Plattsburgh College Foundation, including the Sarah A. Munsil Scholarship (2019/2020 and 2020/2021), and the Lynne White Scheider Scholarship (2021/2022).
Archaeology Field School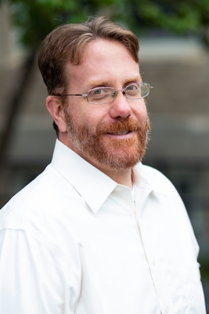 The archaeology field school was one of those opportunities. Dr. Justin Lowry, assistant professor of anthropology, taught the summer 2021 course.
"It was a phenomenal class," Carter said. She learned to use trowels, shovels and levels in the field and how to document the process with photos.
"You scrape away the dirt to uncover what we call 'features' in the field. Those are essentially artifacts or they're geological phenomena that you would not typically see," she explained.
"Everyone (in the class) got to do all the jobs that are required on an archaeological excavation. So sometimes, we would be leading and other times, we had to follow. That gave us a whole bunch of different perspectives on the job."
'Diligent' Student
Carter said Lowry taught leadership skills in classes, a role she is developing as president of the anthropology club.
"She's the kind of student that works diligently to understand the material," Lowry said. "When she's inspired by the materials, she is absolutely engaged, phenomenal and constantly seeks ways to improve herself."
Lowry said he finds some of his best students are graduates of the Upward Bound Program.
"They're prepared to be conscious about their own learning," he said. "They tend to treat college like an investment."
Two Research Internships
Carter is working on two internship experiences: One conducting research for the Miner Agricultural Research Institute in Chazy and another doing archival research at the Kent Delord House Museum in Plattsburgh.
Her research at the Miner Institute aims to help the facility increase attendance at its events by interviewing the staff at nearby farms to gauge their awareness of the institute's events and why they chose to attend or not.
Studying Horse Riders as a Cultural Group
An equestrian herself, Carter turned her passion for horses into an academic capstone project, which examines the social relationships among local riders.
"I want to understand how it is that the equine community functions as its own cultural group," Carter said. Riders must be confident and even arrogant, Carter said, to safely command a 1,200-pound animal.
"That shows through (rider) personalities," she said. "You either like another rider or you don't."
After she graduates in May 2023, Carter hopes to enroll in a graduate archaeology program at the University at Albany while working at a horse stable in Saratoga.
Ultimately, her dream is to work on archaeological digs in Kazakhstan, which Carter describes as the birthplace of equine culture.
— Story, Photos by Senior Communications Specialist Felicia Krieg