Jump to Footer
Students Get a Pre-College Preparatory Experience in EOP Summer Institute
---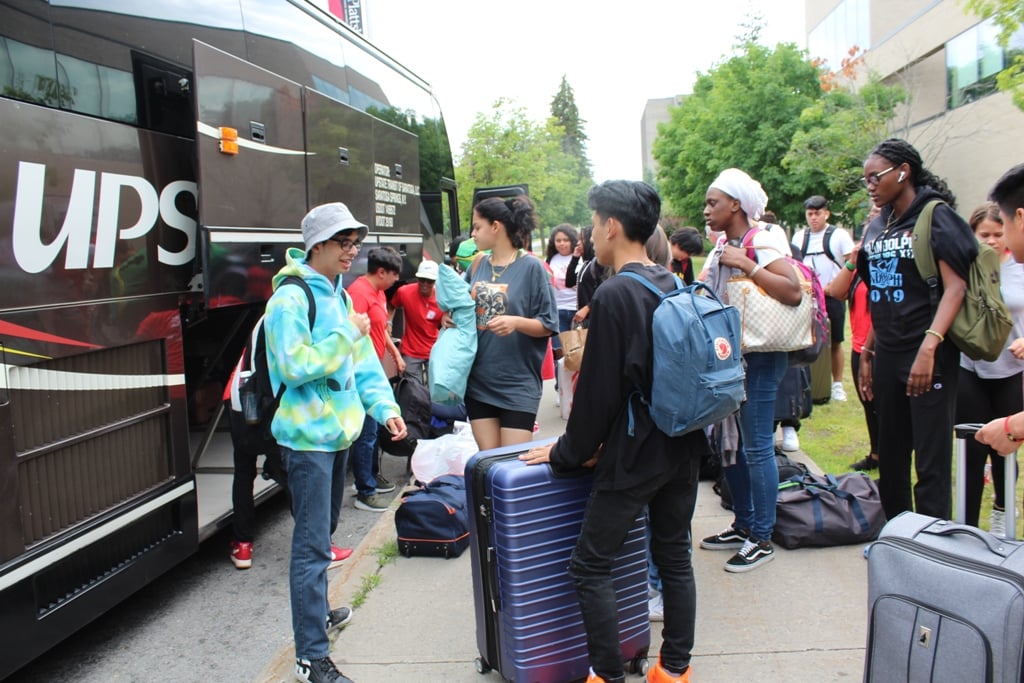 Two busloads of 17- and 18-year-olds stepped out onto the curb at the Angell College Center July 6, ready for the jumpstart to their freshman year that the Educational Opportunity Program Summer Institute will give them.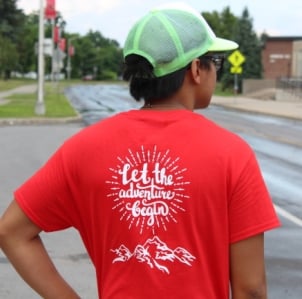 Now in its 50th year, the Educational Opportunity Program opens the doors to higher education for students who might otherwise not have a chance because of academic or economic disadvantages. On Saturday, 90 students, the majority of whom are from the New York City area, began their four-week stay in the recently renovated Macomb Hall, the first time students and EOP staff are located in the same building.
"In previous summers, the residence halls varied for the students, but staff was located in the EOP offices," said Cassie Joseph, associate director of the program at SUNY Plattsburgh. "We're excited to have the new space. We'll be more readily available to students because we're going to be right downstairs, and it's excited because we'll be able to showcase Macomb."
In New Space
The EOP moved into the ground floor of Macomb after its renovation for the fall 2018 semester. Its offices and lounge are adjacent to Student Support Services, both of which were previously housed in the Angell College Center. A requirement for all first-time freshmen admitted to SUNY Plattsburgh through EOP, students attending receive free room and board, classes, materials, special events and programs.
The Summer Institute, in its 40th year, is designed to help students enhance their academic skills — they'll take classes in math, college writing and advanced grammar, diversity, social justice and leadership, and electives in a variety of departments. Additionally, they receive several hours of tutoring each week and participate in personal-development activities to help them transition to college.
Students have the opportunity to take care of administration tasks, pre-register for classes, learn about study abroad, exchanges and applied learning grant opportunities, and they can meet with faculty and advisers and participate in the Summer Open House, being hosted Friday, July 12 by the Office of Admissions for incoming and prospective students beginning at 1:30 p.m. There, students will be able to see what majors are available and of interest. For more information on Summer Open House, visit https://www.plattsburgh.edu/admissions/visit/summer-open-house/index.html.
"Our students do better on average than the non-EOP student population because they have more on the line. Our graduation rate is nearly 70 percent, which is higher than the general population," Joseph said. "They're less likely to take risks. They understand that this is going to open all kinds of doors for them that they wouldn't have available to them otherwise."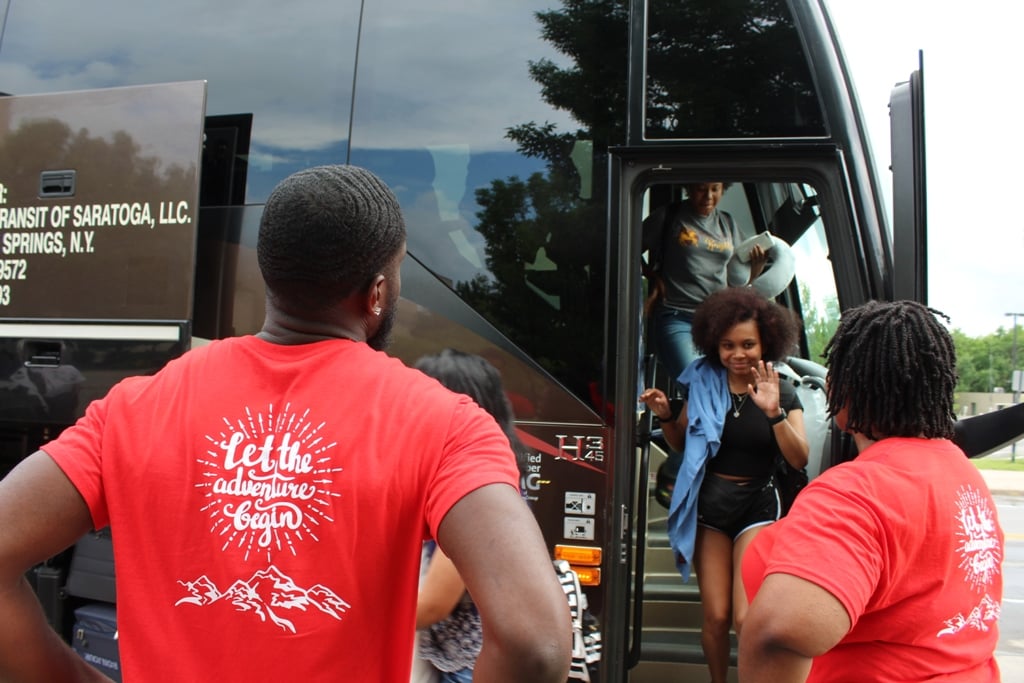 All Summer Institute participants are assigned a counselor who continues to serve as a resource during the academic year, assisting with a variety of issues and concerns. Joseph said the support and interest is what makes EOP students successful.
"They have a place to come to," she said.
Eighteen-year-old Reimy Arias said the long trip up from the Bronx was enjoyable.
"I like long rides like this," he said when he stepped off the bus. "I'm looking forward to making new friends and experience how college is really like."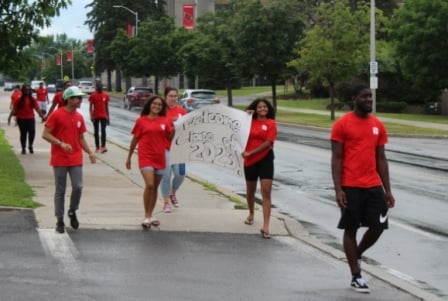 Here to Learn
Leian Joseph (no relation) stepped off the bus Saturday and waited patiently for her luggage to come out from the cargo hold of the bus that brought her from her home in Brooklyn.
With hopes to major in either criminal justice or forensics, the 17-year-old said she's looking forward to "getting used to campus and to do what I came here to do — to learn."
For information on the Educational Opportunity Program and its Summer Institute, visit https://www.plattsburgh.edu/plattslife/student-support/educational-opportunity-program/index.html.