Jump to Footer
Students Assist Local Nonprofits, Agencies through Volunteer Opportunities
---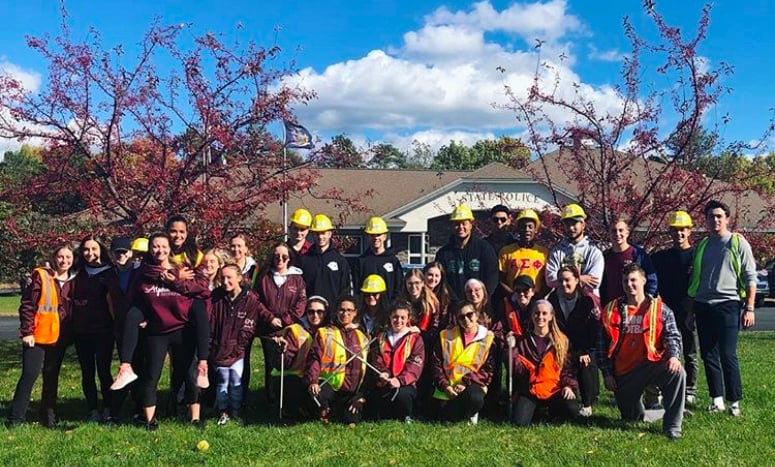 SUNY Plattsburgh students perform thousands of hours volunteering with North Country nonprofits and other agencies, helping the organizations meet their goals and needs and making a difference in the region.
Krystyn Ten Eyck, a sophomore from Wilton, N.Y., majoring in political science, said volunteering has been "one of the most rewarding experiences. Not only does it allow you to meet and work with people you normally wouldn't otherwise, it gives you the opportunity to give back to the community that treats us so well."
"I volunteer because I love to help people," she said. "It's something that has always been important to me because if I were ever in a situation where I need help, I know my community would be there for me. So I do my part to make sure everyone around me is being helped. For me seeing a smile from the community members we help is reward enough; I really just want to make someone's day better and as long as that happens, I'm happy."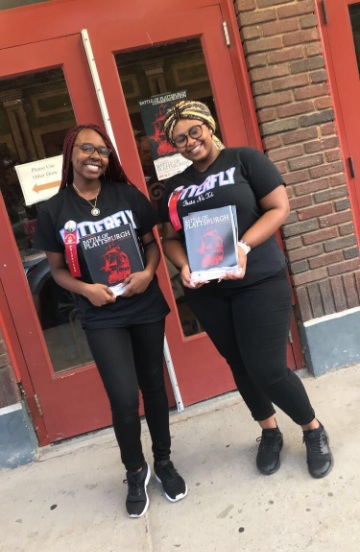 Many student connections are made through Project HELP, a service and volunteerism program on campus and part of the Center for Student Involvement.
"A lot of students have an interest but not in those organizations," said Allison Swick-Duttine, who is director of the program as well as director of fraternity and sorority life. "Project HELP can facilitate that for them, whether it's ongoing concerns or one-time events."
"It's easier for students who are in organizations that have services components. Fraternities and sororities, athletic teams, and groups that have a philanthropic mission. Students can come into the office on the second floor of the Angell College Center and pick up a list of sites."
Some of the volunteer opportunities include:
Battle of Plattsburgh
Plattsburgh Interfaith Food Shelf
Area nursing homes
Strand Center for the Arts
Blood drives
Adopt-a-Highway
Lake Placid Iron Man competition
CVPH Winter Carnival
Elmore SPCA
City of Plattsburgh Recreation Department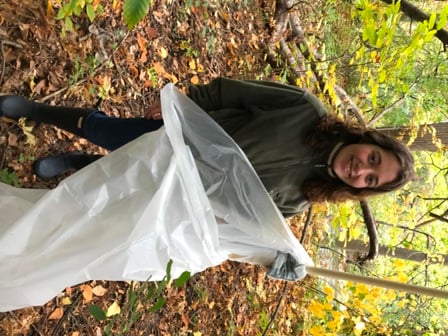 In the first two and a half months of the fall 2018 semester, students have performed more than 2,300 volunteer hours, Swick-Duttine said. Using an app that students can upload their hours or find volunteer spots in the community, Swick-Duttine is able to keep track of hours and to make sure students are volunteering where they said they would.

Swick-Duttine thinks it's important for students to engage in the community while they're here so they continue the volunteerism they graduate and are out on their own.

Being a Good Citizen

"It's important that they get involved while in college and develop that kind of commitment," she said. "The numbers of student volunteers are going down. High schools are adding community service as a requirement. We don't have that kind of community service component. I think it's important for students to learn the value of being a good citizen in their communities, when they're not being required to."

"It's important for other students to step up and volunteer because of how connected we are," Ten Eyck said. "Plattsburgh wouldn't be the same without this campus, and we wouldn't be the same without it. This is why it's important to make sure we are out there helping our community and making a difference in our neighbors' lives."

Michelle LaBounty, who with her husband, Eric, owns Plattsburgh Housing Outlet, held a Halloween Festival from 1999 to 2014, raising $55,000 for the Ronald McDonald House in Burlington.

"Project HELP provided us with additional hands almost every year of our Halloween Festival," LaBounty said. "Because we are a small organization, we needed help the day of the event handing out candy to more than 500 kids, helping park cars, serve cider and donuts and oversee the games. And because the event is largely outside, we were especially grateful as the weather often didn't cooperate."

Always Looking for Volunteer Placements

Swick-Duttine said her office is always looking for volunteer placements for students to fill in the community as well as on campus, where she's had students volunteering in the Office of Admissions, for instance.

Although individuals from the community would need to be referred by the Joint Council of Economic Opportunity or the Plattsburgh Housing Authority in order to get volunteer assistance, organizations looking for SUNY Plattsburgh volunteers need only reach out to Project HELP at 518-564-3648 or email [email protected].

Unable to retrieve file contents for https://www.plattsburgh.edu/news/news-list.php
Warning: count(): Parameter must be an array or an object that implements Countable in phar:///var/www/staging/_resources/scripts/brei.feedmanager.ext/Filtering/FilteredObject.php on line 126