Jump to Footer
Student Support Services Grant Renewed Another Five Years
---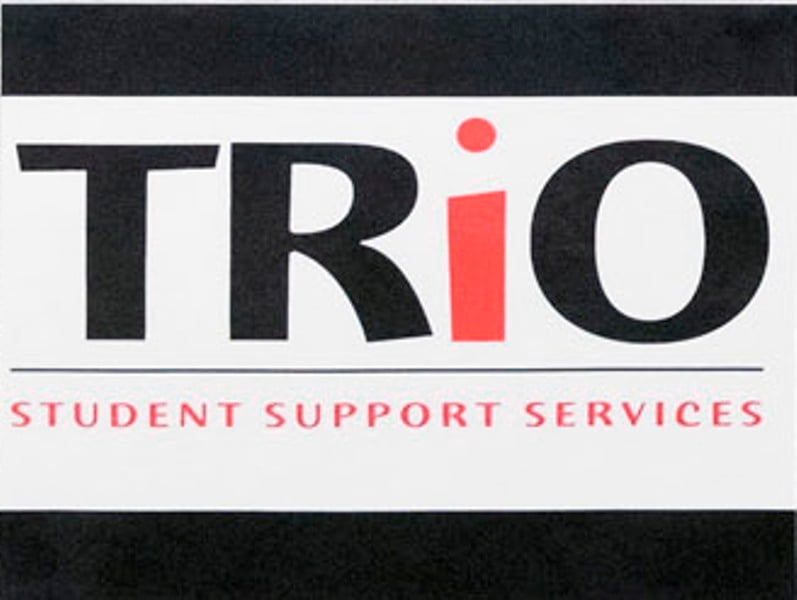 SUNY Plattsburgh's Student Support Services has had its five-year federal grant renewed, enabling them to continue providing students opportunities to grow while providing academic and financial support.
The federally funded program, one of eight under the U.S. Department of Education's TRIO programs, will receive more than $3 million over five years as of Sept. 1. They will receive $612,373 per year through Aug. 31, 2025, up 3.5 percent over last year's funding.
Funded to serve 386 students who meet one of three criteria — of modest income, first generation college student, or a student with a disability, the main goals of Student Support Services are:
To provide the support necessary for students to stay at SUNY Plattsburgh
For students to be academically successful with at least a 2.0 gpa
To help students successfully graduate
"As a first-generation college student who did not have a role model who attended college, I am so pleased to be in a position to assist college students and serve as a mentor, advocate and resource for their academic and personal success," said Ashley Durocher, recently named director of Student Support Services. She assumes the role from longtime director, Dr. Michele Carpentier, director of special programs and assistant vice president of enrollment and student success.
Rodrigo Vilca Suarez is one of the students being served on campus through TRIO SSS. Originally from Peru, South America, and now from Newburgh N.Y., Suarez transferred from Dutchess Community College fall 2019 as a first-generation college student. For him, earning a degree wouldn't have been possible without Student Support Services.
"Being first-generation, struggling financially, missing the family moral support and with a language variance, TRIO was always there, proving me support with tutoring sessions, meeting every week to make sure all my assignments were submitted on time, and encouraging me to let (them) know anything I need help with," he said.
Student Support Services provided Suarez assistance with his books, access to the food pantry located in the SSS offices in Macomb Hall, help with updating his aid-for-tuition expenses.
"TRIO also gave me access to the emergency fund — financial support for car repair," he said. The program also helped supply him with a replacement Chromebook. His previous laptop was a decade old. "I was unable to submit my assignments," he said.
At Plattsburgh, SSS has been continuously funded since 1978, making it one of the older programs in the country, according to Carpentier. Since that time, nearly 9,000 students have enrolled and more than 5,000 have graduated.
"There are currently 1,066 funded (SSS) programs in the country; 41 in New York state," said Carpentier, director of special programs and assistant vice president of enrollment and student success. "SUNY Plattsburgh is the second-largest in the state only behind City College of CUNY."
Additionally, SUNY Plattsburgh scored 15 out of 15 for prior experience points, which rates program effectiveness, Carpentier said.
Travis Mauro, a graduate student in the student affairs and higher education counseling program, said his experiences as a SUNY Plattsburgh undergraduate receiving support from SSS, changed his life.
"The amount of support, resources and reliance is unexplainable. It would not matter the issue, conflict or setback the student experiences — they (the SSS staff) were always there to help get you through it. It did no always have to be a conflict, either: They enjoyed it even more if heir students came to them with good news or in a happy mood," he said.
The Northport, N.Y., native is currently interning in both Student Support Services and the Student Conduct Office.
"As a former undergraduate student athlete, I had a busy schedule," he said. "I took advantage of the opportunities (they) provided. The services provided helped guide me in the direction to success."
For Suarez, words can't do justice in thanking the TRIO program.
"I am so thankful to my adviser, who is always showing me the way to go to get the most of these educational experiences," he said. "If it wasn't for TRIO's assistance, I would not be speaking English, and I would not be one year away from graduation."
For Carpentier's part, TRIO has been the love of her life for the last 34 years, she said.
"I know from my own experience that a solid education with excellent critical thinking skills is the most important thing society can provide a student," she said. "I still excitedly follow the places our students have gone and even those who did not graduate show evidence of the profound impact of higher education in their lives.
"I am humbled to have played even a miniscule part of the great lives that are being led by our former students," she continued. "Many came from places where they were told they would never succeed, and now they are all over the country, showing people just what they are capable of. I am one proud mama."