Jump to Footer
Student Success is a Life Mission for Michele Carpentier
---
By a fair account, Michele Carpentier has helped more than 7,000 SUNY Plattsburgh students on their paths to success.
She did it by devoting the better half of her 66 years to them and to the college she also calls her alma mater.
"SUNY Plattsburgh and the students are my life and my life's mission," said the director of special programs, assistant vice president for enrollment and student success and member of the Class of 1977.
Carpentier never imagined when she stepped foot on campus as a freshman that she'd still be here for 34 years, bachelor's, master's and doctorate to her name, along with myriad accolades and awards. She was just doing what she's good at: connecting to "her babies."
"I didn't have a life," Carpentier said in her usual self-deprecating way. ""I didn't have children; I've been divorced for 20 years. I came to do this job as a graduate assistant working for a woman who then left. They asked if I would fill out her year so I did. I haven't left."
'Born on Campus'
The serendipity doesn't end there. The director of Student Support Services at the time was away on sabbatical and upon her return decided to retire, asking Carpentier if she wanted the job.
"I was born on this campus, in the old Champlain Valley Hospital, so you could say I was born to work here, but I didn't begin my career here," she said. "I've done everything — I taught preschool, drove a bus, was a chef and a cashier." But when she started working with college students, "I knew I found my dream job; it was a dream job."
Carpentier said her role in overseeing the federally funded TRIO programs, which include Student Support Services and the Educational Opportunity Program, has always been about the students.
"Education is the only way to rise up in this country," she said. "My message has always been to help students, so the way up is to help them. We do what we have to do to help. So many people think these students are adults, but they're not — not yet." And the students who come through the doors of special programs come in with a whole host of issues other students can only read about, she says.
"We have students who share a bedroom with four, five other people, who have lived in homeless shelters," Carpentier said. "People forget that not all our students come from stable homes with parents who support them. We have to understand where our students are coming from."
Students Come First
That lends itself well to one of the Student Support Services mottos: The student comes first.
"No matter what else is going on in the office, if a student in crisis comes in, that student comes first. It's about the students," she said.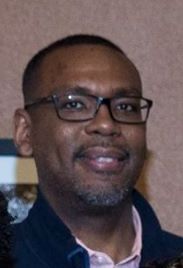 Andre Robinson was one of them.
"Michele is absolutely amazing in every capacity," said Robinson, a licensed acute care nurse practitioner who has dual appointments at both the Department of Nursing at Columbia University and Columbia University Irving Medical Center—New York Presbyterian Hospital. The 1998 nursing grad had a rocky path to get to his career helping manage the care of patients in the surgical cardiothoracic intensive care unit. He credits Carpentier for being there "for me from the very beginning and she is still to this day."
'Devastated and Heartbroken'
Robinson was recruited to play Cardinal men's basketball by the late Coach Larry Cowan, entering nursing through the Educational Opportunity Program.
By his own admission, freshman year "was disastrous," failing out of school and being placed on academic probation upon his appeal for re-admittance. As a result, he had to sit out the spring season of basketball.
"Devastated and heartbroken, I was determined to get back to par and Michele helped keep me committed to not giving up, staying focused and reminding me of my true potential," he said. That spring semester, he made the Dean's List.
"Michele made sure I was recognized," he said. "I'll never forget that she honored me for my achievement in a ceremony for students who achieve a certain level of academic success. For some, it may seem insignificant; but in that moment, Michele's presence in my life was comparable to the love of a parent, a parent who loves you, sees your imperfections, knows you can be a better version of yourself, will not give up on you, will be honest with you and when you succeed, lets you know you have done well."
An Advocate
"Advocate." That's the word Bryan Hartman, retired vice president for enrollment and student success, uses to describe Carpentier.
"She always advocates for students," Hartman, who retired last year, said. "Michele knows the systems and processes at the college as best as anyone on campus. She breaks through those perceived barriers for students and helps them navigate the best path forward to achieve success.
"In the process of helping students, Michele has done her best to change and/or simplify processes to be less cumbersome," he said.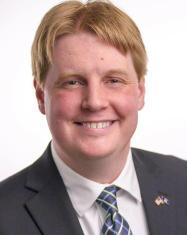 Michael Cashman, a 2003 graduate with a master's in student affairs, has first-hand experience as someone Carpentier supported.
'Looking for a Home'
"As a first generation student with dyslexia, my collegiate success was hard won," said the supervisor of the Town of Plattsburgh. "I have worked hard for what I have achieved, but I know it was possible largely through my participation in TRIO. I started my search for college not just looking for a place to learn and to launch myself into a career, but I was looking for a home."
It was during his campus visit, upon meeting Carpentier, that Cashman said he "found my home."
Carpentier, he said, had "great expectations for me — how I would succeed academically as well as my involvement in TRIO and my new community. When my admission to SUNY Plattsburgh was uncertain, she championed my cause and made my admission possible."
'Pushed me to Achieve'
"Her mentorship and belonging to the Student Support Services family was not only humbling and inspiring, but also pushed me to achieve," Cashman said. He went on to serve an unprecedented two terms as Student Association president, often advocating for the students under Carpentier's wing.
It was while working as a grad student in the Student Support Services office that he saw first-hand "how much the program did for its students." He soon after began a nearly decade-long career at the college in student services, using the mentorship model inspired by "my mentor, friend and colleague, Michele Carpentier."
It's in Carpentier's nature to mentor students, Hartman said.
"She's generous," he said. "There are so many examples of Michele putting her students', colleagues' and family members' interests and needs in front of her own. She wants to see young people succeed, and she goes to great lengths and personal sacrifice to help make that happen."
Superstars
Carpentier has a mental Rolodex of students, her "superstars," she remembers and keeps tabs on, some, like Robinson, are especially close.
"She has invited me to Plattsburgh multiple times to speak to students and share the journey through college and thereafter," he said. "She surprised and recognized me at an EOP banquet with the "Arthur O. Eve Living Your Dream Award. She was at my wedding 12 years ago; she watched me become a father to two boys, become a homeowner, and she watched my professional growth going back to school to get my master's degree in nursing."
For her own part, Carpentier models her own behavior on lessons learned at mother's side.
"My mother focused on her first-grade students, and I got that from her — being someone who pays attention to others because you want the best for them and being enthusiastic when they meet success. That's what I'm most proud of, the successes we've had, of every graduate we've put out there.
"I'm also proud of some who didn't graduate, who knew that this wasn't for them," she said. "But I'm mostly proud of every student we've nurtured and gave a home to."
Carpentier Endowed Scholarship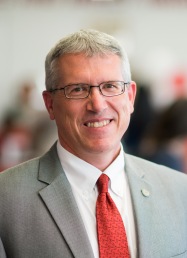 And now, thanks to Hartman and others, including his friend and roommate Andrew Gage '87, the Michele Carpentier Endowed Scholarship is poised to nurture and give a home to countless more Cardinals.
Hartman and Gage created the endowment with a gift of $25,000 to the Plattsburgh College Foundation with the hopes of doubling that to be used to provide support to students who have the ability to succeed academically but lack the financial resources to stay enrolled and graduate. Special consideration will be given to low-income, first-generation students who are challenged by circumstances outside of their control. Within a matter of weeks, the fund surpassed the $50,000 goal by more than $15,000.
"It's pretty humbling," Carpentier said. "I don't think I've done anything extraordinary that other people haven't done."
Far-reaching Impact
Cashman disagrees.
"She has the most far-reaching impact of anyone on campus," he said. "Her work spanned the entirety of the campus. Her students were government leaders, athletes, resident lifers, honor students from every academic program and more. This only scratches the surface. For her entire career, Dr. Michele Carpentier has been the chief advocate for students. She is the lioness of campus (and) one of my dearest friends."
"She was there for me every step of the way all the way up until graduation," Robinson said. "She saw my process and through love, support and nurturing, inspired and continues to inspire the best version of myself."
While Carpentier's original plan to retire after this past academic year was delayed a year, she is looking ahead to next year to finally hang up her student support lanyard. But she won't — it's not in her nature to — stay idle.
"I may switch over to University Police and be a dispatcher," she said. "After all these years, I'd finally be able to tell people where to go."
To contribute to the Michele Carpentier Endowed Scholarship, visit https://securelb.imodules.com/s/1603/bp19/interior.aspx?sid=1603&gid=1&pgid=2409&cid=5045 or for more information, contact the Plattsburgh College Foundation at 518-564-2090.