Jump to Footer
Staff Working to Meet Students' Emotional, Personal Needs Online
---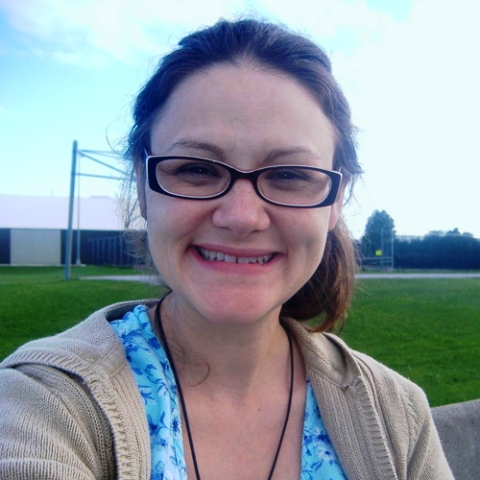 While SUNY Plattsburgh teaching faculty are working to meet academic needs, staff members in a range of student service areas are focused more broadly to help meet emotional and personal needs.
Athena Castro-Lewandowski, writing skills specialist in Student Support Services, normally puts together a newsletter twice a semester but has ramped that up to once a week to help students stay connected.
"We wanted to use it to help bring structure to our students' lives," she said. "The students hew to structure, and we wanted to provide them with something that they can look forward to every Monday." This week's newsletter can be found here.
"We also want to keep our social media platforms on Facebook and Instagram current," Castro-Lewandowski said. "We can access student participation through likes and comments so we know that students are responding. Our latest post was the newsletter, which we also emailed to our caseloads. We want to use it for memes that provide messages of hope."
Some of the positive feedback received by the office include:
"Just wanted to email you to let you know I appreciate everything you are doing for us students to keep us updated and feeling good continuing on during these hard times. I feel like the professors at Plattsburgh deserve a whole lot of recognition for switching to onloine teaching, as it is just as difficult for them to switch to this new criteria as it is for us to grasp concepts online as well. I want to say thank you for your continued help and enthusiasm, as it makes this type of situation a bit less stressful for us students.
"I am all set in your class. I love your class, and it is very smooth and straight forward for me."
"Thank you so much for all the support you have been providing to the students. and I hope you are well."
Students in the Educational Opportunity Program are finding similar help and assistance and can find more help online <<https://www.plattsburgh.edu/plattslife/student-support/educational-opportunity-program/>> or emailing [email protected].
Career Development Assistance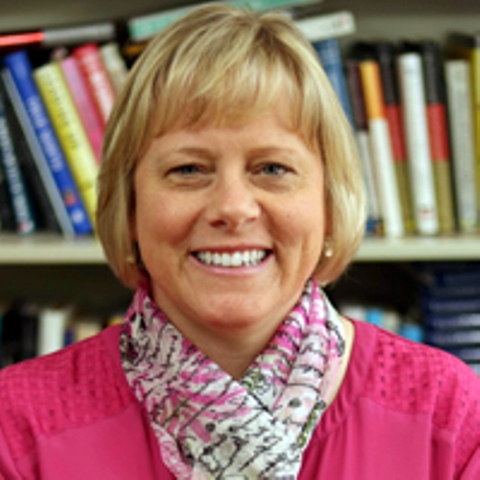 The Career Development Center, physically located in the Angell College Center, is offering its services virtually as well. Tobi Hay, center director, said the staff has "moved all of our operations online. Many of our best resources were web-based before, like Handshake and CareerShift. But now the way we interact with students is online, too," she said.
"We offer one-on-one appointments with career counselors," she said. "These are conducted by video through Zoom and cover the same topics we cover in person: selecting a major, career exploration, resume, cover letter, and graduate school essay development, graduate school considerations, and how to find a job or internship. We also have a job and internship search presentation series that is continuing through Zoom."
Hay said the center has also been able to move its daily walk-in hours to Zoom. Staffed by peer career assistants in the same way the in-person walk-in hours were handled., the walk-ins are for quick questions and instant feedback on resumes and cover letters.
"Students can also submit resumes and cover letters to Handshake for feedback," Hay said. "I am especially pleased to be able to keep the peer career assistants employed and have them supporting us in all the ways they were before."
In addition to supporting walk-in hours, the assistants help create marketing materials and alumni profiles, contribute to a blog and "make sure the links are working on our targeted job websites and career diversity resources lists," Hay said.
For more information on the updates, visit Career Development Center at https://www.plattsburgh.edu/plattslife/careers/index.html.
Student Health and Counseling Center
For a student population that has shifted nearly entirely off campus, telecounseling with the center's counseling staff and telemedicine with the staff psychiatrist is an important component that is up and running.
"It really has been nice for our staff to touch base with our patients who cannot come in and have a face-to-face encounter," said Dr. Kathleen Camelo, director of the Student Health and Counseling Center. "We not only inquire about their health, but it provides us an opportunity to see how they are adjusting to their lives at home with their family and their new modality of distance learning," Camelo said. "One student mentioned that she was able to attend class with her cat on her lap. Unprecedented!"
Camelo said she misses "seeing my regular patients face to face, but I'm so happy that I'll have a way to speak with them and help to allay their fears or just lend an ear."
Student Support Services and Cardinal Star
Staff in Student Support Services, adjacent to the Student Health and Counseling Center, is largely working remotely to meet emotional, personal and academic needs, said Dr. Michele Carpentier, director of special programs and assistant vice president for enrollment services and student success.
"We are currently working on hosting online workshops and activities," she said. "We are even busier than usual trying to make sure that the needs are met in 'virtualville.' We are still one big family, even when the miles separate us. We are in constant contact and encourage any of our students to reach out if we can help in any way."
Also, students needing additional assistance can find it through Cardinal Star. It includes connections to remote tutoring, advising, and more support. Students can access through MyPlattsburgh on the website or email [email protected] to learn more.